SNOHOMISH COUNTY, WASHINGTON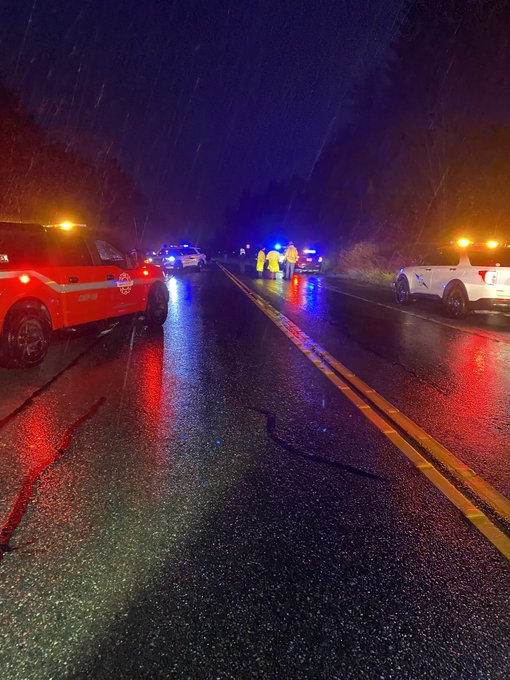 Snohomish County fire personnel were dispatched to a four-car MVA late this afternoon to the location of SR 532 at MP 8, just east of Stanwood, Washington State.
Fire Command reported there were a total of six patients with the following conditions:
1 deceased
2 seriously hurt (red)
3 injured (yellow)
Airlift Northwest was requested, along with three ambulances to respond to the scene.
Drivers are being detoured around the accident scene along the edge of the highway, while Police investigate the cause of the crash.
The causing driver has been taken into custody by the Washington State Patrol. Their investigation will continue for at least a minimum of several hours.
There is no current known ETA of when the roadway will be opening. The best bet is to AVOID THIS AREA.
(c) 2021 NW Fire Blog | 11-25-2021 1805 PT