Incident Summary
At approximately 1045 hours this morning,  a vegetation fire or as it may be caused as a natural cover fire broke out in Benton County, Washington.
Location
The fire is said to be South of Kennewick in the affected area of US 395 and the Canyon Lake Development.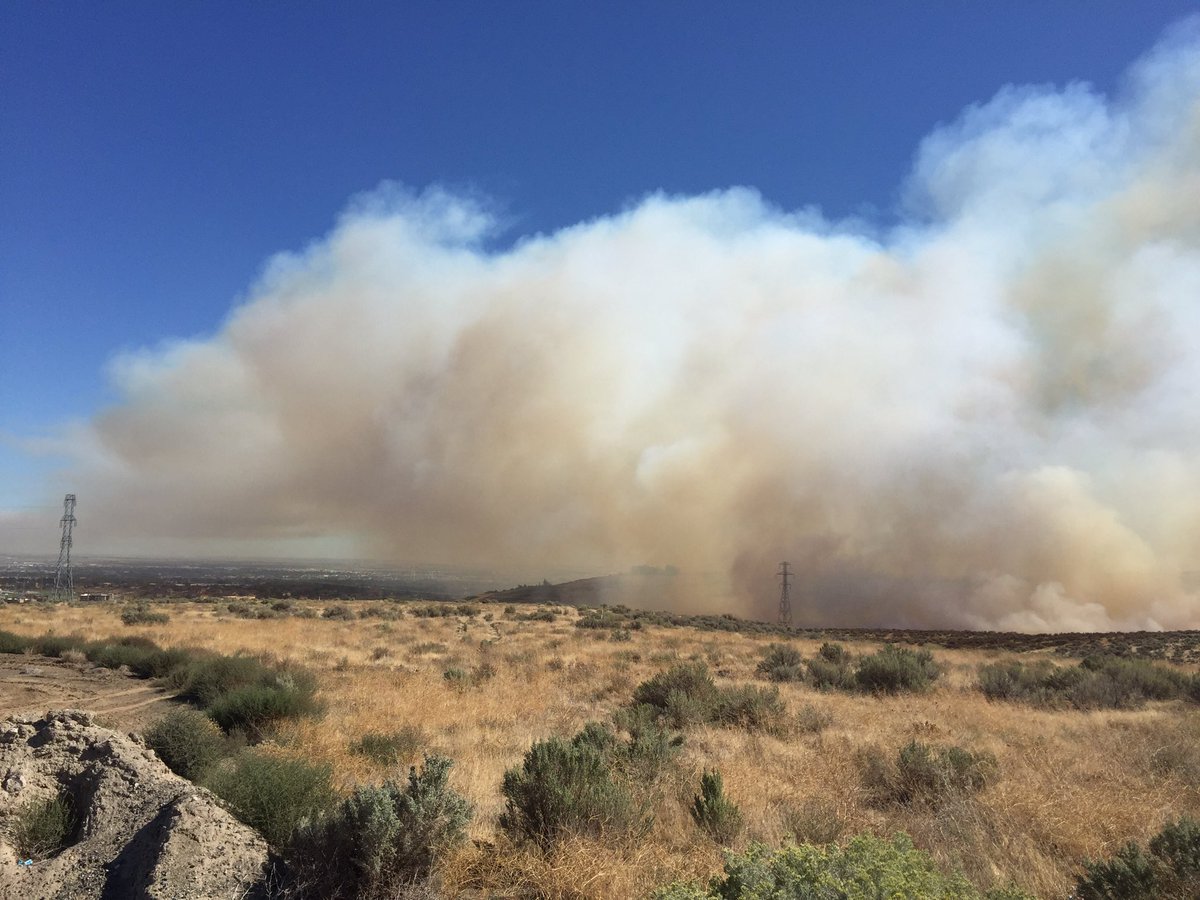 We also heard that the fire is burning behind one of Washington State Patrol's Offices but we have not received confirmation of that.  According to the Department's website, this detachment is located at 143302 East Law Lane in Kennewick.
Fire Status
The wind-driven fire is said to be currently at 600-800 acres.  The head of the fire has been stopped but fire crews are actively fighting fire in other parts of the fire.  Dozers are on-scene and working on the flanks.
There is no containment status known at this time.
Resources
According to sources, the following Agencies are on-scene:
Kennewick FD
Kennewick PD
Pasco Fire
Benton Co. Fire District 1
Benton Co. Fire District 2
Franklin Co. 3
Washington State Patrol
Hashtags
#BentonCoFireWA  #NWFireBlogWA  #WaWILDFIRE  #KennewickWAFire
(c) 2016 The #NWFireBlog