UPDATE 4- APRIL 8, 2017 – 1815 HOURS PDT
SR 530 remains closed from Mile Post 34-40 so that Geologists can still monitor the land and any movements.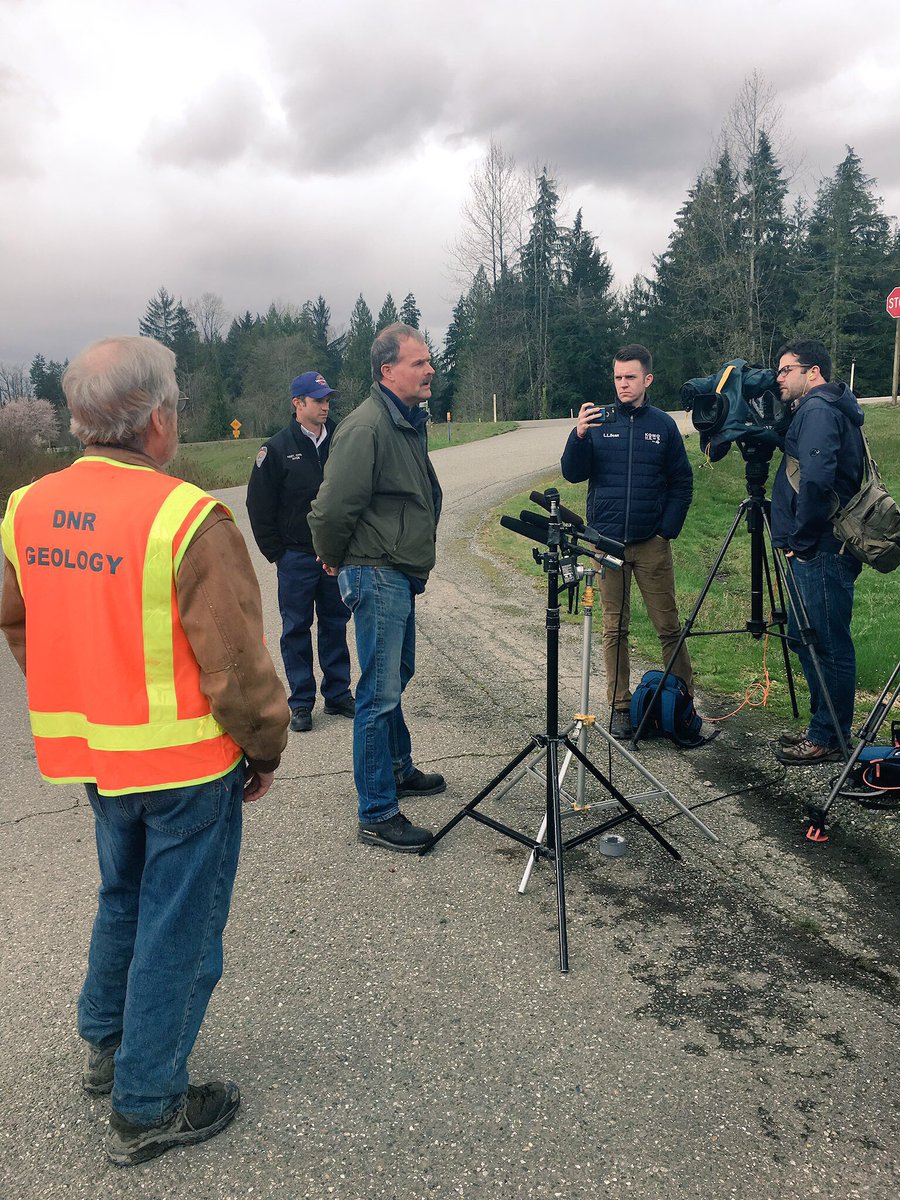 On Monday, Officials will reassess the situation to see if it is safe for the motoring public and if they can reopen SR530 once again.
About Oso, Washington
A town located in Snohomish County, Washington is approximately 50 air miles from Seattle; is just West of Darrington and South of the North Fork of the Snoqualmie River.  
It is said to have 180 residents (2010 census).  There is no census information to reflect how many were living in the area in 2014.
The small town was placed on the international news map when a large mass of  mud and debris [approximately one square mile] slid down a hillside covering a rural  community and killing 43 in March of 2014.  The incident was located 4 miles East of the town of Oso.
Families reached a $50 Million Settlement for the 2014 Oso mudslide major disaster due to Officials had full knowledge of the future dangers and risks building/living in the area while not providing that information to residents/visitors.  This caused many parties to be at fault for not warning those down below prior to the disaster occurring, leading to many deaths and injuries and listing this as one of the most horrific and largest disasters in Washington State.  
Oso has also been touched by wildfire.  On May 13, 2016, there was a wildfire just off of SR 530 that burned about 100 acres.
UPDATE 3 – APRIL 8, 2017 – 1015 HOURS PDT
SR530 was closed last night as a precaution due to the mudslide being above the highway.  No actual mud flowed on to the roadway, says WSDOT North Traffic.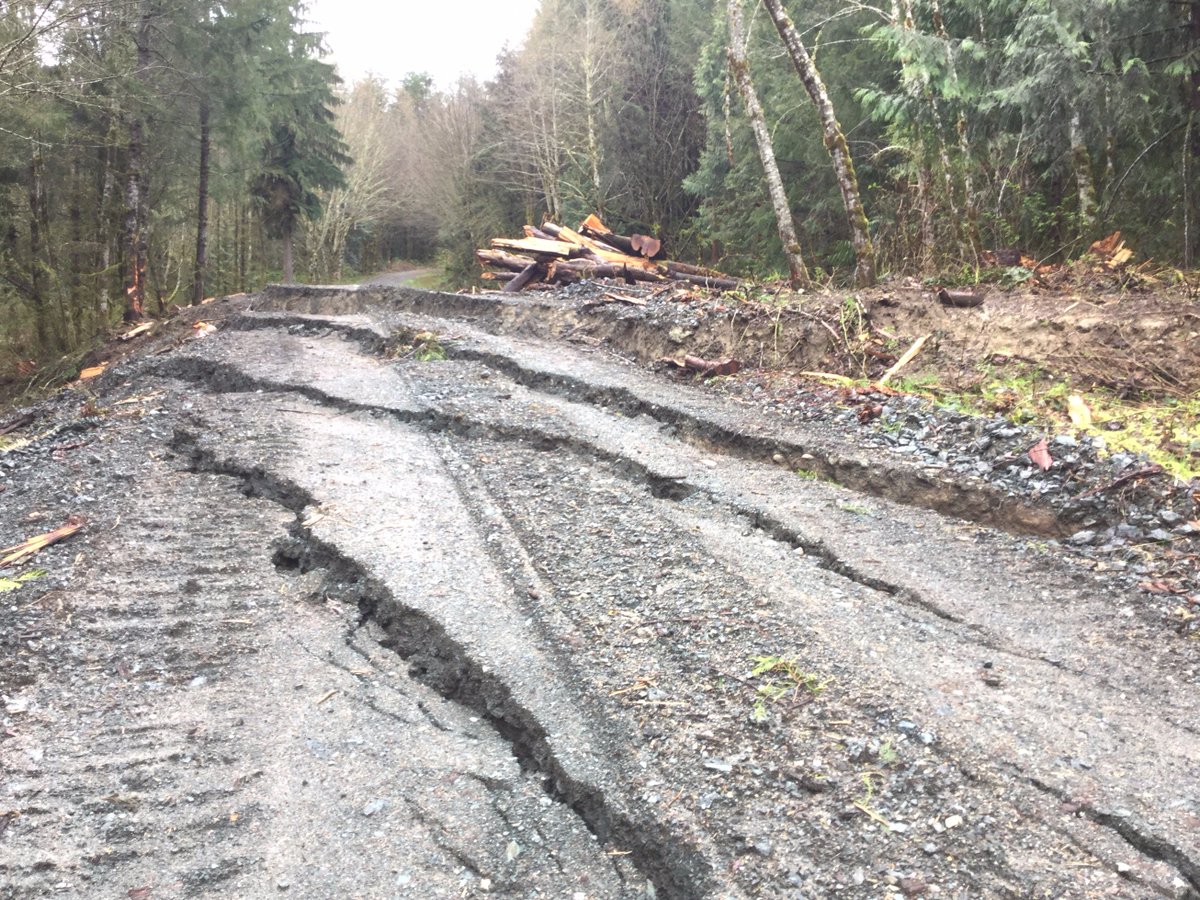 The roadway is still closed from Mile post 34-38 on SR 530 to enable Geologists to assess the area and if it poses a threat to the motoring public below.
No injuries have been reported.
UPDATE 2 – APRIL 8, 2017 – 0740 HOURS PDT
The slow-moving mudslide in Oso, Washington has prompted area residents on the North end of where the unstable ground to evacuate from their homes voluntarily on a precautionary basis overnight.
Correction:  The incident is not in Skagit County as reported last night but in Snohomish County.
Per the Snohomish County Sheriff's Office, Command is in Unified Command with the Oso Fire Department to be available and work with the residents to ensure their safety (Update around 2230 Hours PDT).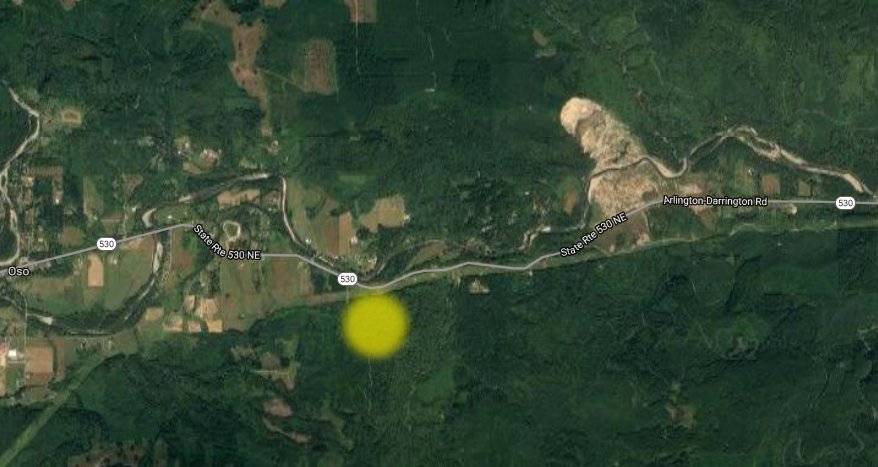 About 10 homes in the North end of the slide voluntarily evacuated as an overnight precaution.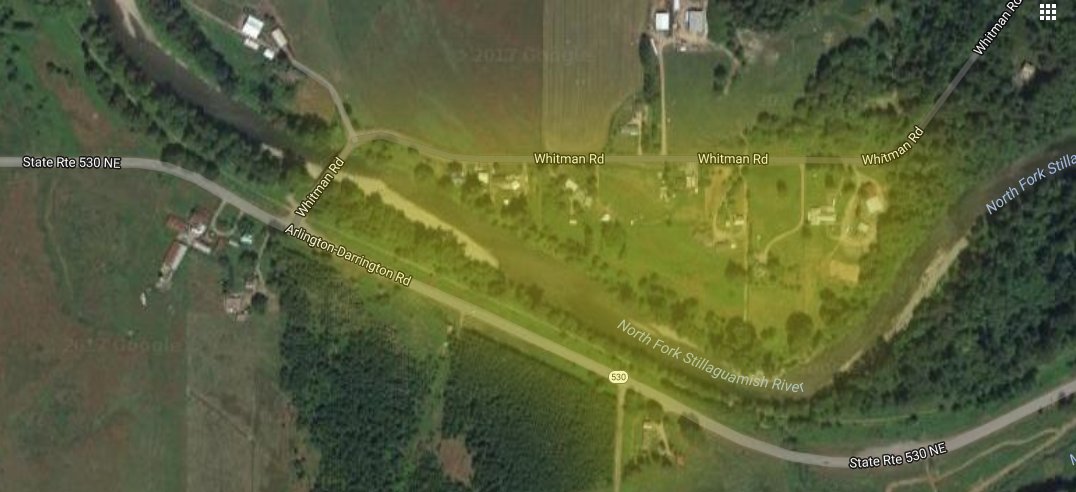 According to the WSDOT's website last updated at midnight, SR 530 eastbound & westbound directions at Oso Loop Rd (MP 35) to 310th St NE (MP 39) is closed due to the mudslide.
WSDOT also stated, " For clarification of the incident. This is on the opposite side of road as the 2014 slide and approximately 1.5 miles west. Crews will reevaluate @ daylight."
There have been no additional updates since last night's pressers.
UPDATE 1 – APRIL 7, 2017 – 2115 HOURS PDT
A slow-moving mudslide has hit the Oso, Washington area around 2015 Hours PDT on Friday evening.
Both WSP and WSDOT were en route to the slide moments after the slide occurred to shut down SR 530, the same roadway involved in the previous devastating Oso mudslide event in 2014.
HIGHEST IMPACT – Update
SR 530 Both Directions

– On SR 530 eastbound & westbound at MP 36 there is an incident blocking all lanes. Last Updated: 4/7/2017 8:11 PM – 
WSDOT Traffic Alert
This appears to be about 2-3 miles West of the mudslide that devastated Oso back on March 22, 2014.  The 2014 mudslide killed several people, destroyed many lives and brought compassion, kindness and human love upon a much deserving community.
"Our hearts nearly dropped again, hearing of a second slide touching the #Oso community. We are hoping for the best in that it is minor compared to the last event. We know they have suffered much.
Prayers and thoughts to our 1st Responders on-scene and to those that may be impacted."
– LR Swenson, NW Fire Blog Editor 
Officials were said to notify homeowners and residents if evacuations were needed.
So far no injuries or property damage have been reported.
There is no updates from the Oso Fire Department.  We are waiting for additional details about this incident.
(c) 2017 The #NWFireBlog