Post Summary | A Category 4 Hurricane has slammed into the United States with a direct hit to the State of Texas. Many in Texas began preparation as early as August 23, 2017.
This post will be the first of many to come with us gleaning information from all over Social Media, news media, government sites and other additional countless sources.
We are posting by the date of when the information/storm details and other news was reported.  At the bottom of each update we will put the current publishing date and time.
# # #
We are thinking of our friends in the Texas and those in the direct path where Harvey is due to impact.  Please heed all evacuation orders and listen to First Responders/Agencies helping with various resources.
# # #
EOC / PARTNERS
TX State, Emergency Management Department.  State spends the day together to ensure State and Federal partners are ready to support to local partners. (8/23/2017)
Salvation Army.  Disaster Response delivers an additional 13 pallets of water and 10 pallets of clean-up kits for staging. (8/23/2017)
Local resources.  People gather together to fill sandbags. (8/24/2017)
ALERTS!
Pets Alive:  Austin Pets Alive are seeking foster families for evacuated pets arrival.  See news story here — > http://www.statesman.com/lifestyles/pets/austin-pets-alive-seeks-foster-families-after-evacuated-pets-arrive/TxRup2za5M9cB0qbZJJ7mI/ .
National Weather Service (NWS) of Houston, TX:  Flash Flood Warning for Lake Jackson, Freeport and Clute, TX.  https://twitter.com/NWSHouston/status/901344176301801472 (8/26/2017)
City of Corpus Christi:  City is under a WATER BOIL ALERT. Do not drink the water. Caused due to Storm's destruction. (8/25/2017)
RESOURCES
Disaster Assistance & Recovery Info.  The City of Austin (TX) Office of Homeland Security and Emergency Management have a wealth of info.  Go to their site here –> http://austintexas.gov/help (8/26/2017 @ 0417 CDT)
Facebook Safety Check:  Activated for this event. Log in to your Facebook page and register ASAP. (8/26/2017)
National Weather Service:  created the first-ever operational storm surge watch. Twitter @NHC_Surge. https://twitter.com/NHC_Surge/status/900376620543823872 Shows the current conditions. (8/23/2017)
Media:  Text messages will go through when calls won't.  It will free up space for emergency communication. (8/24/2017)
EVACUATIONS  
Shelters:  Do not require you to show proof of ID. (8/25/2017)
News Media:  Island Campus students are ordered to evacuate/leave campus.  Required to be off campus by 0700 hours CDT.  Move-in day was supposed to be on 8/24/2017 but has since been postponed due to the incoming hurricane. (8/23/2017) 
News Media:  Pleas from posters ask pet owners not to leave pets tied up outside or leave them outside. (8/24/2017)
Twitter Poster:  RVs seen evacuating on ferries out of the Port Aransas area. (8/24/2017)
WEATHER
News Media:  WIND has been downgraded only.  There is due to be catastrophic & historic flooding that will continue for days even after the Storm has left the area.
News Media:  Rain has begun in Bexar County.  Heaviest will be to the SE. (8/25/2017 @ 0355 hours)
News Media:  Up to possible 10″ of rain in parts of Texas so far from the Storm.  (8/26/2017 @ 0359 hours)
News Media:  Rainbands reaching the TX coastline. (8/26/2017 / 0353 hours CDT)
News Media:  Storm was at a Cat4 made landfall on 8/25/2017.  Now down to a strong Cat2 but flooding threat is just beginning.   Reports of 25 mi NNW of Rockport, TX.  Moving NW at 6 mph.  Max winds @ 110 mph.  Min Pressure is at 954 mb. (8/26/2017 / 0352 hours CDT)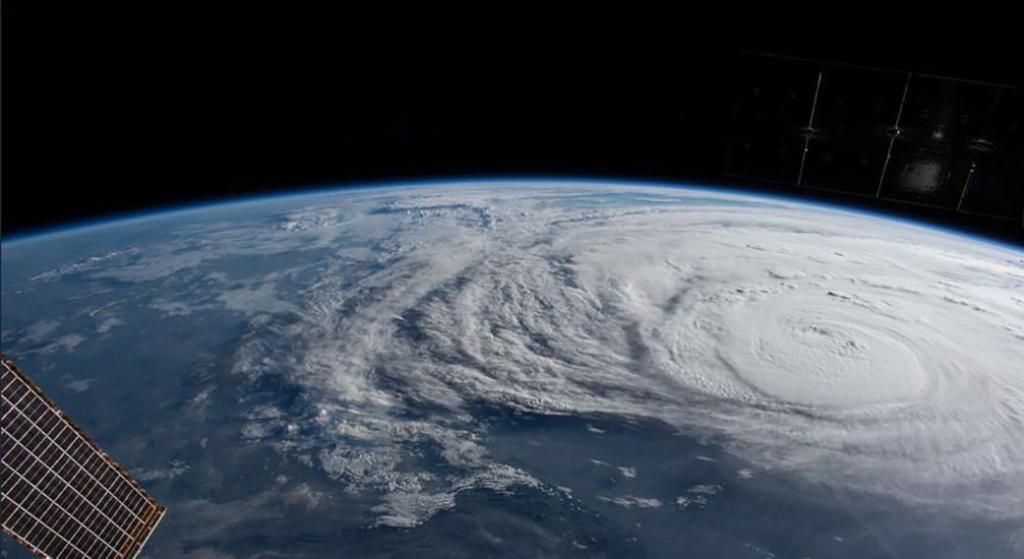 NWS of Lake Charles.  Current weather conditions in Miami, FL.  Storm weakening over land but water levels are still rising. http://www.nhc.noaa.gov/text/refresh/MIATCUAT4+shtml/260758.shtml (8/26/2017)
Twitter Poster:  As of 0300 hours CDT.  Rockport, TX (25 mil NNW).  Victoria, TX (35 miles SSW).  (8/26/2017)
Corpus Christi Visitor Center:  Map released showing hurricane due to hit landfall on Mexico at 1000 hours CDT on Wednesday; to impact parts of Texas and Louisiana around 1000 hours CDT on  8/26/2017. (8/23/2017)  
News Media:  Map released of Houston, TX about to get poured upon this weekend and early next week.  Some rain projections of up to 36″ of rain! (8/23/2017)
Twitter Poster:  Weather predictions for TX are also affecting Costa Rica with high chances of rain. (8/23/2017)
EYEWITNESS REPORTS
Twitter Poster:  Rain was supposed to hit on 8/25/2017 @ 1900  hours with renewed time at 0300 hours.  Current time 0339 hours. No rain. (8/26/2017 / 0349 CDT)
News Media:   Residents at the Rockport (City of) Senior housing complex have been rescued. (8/25/2017 / 2300 CDT)
News Media:  Tornado damage in Sargent, TX. (8/25/2017)
Twitter Poster:  Tide begins to rise on an empty beach North of Bob Hall Pier. (8/24/2017)
News Media:   Water already rising into the barge docks across from the American Bank Center. (8/24/2017)
News Media:   A General Surgeon stays behind while his family flies out of the Corpus Christi airport. (8/24/2017)
Twitter Poster:  Raining then stopped at the University of Houston. (8/23/2017)
SOCIAL MEDIA  
News Media:  162,000  – 200,000 people in Corpus Christi without power and clean water.
Twitter Poster:  We will ride out this storm and it will be flooded all over Corpus Christi.  We will still end up with (water) restrictions. (8/23/2017)
Ignoring the Evacuation Order:  Some people have decided to ignore the evacuation order and now, some say – they did not know this was going to come and are stuck in their homes, businesses and other structures.
Thank you for reading our post.   Our next update will be later in the day on Saturday.
(c) 2017 The NW Fire Blog – Updated 8/26/2017 @ 0230 PDT