OREGON–  UPDATE 1 — 7/20/2018 (Friday) – 2230 PDT
This wildfire is being managed by the Northwest IMT Team 9, which is one of many managing different wildfires.  The team assumed command of this wildfire on Friday, July 20, 2018, at 0600 hours PDT.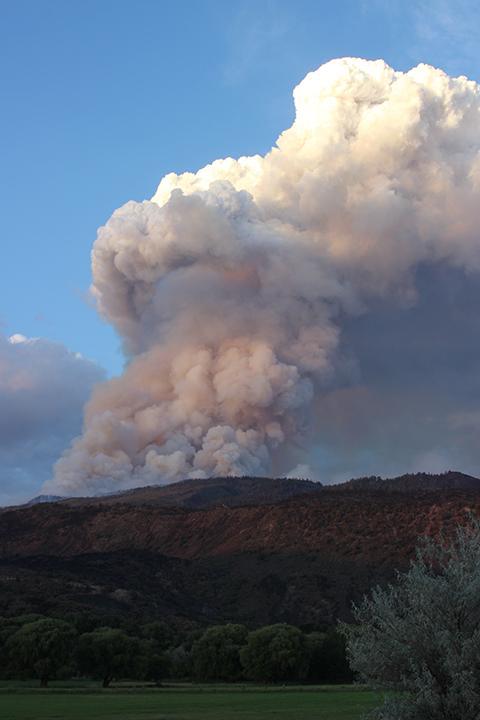 This fire was caused by lightning which were about 136 strikes in and outside of the National Park.  This is one of several fires burning in a remote corner of the Crater Lakes National Park about 20 miles southwest of Chemult in Oregon.  The lightning sparked multiple fires on July 15, 2018.
Fire behavior is active with group torching, short crown runs and spotting.
There have been 350 acres destroyed.  There is a 0% containment status.
About 19 personnel along with three helicopters assigned to this incident.  Fire Officials acknowledge due to the numerous amount of wildfires in this area and across the State – staffing is a little on the strained side.  Fire Managers are making sure the safety of its fire personnel along with equipment are being protected and all precautions are being taken.
If you see fire personnel and apparatus in the area, make sure to yield to them as they are busy with fire activities.  It is unknown if a TFR (temporary flight restriction) is in effect but whenever there is a wildfire burning, it is assumed that there is one.  Fire suppression air resources are required to land if drones are present in their airspace.
The cost-to-date for fire suppression and containment totals have reached. $100,000.
Photo Credit NWS IMET Operations
#ORFires #ORwildfire2018
(c) 2018 NW Fire Blog