UPDATE 2 | 2045 HOURS PDT
Crews have successfully reached a 70% containment status on the fire overnight to continue reaching all fire objectives as assigned.
** Level 1 Evacuations will remain in effect around the Lake. ***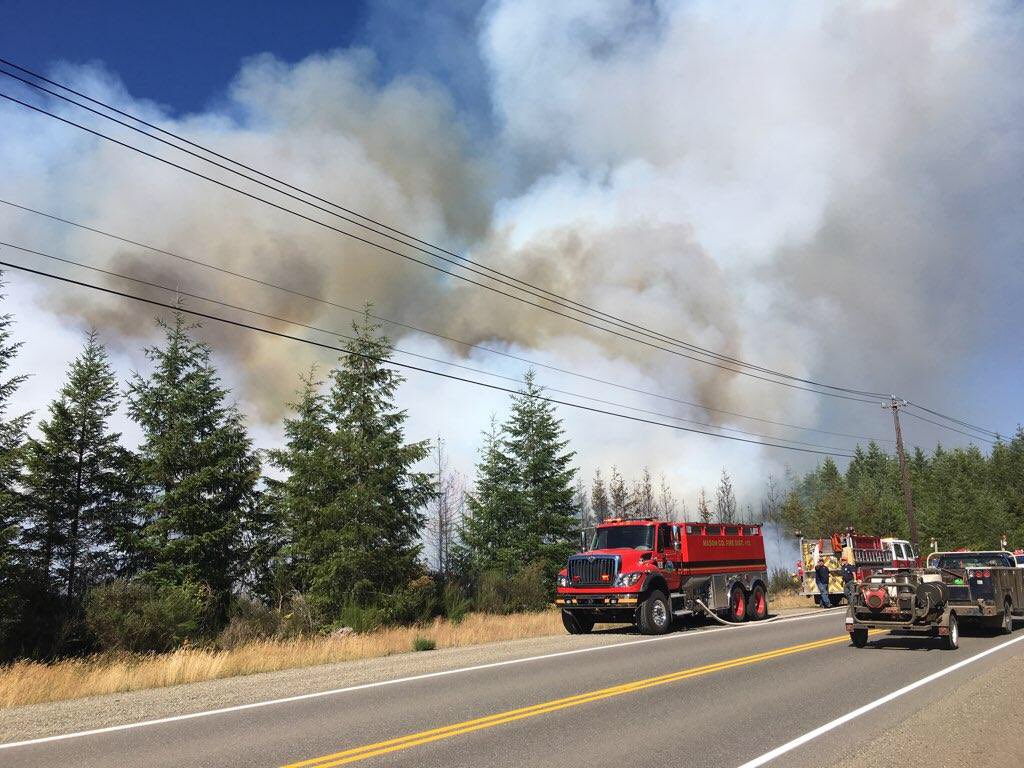 There has been 8.7 acres scorched.
There is still no preliminary cause for this wildfire.
More updates to be posted as information is received.
# # # #
UPDATE 1 | JULY 24, 2018 | TUESDAY | 1845 HOURS PDT 
 A wildfire named the #ProjectRoadFire is burning between Shelton and Matlock in Mason County, Washington.
** Level 2 Evacuations are in effect forLake Nahwatzel and surrounding areas off of Shelton Matlock Road due to the fire burning near Shelton. **
Resources assigned to this fire include two helicopters, two dozers, 12 engines and two (20) person hand crews.
The fire has scorched 10 acres but crews have successfully reached a 20% containment status.
(c) 2018 NW Fire Blog