DOUGLAS COUNTY, WASHINGTON
UPDATE 3 – JULY 31, 2018 – 1430 PDT
Fire has burned 1,842 acres and crews have successfully reached a 97% containment status.  There are 244 personnel assigned along with 4 crews, 34 engines and 0 helicopters.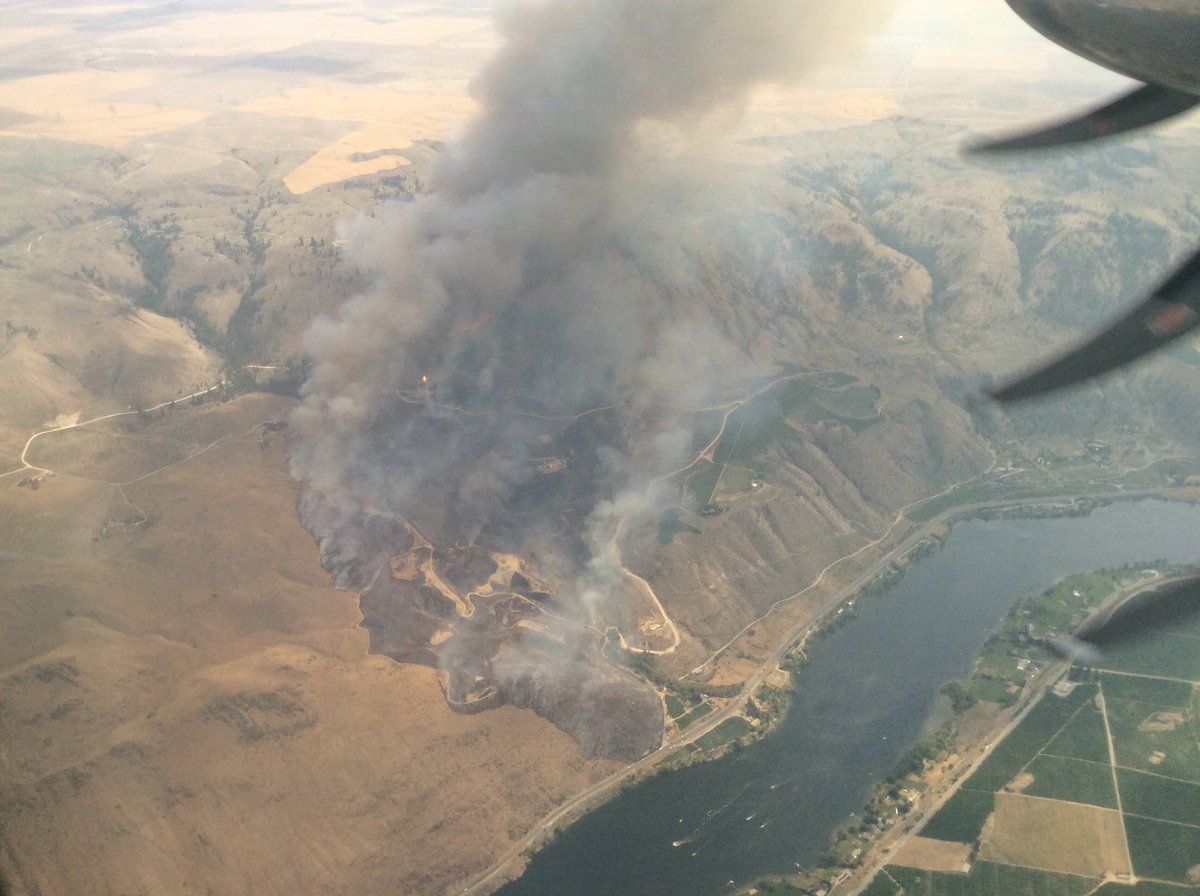 2 primary homes and 1 vacation homes, along with several outbuildings, crops and wheat fields were damaged.
Fire suppression efforts and containment status costs-to-date have reached $1.6Million.
UPDATE 2 – JULY 29, 2018 – 1045 PDT
The fire has burned 1,842 acres and has reached a 40% containment status.
There are 130 firefighters assigned to this incident and today, will be tasked with continued containment efforts throughout the day, along with air resources when needed.
WSP states there could be traffic delays on SR 97 as fire activity could impact roadways off and on today.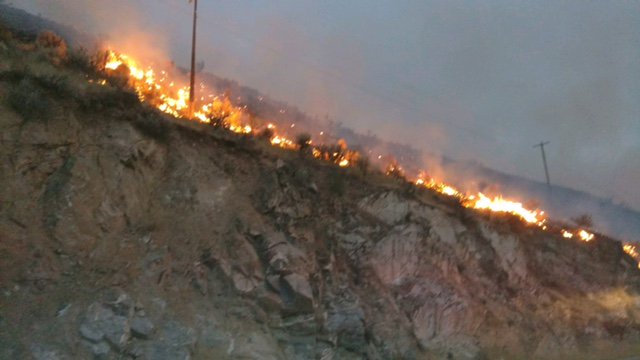 Boaters are asked to remain clear of the area used by the planes and helicopters for dipping water.
UPDATE 1 – JULY 28, 2018 – 2200 PDT
July 27:  WA DNR fire assets joined five airplanes, local and BLM Oregon fire crews that were dispatched to a fire was burning on the east side of the Columbia River, east of Chelan Falls (not to be confused with Lake Chelan) and north of Orondo, Washington State.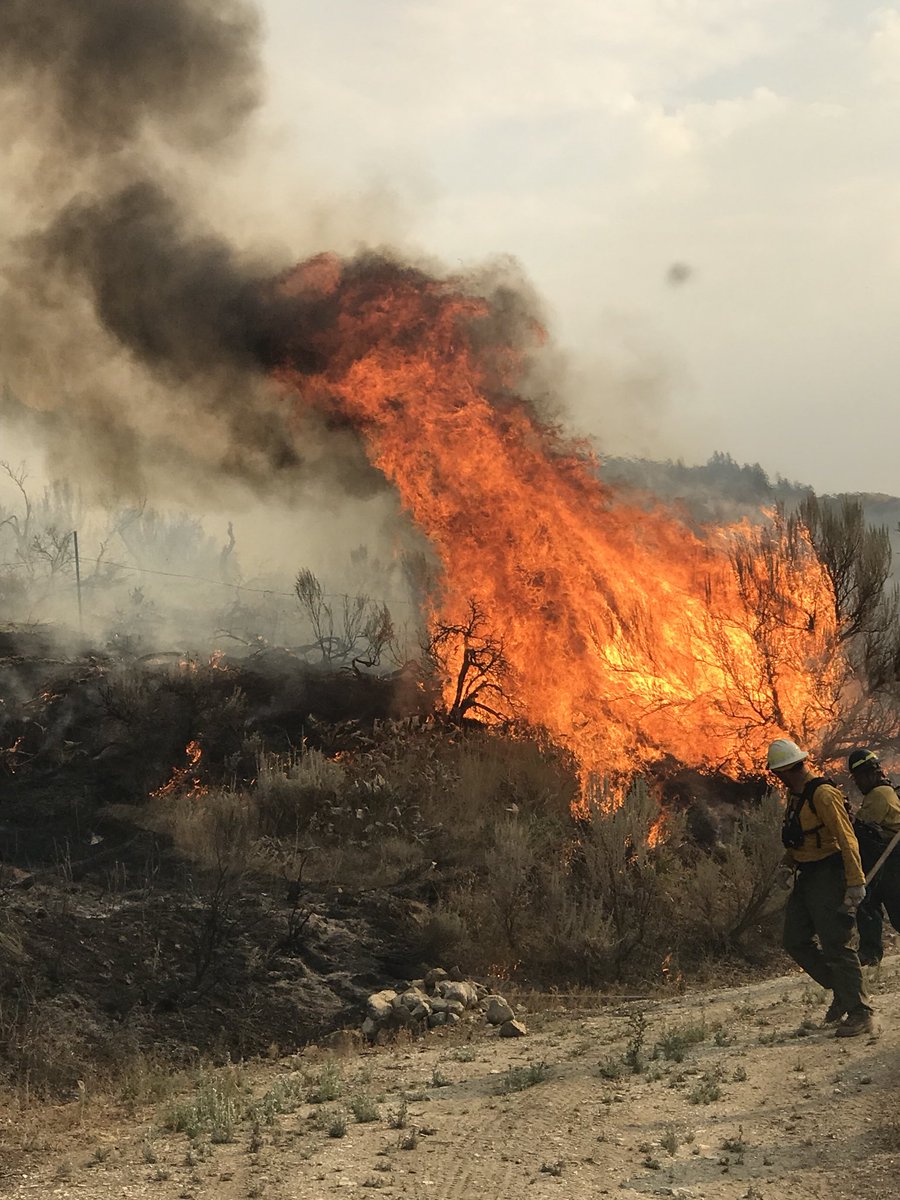 Friday morning, the NCW Fairgrounds in Waterville opened their facility to shelter any animals impacted by the wildfire. Officials request that if you use this shelter, to leave animal information on the Log at the Fair Office.  Questions or need assistance, you may contact Carolyn @ 775-790-5616.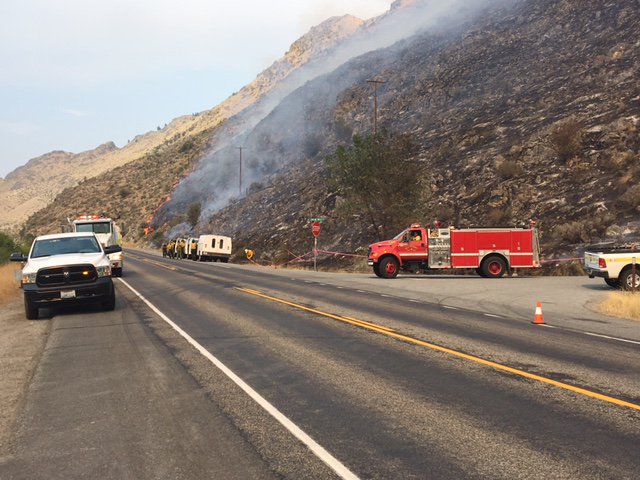 200 Firefighters are assigned on this fire and are working tirelessly around the clock to suppress and contain this extremely active fire.
At about 1900 hours, the fire was said to be moving rapidly due to increased winds.  The Douglas County Sheriff's Office issued Level 2 evacuations for McNeil Canyon including Beebe Ranch area.
Around 2130 hours, the fire had burned 1,200 acres that prompted evacuation notifications to be issued by the Douglas County Sheriff's Office.
July 28:  This morning rain fell over the area creating good news in how the  wildfire was moving "away" from the roadway.
DNR estimated the fire had grown to 800 acres scorched earlier in the morning, but  an air flight recon over the fire line was completed just after noon the estimation would come in a whopping 1,800 acres!  However, crews were beginning to make progress with reach a preliminary 20% containment status.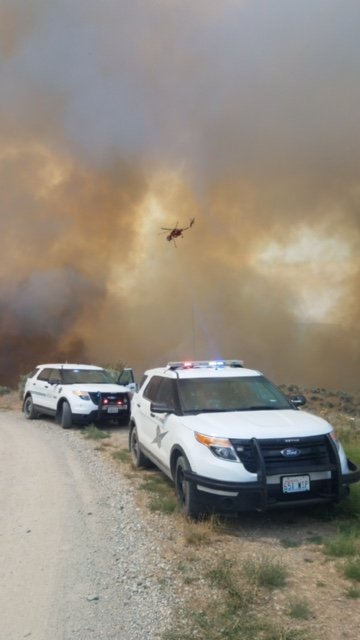 WA State Fire Mobe resources were approved during the day and were in the process of being deployed on this rapidly growing firestorm.
Around 1630 hours, the Douglas County Sheriffs Office reopened McNeil Canyon but wants drivers to know to be cautious and have your situational awareness in tune to your surroundings.  Additionally, yield to fire personnel and their apparatus, as they are still working in the area.
As of 2100 hours, WSP states traffic was returning to alternate traffic in which a WSDOT pilot car would escort drivers on a single lane in each direction from milepost 213 (Orondo) to milepost 235 (SR 97/SR150 Junction).
Drivers whom want to avoid traffic delays, may use alternate SR97A which is fully open.  This traffic operation will remain in effect throughout the night and expect long delays.
#ChelanHillsFire #WAwildfires2018 #WA
(c) 2018 NW Fire Blog