OKANOGAN – WENATCHEE NATIONAL FOREST , WASHINGTON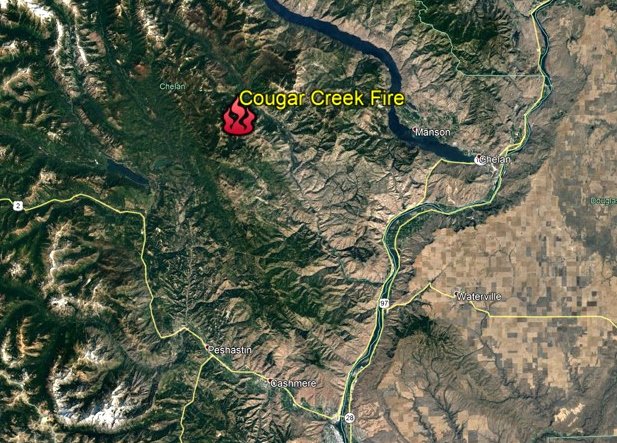 UPDATE 1 – JULY 31, 2018 – 0550 HOURS PDT
A wildfire is burning about 20 miles northwest of Entiat and near Plain. It is burning in the Mad River area on the Entiat Ranger District.
Fire fuels include heavy timber, snags and logs in very steep inaccessible terrain.
It was detected July 29, 2018 and started by an unknown ignition. Cause is still being determined and is under investigation.