UPDATE 6 – FRIDAY – NOVEMBER 16, 2018
INCIDENT SUMMARY
Fire Stats
Started on November 8th at 1424 hours PST
Reported as a brush fire
Fire NOW located at  Thousand Oaks, Oak Park, Westlake Village, Agoura Hills, West Hills, Simi Valley, Chatsworth, Bell Canyon, Hidden Hills, Malibu and Calabasas in both Ventura and LA Counties
Fire fuels are brush, chaparral and tall grass
Cause is under investigation
Current Status
98,362 acres
78% containment reached
Residents being told to be aware of possible mudslides when the rains come.
Operations
#Animals are not only worthy of our respect. They deserve it. Here's just a few of our 4-legged friends affected by #WoolseyFire that were running free & scared. #LASD deps @LACoAnimalCare @MalibuSAR corraled/captured, evaluated, treated & transported out of harms way!  (Source/Photo Credit:  LASDHQ)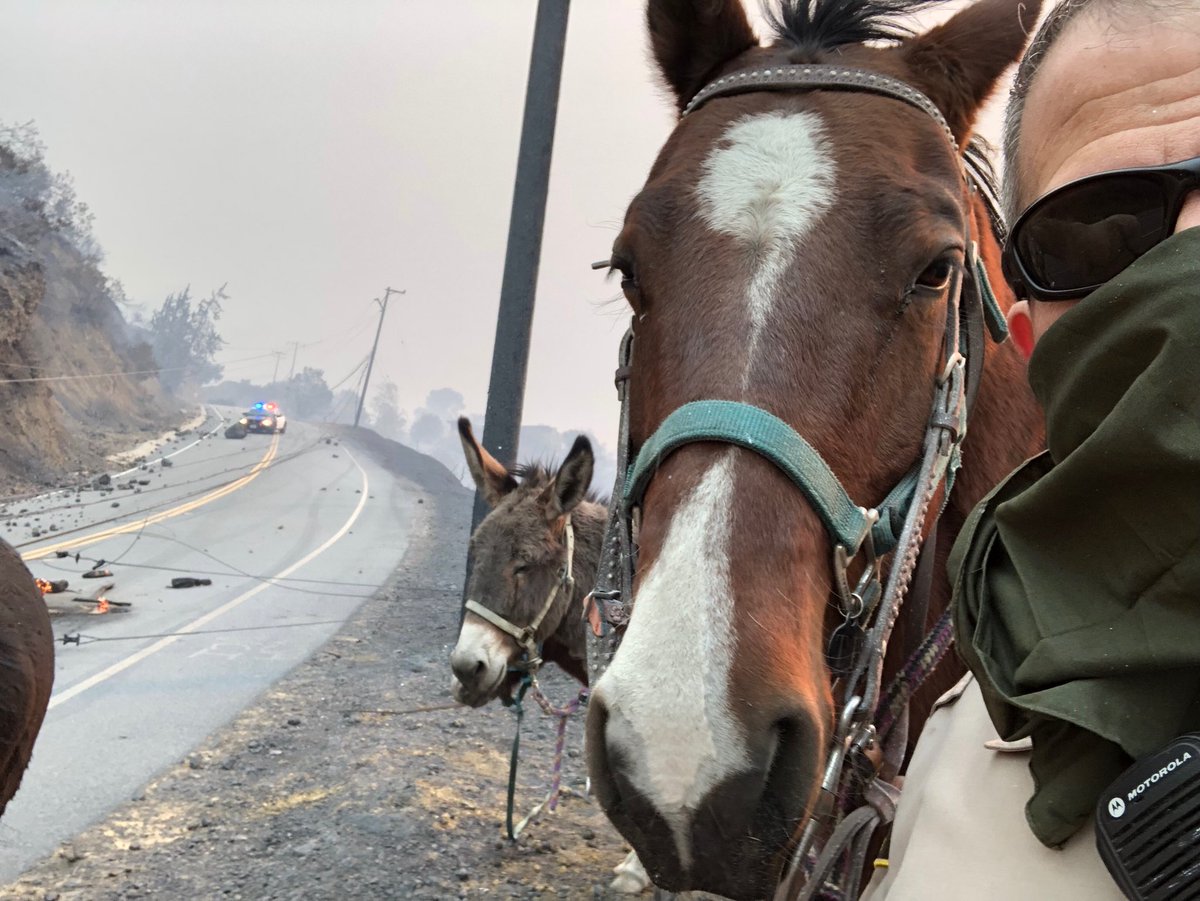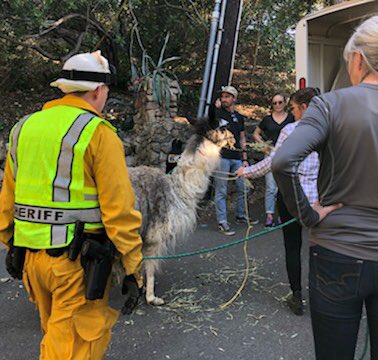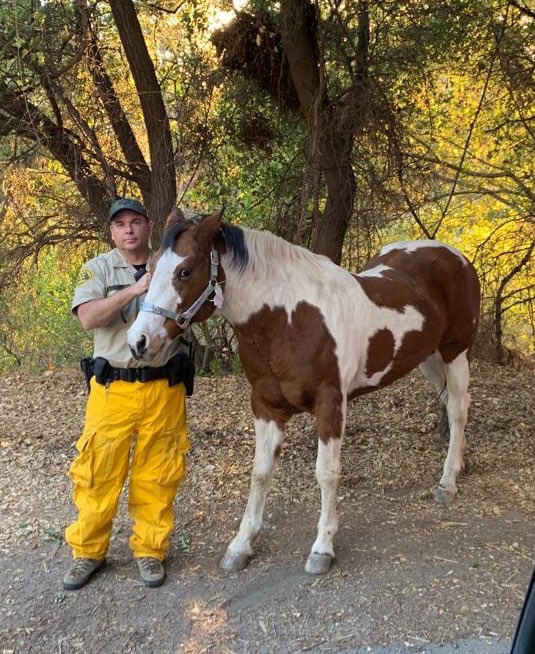 Fire resources will continue to mop up and patrol
Fire suppression repair teams are actively engaging in working alongside the perimeter and affected areas.
Crews remain aware in providing continued safety to residents as they return home.
With favorable change in fire conditions, there's a chance Command that Lacey FD's strike team and LFD3's and E32 may be released from the incident & heading back to Washington State. (Source/Photo Credit:  LFD. 11/16 @  7:23pm PST)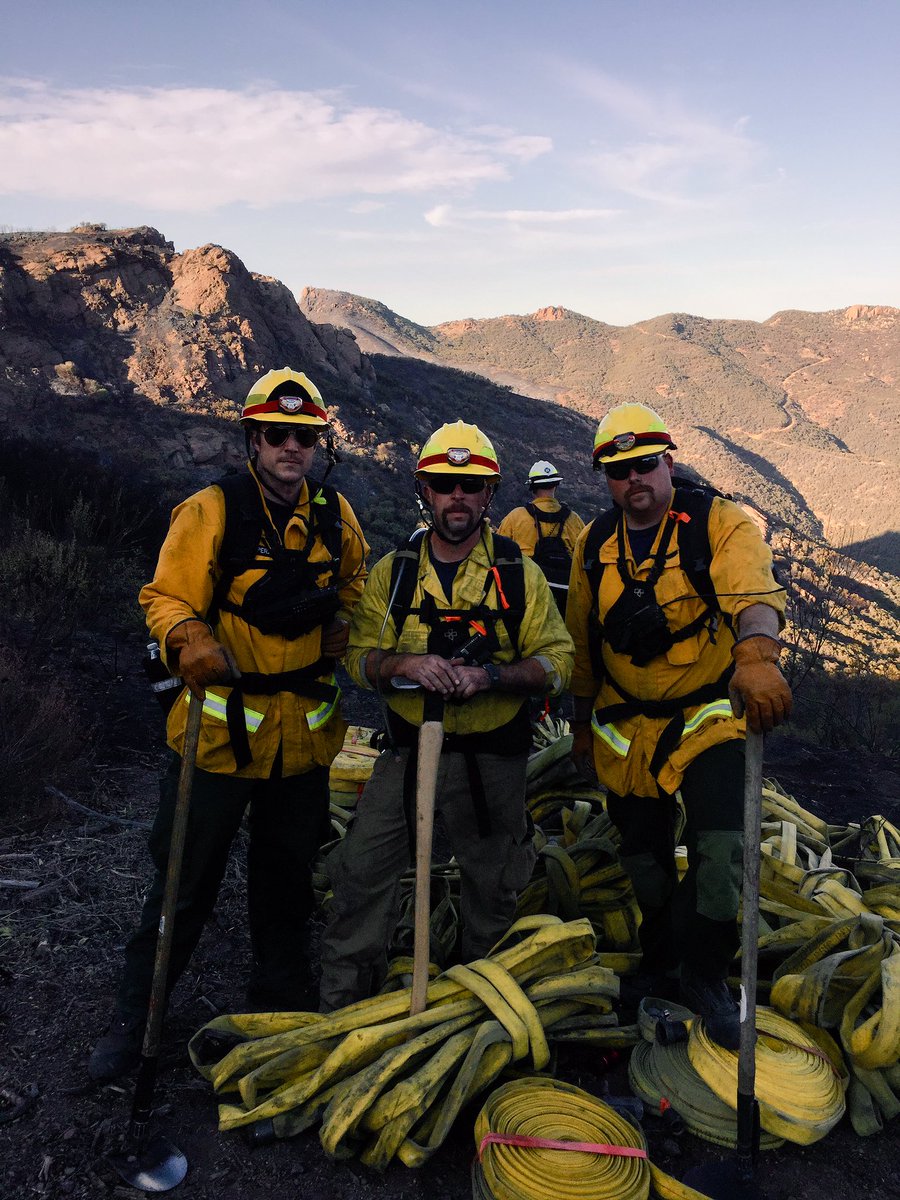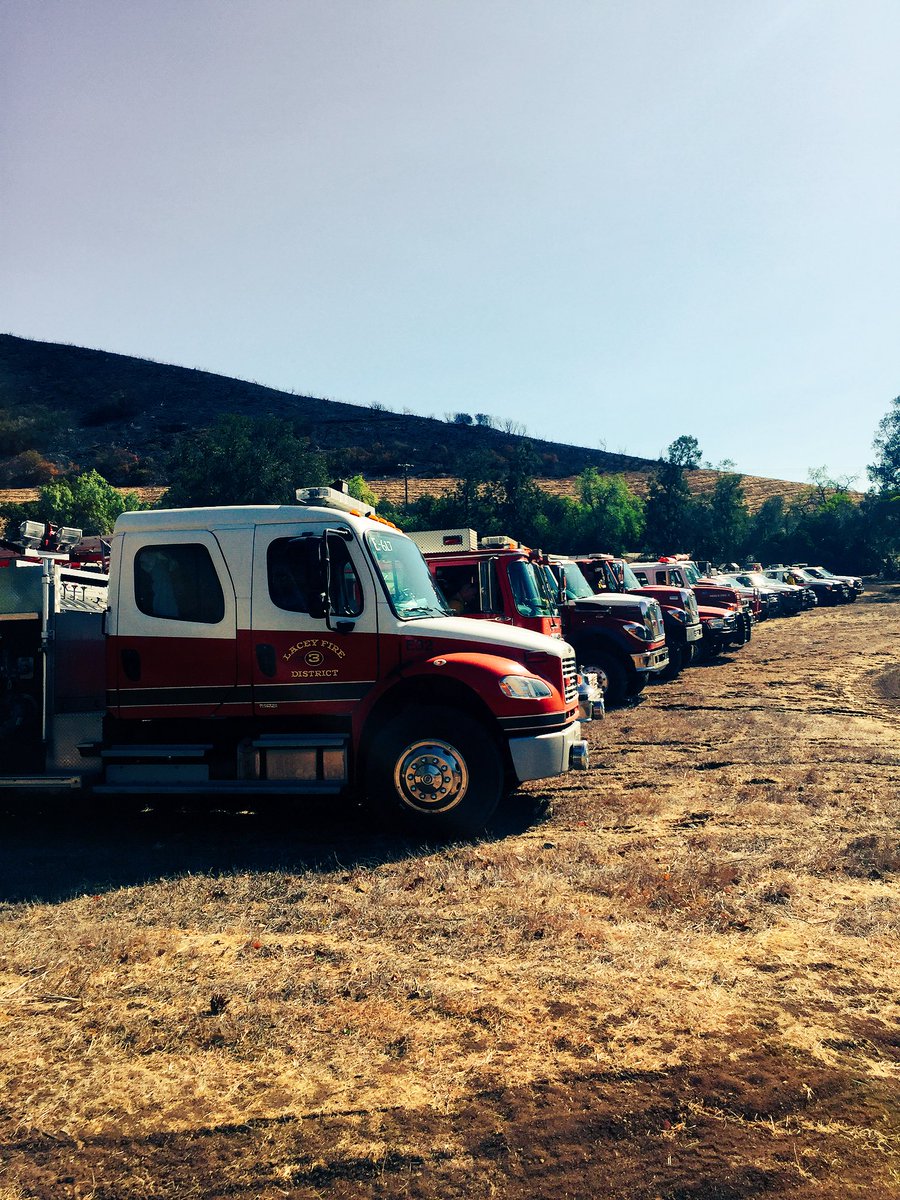 Fire Command:  LA County FD is working with Law Enforcement, utilities and city representatives to coordinate safe repopulations of residents in impacted areas. (Source/Photo Credit:  LA CO FD PIO)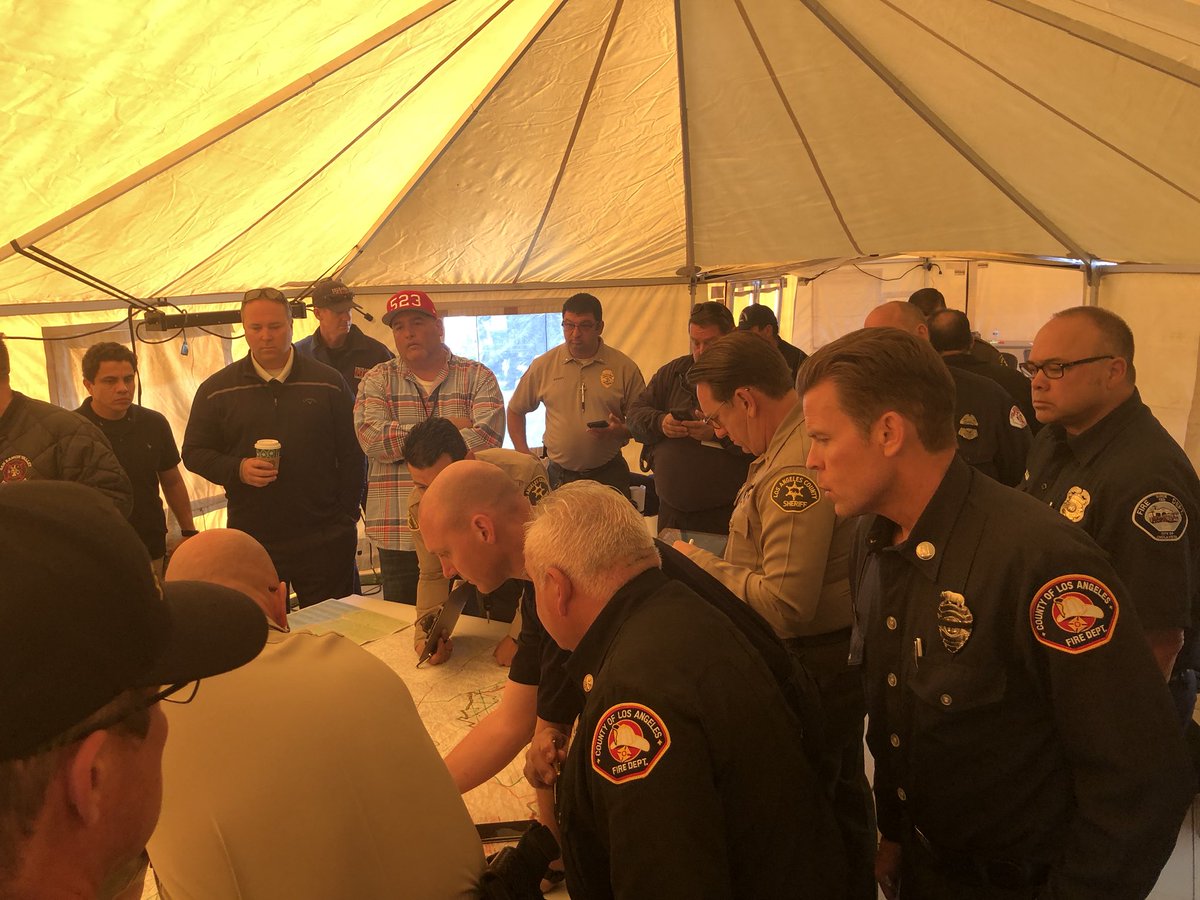 Fire Weather
Tonight's weather forecast:  light and variable winds are expected
RH recovery levels to be favorable conditions at lower elevation levels
RH recovery across the ridges and upper slopes will be poor.
Damage Assessment
713 structures destroyed
201 damaged
Damage assessment now 65% completed
Historic Paramount Ranch – Film set for movies such as Westworld
Fire images – Photo Credit:  LA Co Public Works.  Source: LA County
These aerial photos show the widespread impact of the #WoolseyFire. With power and telephone poles burned, gas lines compromised and roadways destroyed, multiple agencies are working together to inspect burn areas before opening them to the public.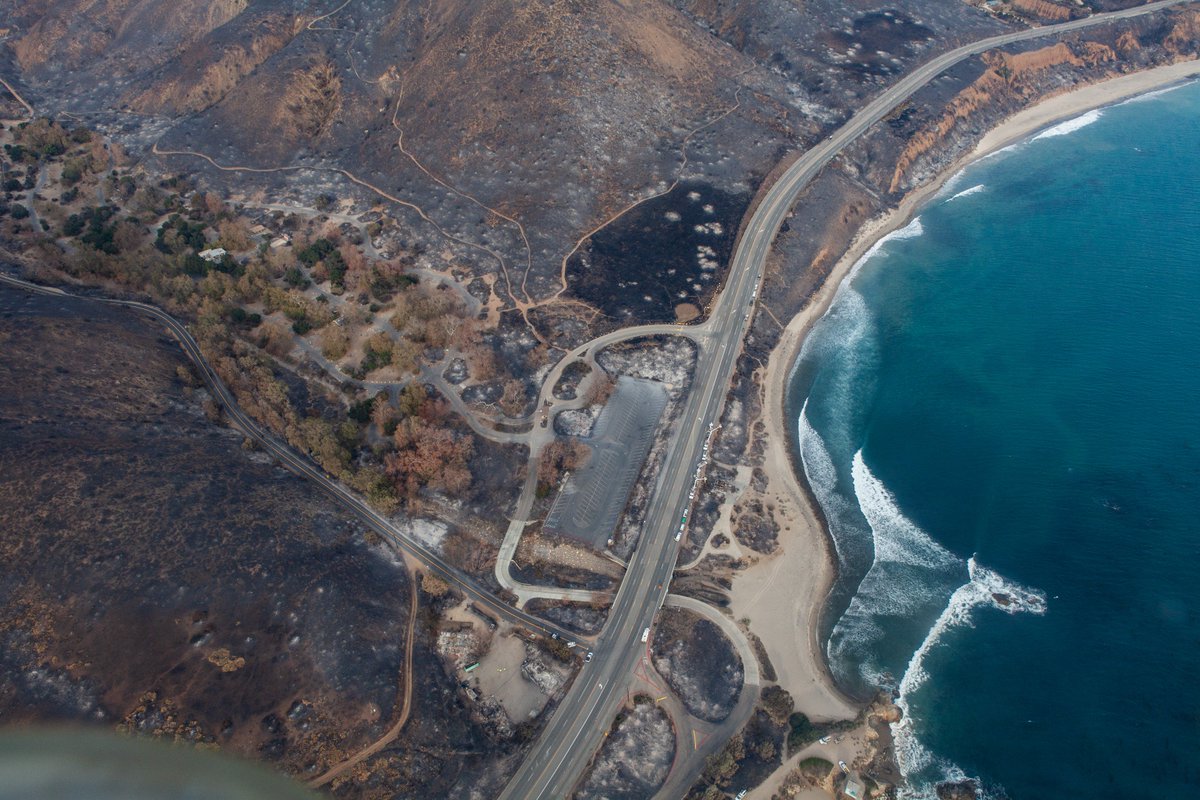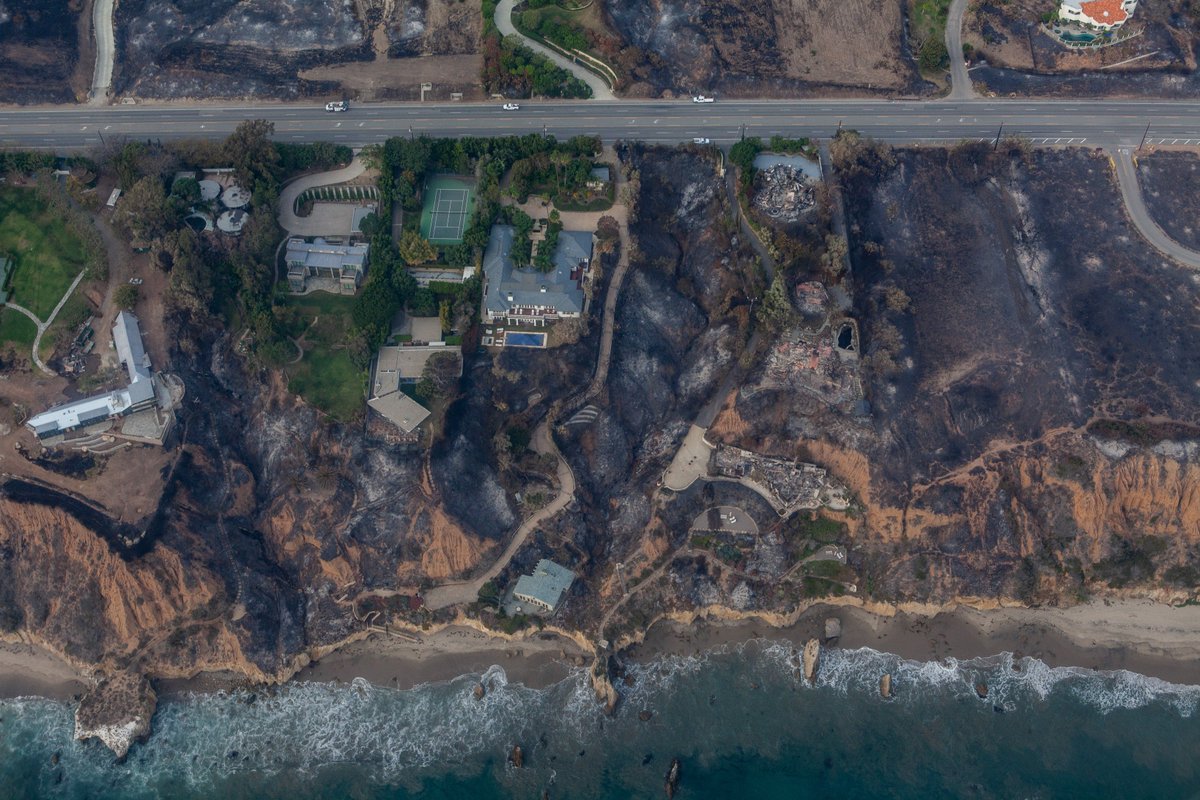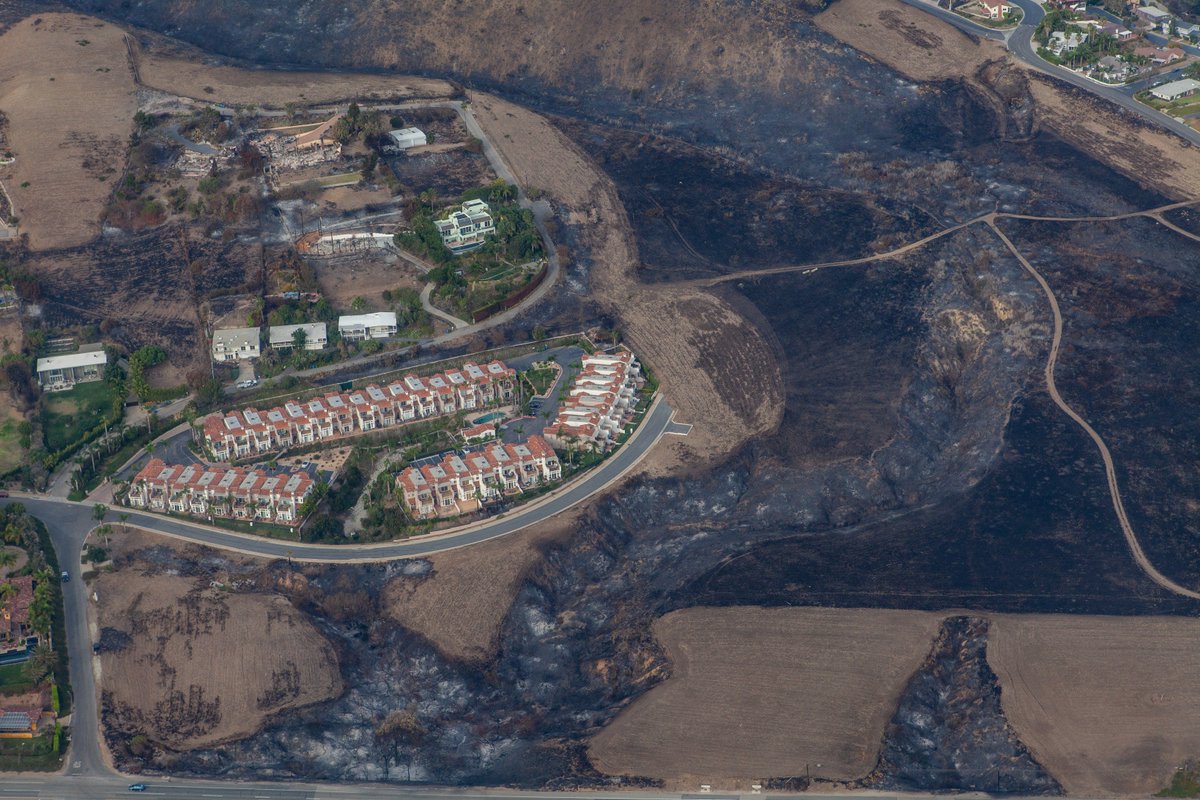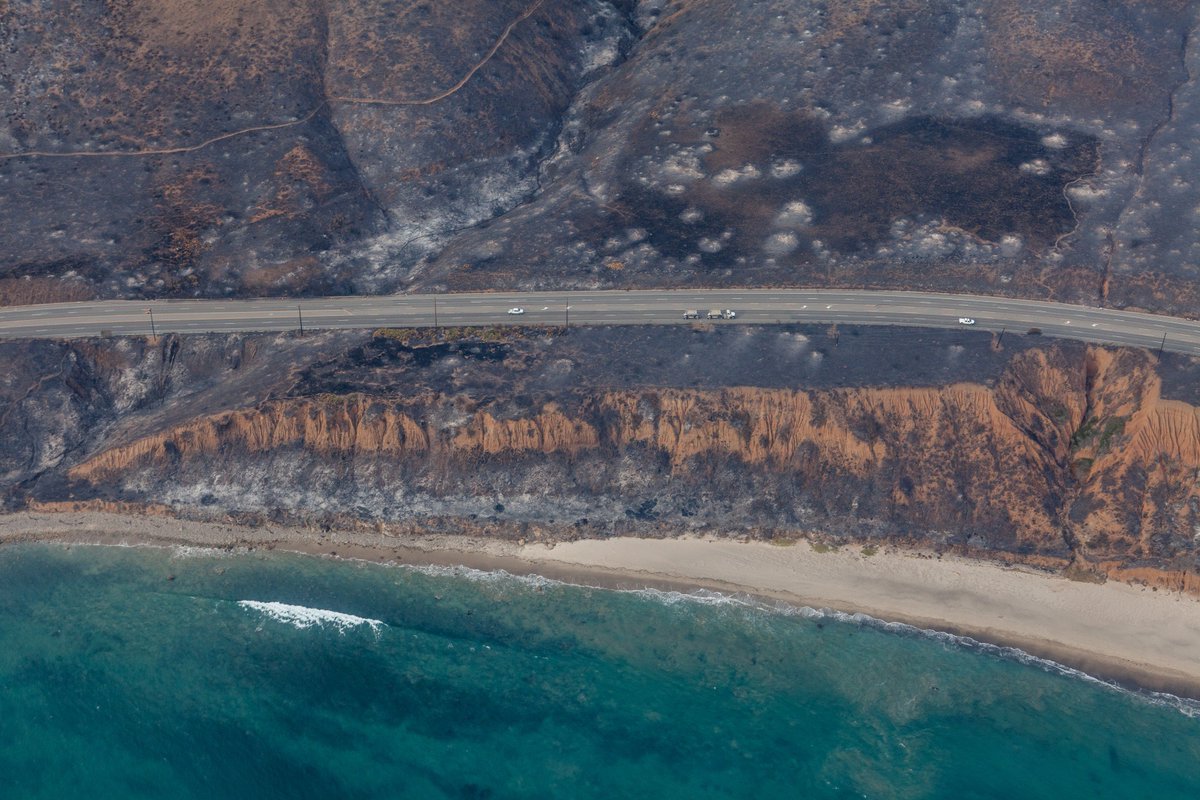 Life and Safety
3 deaths reported (civilians only).
3 Firefighter injuries.
1 (of possibly many more) Therapy Dogs at Base Camp helping 1st Responders – Firefighter resilience has become a very important part of our job. Gaby is a therapy dog that is used to break down the toughest of first responders.
Fire Resources
2,842 total fire personnel
IMT Team 5 (CAL FIRE)
Unified Command:  CAL FIRE, Ventura County Fire Dept., Ventura County Sheriff Dept., Los Angeles County Fire D
360 fire engines
54 fire crews
16 helicopters
4 bulldozers
22 water tenders
Incident Cooperators
Office of Emergency Management (OEM)
Southern California Edison
Southern California Gas Company
California Department of Corrections and Rehabilitation (CDCR)
California Department of Fish & Game
California Highway Patrol (CHP)
Public Health Department
California State Parks
Caltrans
Ventura County Animal Control
LA County Animal Control
Office of Emergency Management (OEM)
American Red Cross (ARC)
Los Angeles Police Department (LAPD)
Los Angeles City Fire Department (LAFD)
Red Cross (ARC)
Red Cross volunteers & staff loaded emergency response vehicles with 11 TONS of #wildfires kits containing cleanup supplies, in just 4 hours. Incredible work to get the people of LA brooms, respirator masks, sifters, water bottles, & more, to begin their recovery.  (Photo Credit: ARC)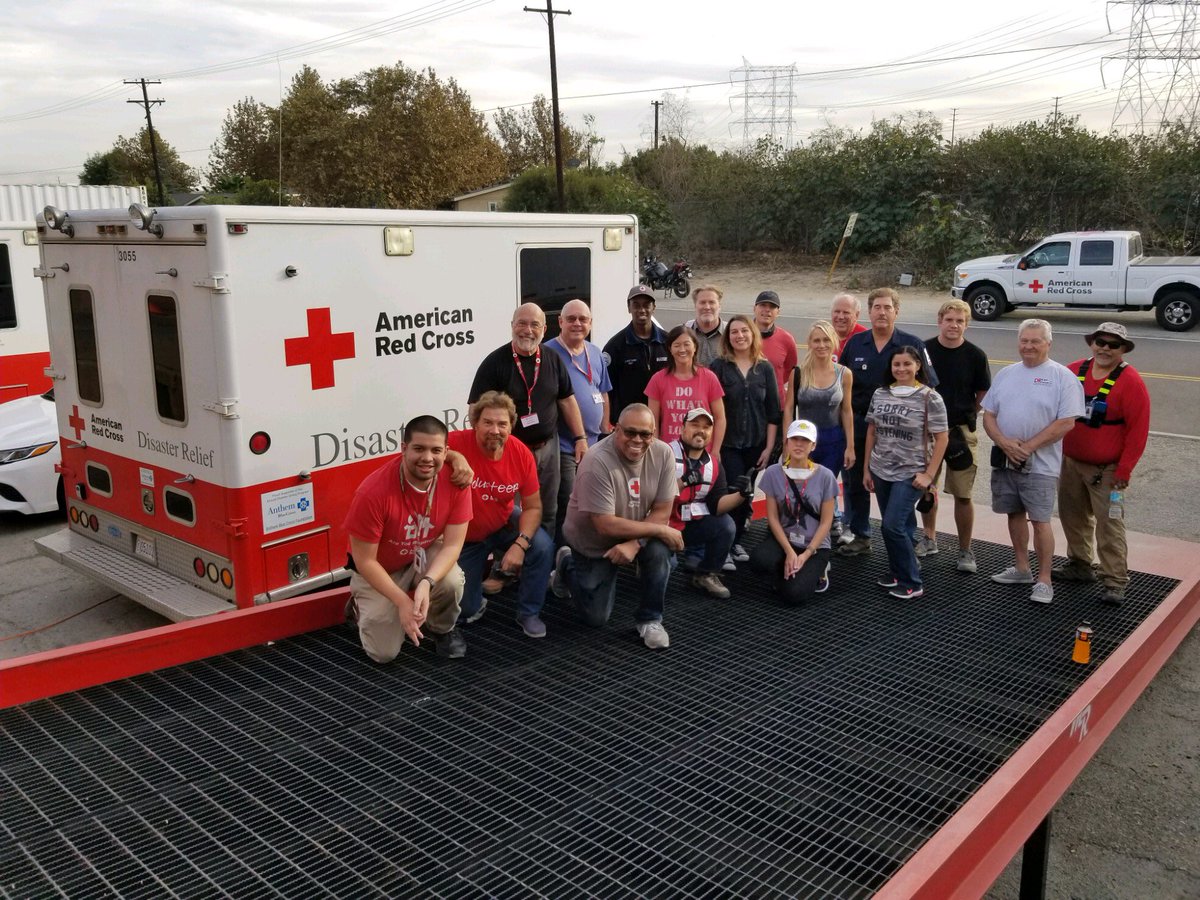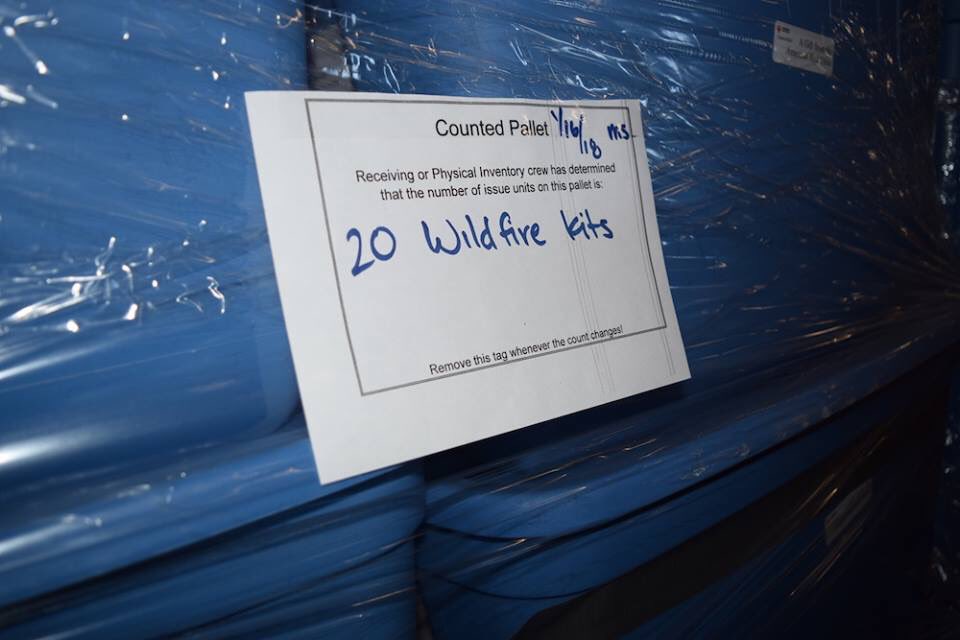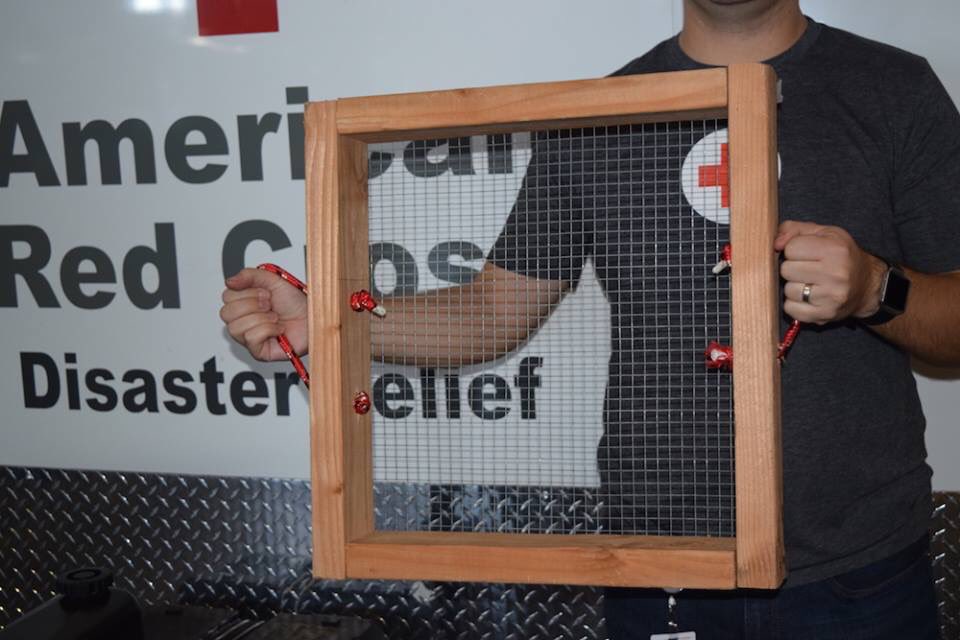 Humanity First USA
Salvation Army
Washington State Strike Teams (up to 8)
Texas Strike Team
Seattle Humane
Mandatory Evacuations – Ventura County
South Coast – E. Las Posas Rd. South of Potrero Rd. to Hwy 1 and County line to residents only.
Yerba Buena closed from PCH to Yellow Hill.
Yerba Buena between Mipolomol to Ventura/LA County line.
Mandatory Evacuations – Los Angeles County
Portions of Malibu have been repopulated
Malibou Lake – entire community (under evacuations)
Evacuation Map (Updated) –> http://calfire-forestry.maps.arcgis.com/apps/webappviewer/index.html?id=94af3440d4504c5da3048f6124fc53d5
Evacuees Resources
Free Sandbags available:  City of Thousand Oaks are offering free prefilled sandbags.  City's Municipal Service Center. 1993 Rancho Conejo Blvd. (Visitor's Parking Lot)
Free Sandbag Filling Stations:  Fill your own sandbags at any Ventura County Fire stations. Tips on how to fill them at toaks.org
FEMA Assistance:  If you need a safe place to stay due to the CA wildfires, text SHELTER and your zip code (i.e. SHELTER 12345) to 43362 to locate an open emergency shelter near you.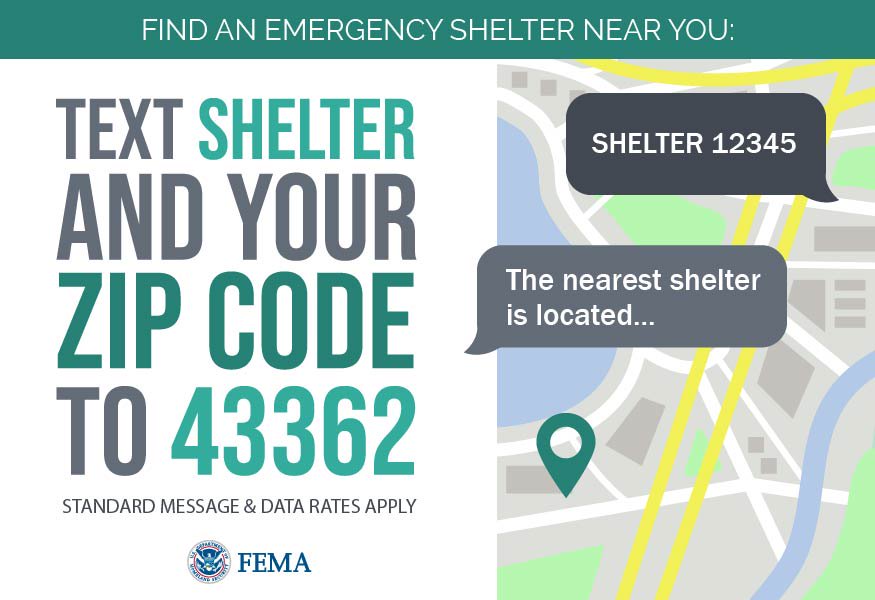 Shelters
CAL Luther University – 60 W Olsen Rd, Thousand Oaks, CA 91360
Pierce College – 7100 El Rancho Dr, Woodland Hills, CA 91371
Palisades Charter HS – 15777 Bowdoin St, Pacific Palisades, CA 90272
Local Assistance Center (LAC) –> Thousand Oaks Public Library, 1401 E Janss Road, Thousand Oaks, CA 91362.  Hours:  9 am – 7 pm.
Animal Evacuation Shelters
Ventura County Fairgrounds – 10 W Harbor Blvd, Ventura, CA 93001 (FULL)
Ventura County Animal Services- 805-388-4258 (Accepting small animals)
Ventura County Animal Shelter – 600 Aviation Dr, Camarillo, CA 93010
Simi Valley Animal Shelter – 670 W Los Angeles Ave, Simi Valley · (805) 388-4341 (Accepting small animals)
Los Angeles County Animal Services
Earl Warren Show Grounds – 3400 Calle Real, Santa Barbara, CA 93105
(Accepting large animals)
If you need large animal assistance, please call (805) 388-4258
Road Closures
 Hwy 1 southbound (P.C.H.) closed at LA County line to Puerco Canyon Rd.
Puerco Canyon Rd. at the Malibu City limit.
Las Posas Rd. to LA County line is residents only, no Northbound traffic from PCH.
Westlake Blvd. is closed Southbound from Potrero Rd.
On Mulholland at Country Ranch, blocking traffic South of Country Ranch.
S. Las Virgenes from Mulholland
Sherwood at the Westlake City limit. Blocking accessto Triunfo Canyon (residents only)
S. Kanan at Malibu View Dr.
Just North of Kanan at Triunfo Canyon, blocking access to Kanan Rd.
Just North of Kanan at Hidden Highland, blocking access to Kanan Rd.
W. Mulholland from Cornell Rd.
Everything is closed South of Mulholland Hwy & West of Cornell Rd.
S. Stunt Rd. from Mulholland
LA County public works has closed Chesebro Road at the bridge between Driver Ave and Balkins due to the bridge being damaged during the fire
School Closures
CSUCI has suspended all classes effective November 13th at 1900 hours PST until November 26th.  (Posted at 1927 PST)
HOW TO HELP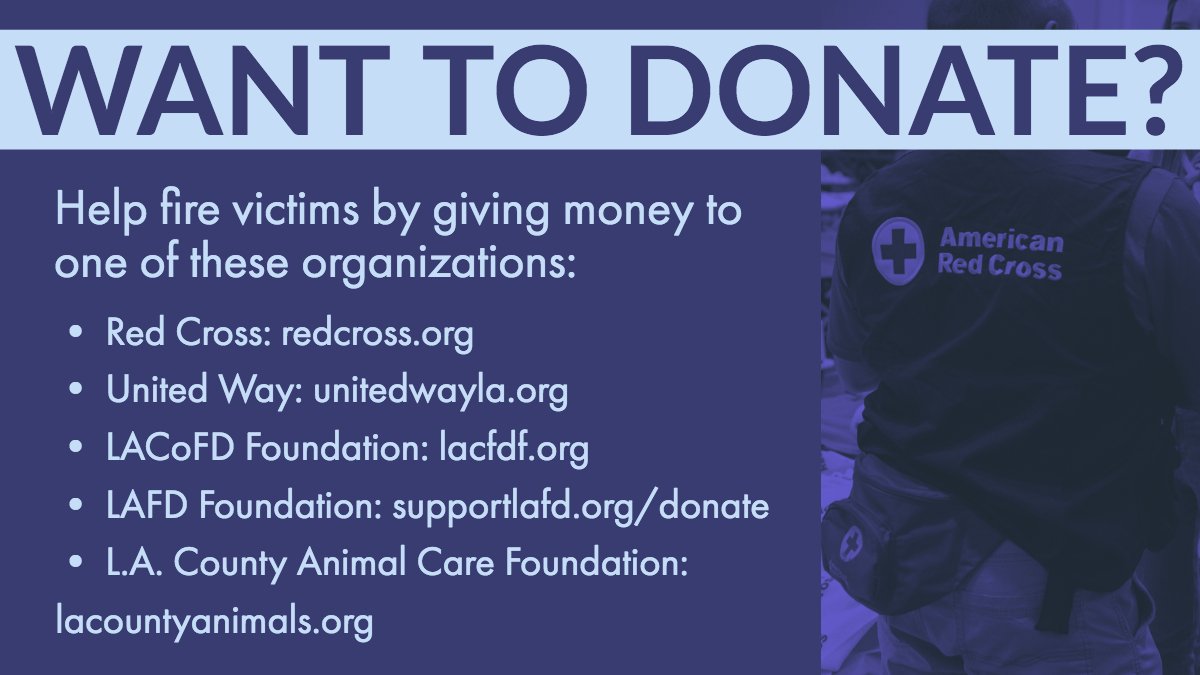 Social Media – Eyewitness Accounts
Drones in Fire Zones:  Drones and aircraft do not mix, yet those who are out there to seek images are putting the pilots, ground resources and any civilians whom be still in the area their lives in danger.  Also, because it is illegal.  The Ventura County Sheriff Department wants to make sure all are aware:  "Captain Denise Sliva urges people to avoid operating drones in #WoolseyFire area, as they interfere with firefighting operations. "Now is not the time to get those pictures."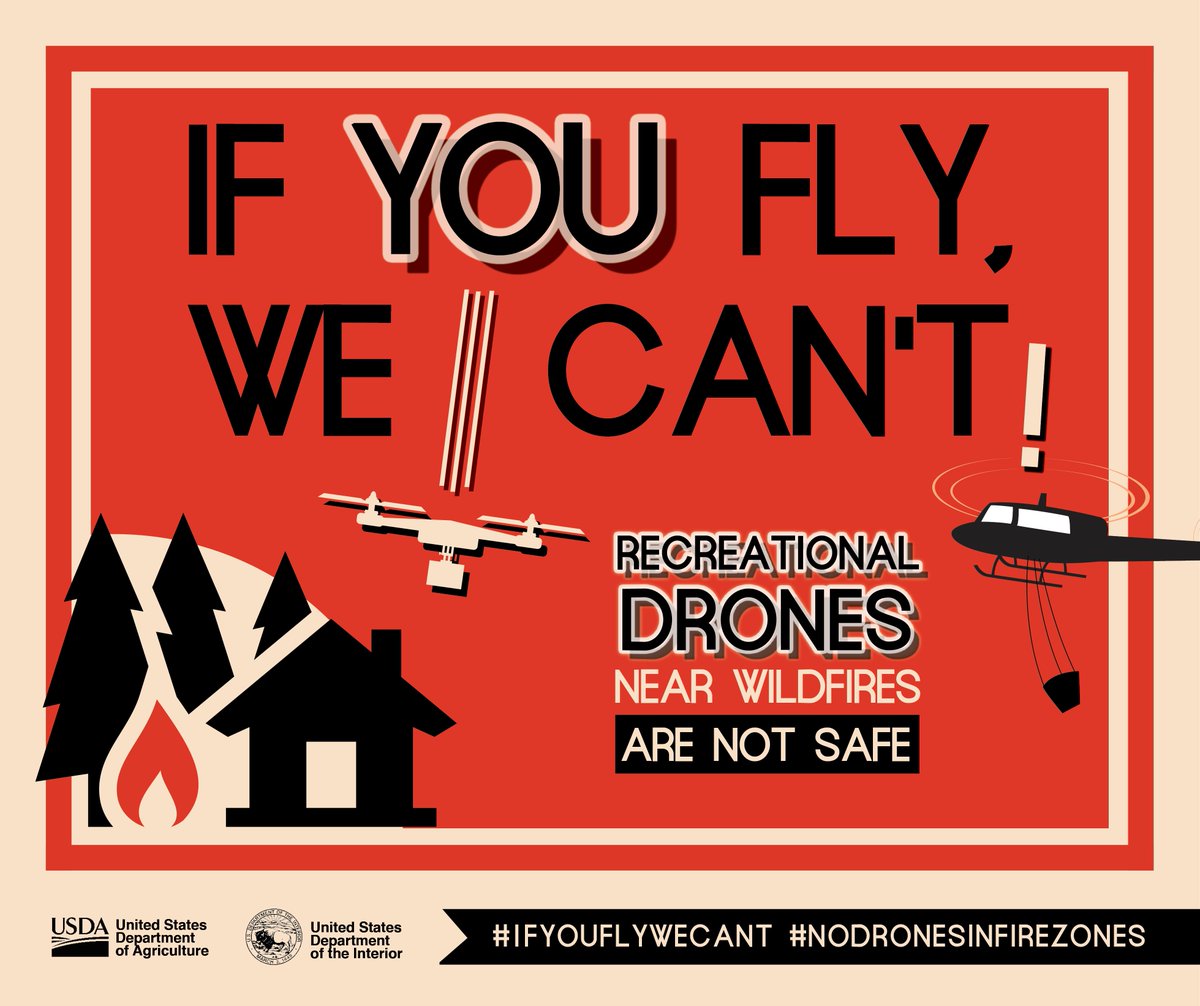 Social Media – Assistance Requests
Seattle Humane:   To take in 300 pets from shelters in California. They are looking for volunteers to support to transfer, care for, treat and place these pets with loving families. (Source/Photo Credit:  Seattle Humane/Twitter @SeattleHumane)
CA Volunteers Needed:  Firefighters are being cared/supported but they are asking for volunteers to help with displaced residents whom are in need.  Details here –> californiavolunteers.ca.gov to volunteer.  Disclaimer: CAL FIRE will never solicit donations from the public. (Source/Photo Credit:  CAL FIRE)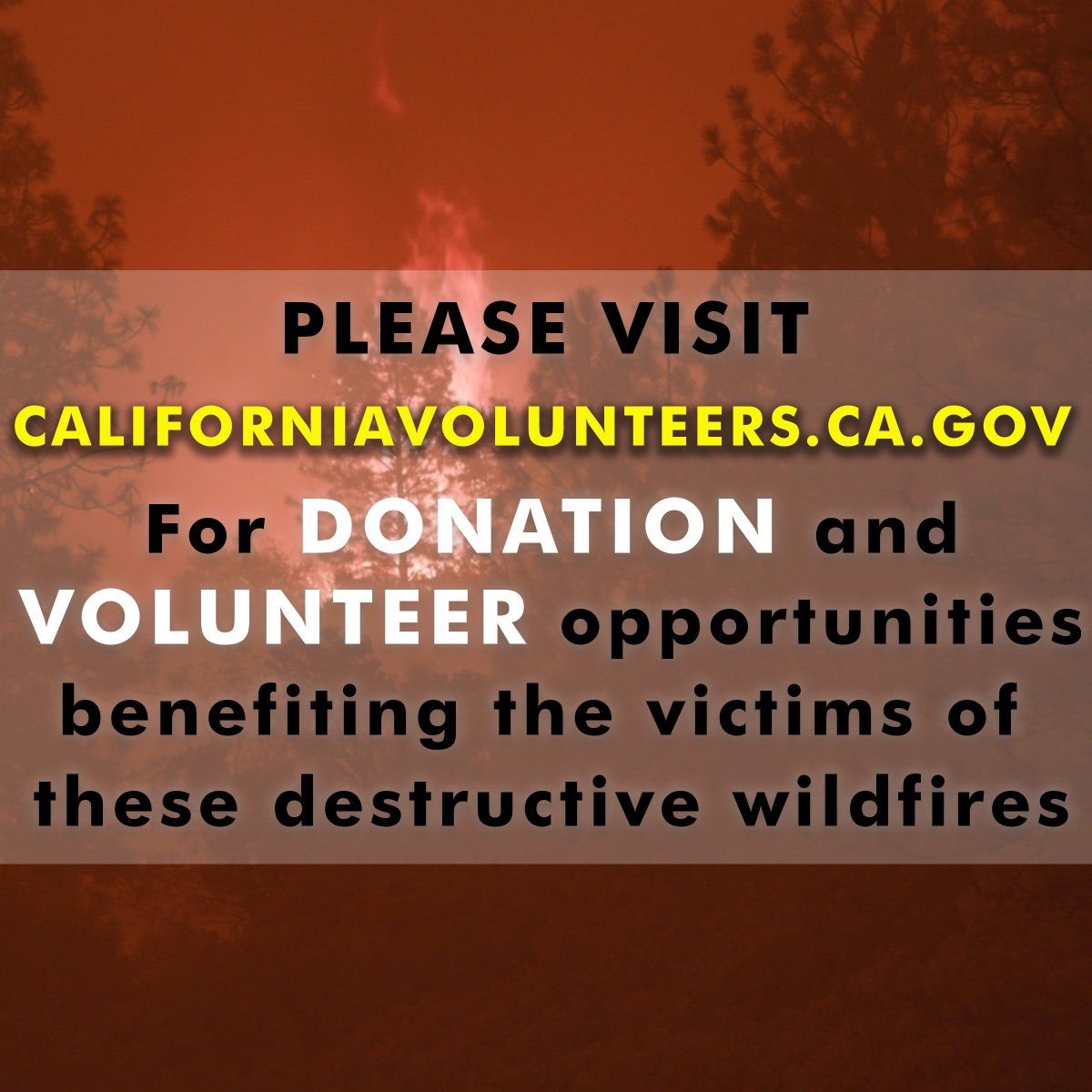 OUR SOCIAL MEDIA
We will be updating on this site as information is received.  We would love if you would follow us on our Twitter page @nwfireblog for additional updates.
We are thinking of those in California as they now face a different threat of wildfires after being impacted by the Thousand Oaks shooting.  Please keep all in your thoughts and prayers. We thank you for reading and following our Blog. – Ed.
(c) 2018 NW FIRE BLOG