CALIFORNIA – this is the correct 3rd update.
JUNE 8, 2019 – SATURDAY – 1900 HOURS PDT
Incident Summary
A 3-month old compost fire has rekindled as the winds increased igniting a human-caused wildfire named the SAND FIRE, which is burning off of Country Rd 41 and Highway 16 towards Rumsey, California.
Current Status
Tankers 163 and 164 are inbound.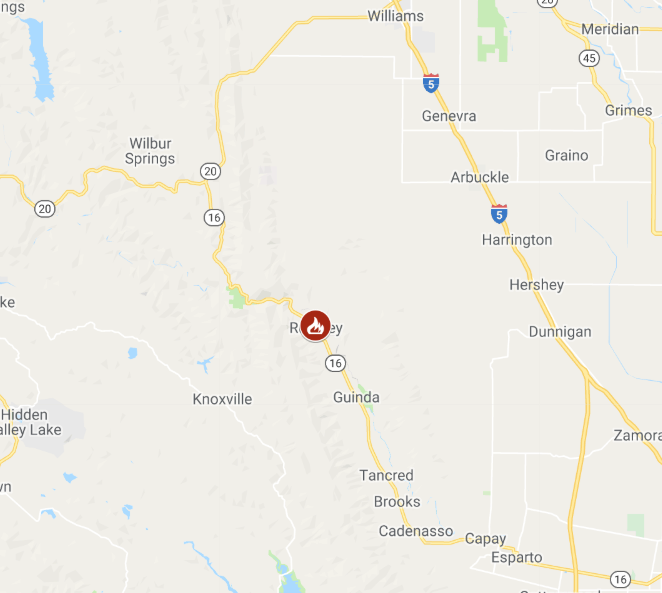 Media is  reporting that the fire has spotted over Hwy 16, south of Valley Vista Regional Park. This is a true grass fire incident.
Fire Resources
Additional resources are pouring in. Staging is located at the Fire Station 123.
Engines 343 and 318 have been sent by the Santa Rosa FD as mutual aid.
Sacramento County has deployed a Strike Team/Task Force that includes personnel and assets from Sacramento FD, Metro Fire and Cosumnes FD.  Sent are BC1, Engines 318, 343, 363, 372 and 37 today at 1650 hours PDT.
FIRE FACT | It's getting hot out there. Here are some tips on how to practice heat safety.  Courtesy of Yolo County, CA.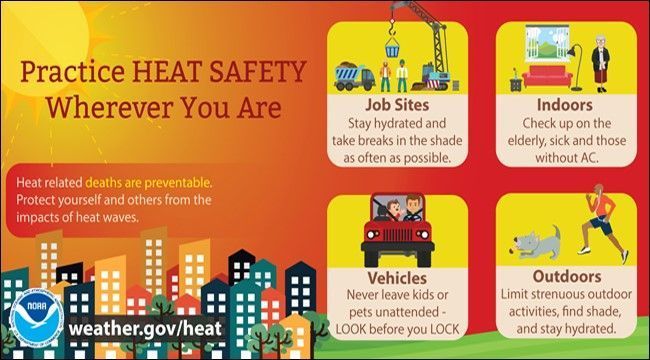 Air Support
Air Tankers 91, 163 and 164 are assigned and have arrived on-scene.
There are a total of (5) Type 2 helicopters with two Type 1's on order. The IC is unable to get the two Type 1's orders filled tonight.
Evacuation Information
Evacuations are in effect.
Shelter is located at Esparto Boy Scout Cabin.  16980 Yolo Avenue. (Source:  Yolo Co Sheriff Office)
Public Service Announcements
Due to PG &E's bleak financial situation due to two major wildfires that have caused them to be either in or near Bankruptcy, they are starting to impact their customers by going dark.  Here is the outage map and how it may impact you:
Social Media
"Fire  is now being seen near Camp Haswell which is on the eastside of Hwy 16."  – Twitter user
"Smoke to the east is coming from the Sand Fire towards Yolo County. We have fire cameras that monitor activity in the area." – Santa Rosa FD
Live updates are being covered via our Twitter page @nwfireblog
#SandFire #CAwildfires2019
(c) 2019 NW Fire Blog