Update 1 – Sunday – January 26, 2020
The Los County Sheriff's Office received reports at 1000 hours of a downed aircraft on the hillside at Las Virgenes Road and Willow Glen Street in Calabasas.  Deputies from the Malibu area were immediately on-scene. Unknown injuries. (1014)
LA County FD's Engine 125 arrived on-scene of a helicopter down with an unknown number of injuries.  At the same time, it was reported the fuselage was on fire and contained possible magnesium. (1025)
Photo Credit:  LASD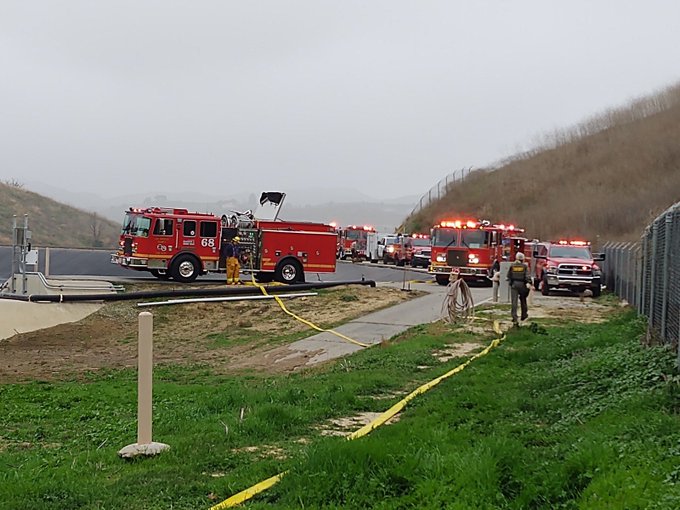 The aircraft has been identified as a Sikorsky S-76E (helicopter) via aircraft data plate recovered on scene.
The fire was stopped and it was reported there were five fatalies with no survivors. (1035)
Photo Credit: LASD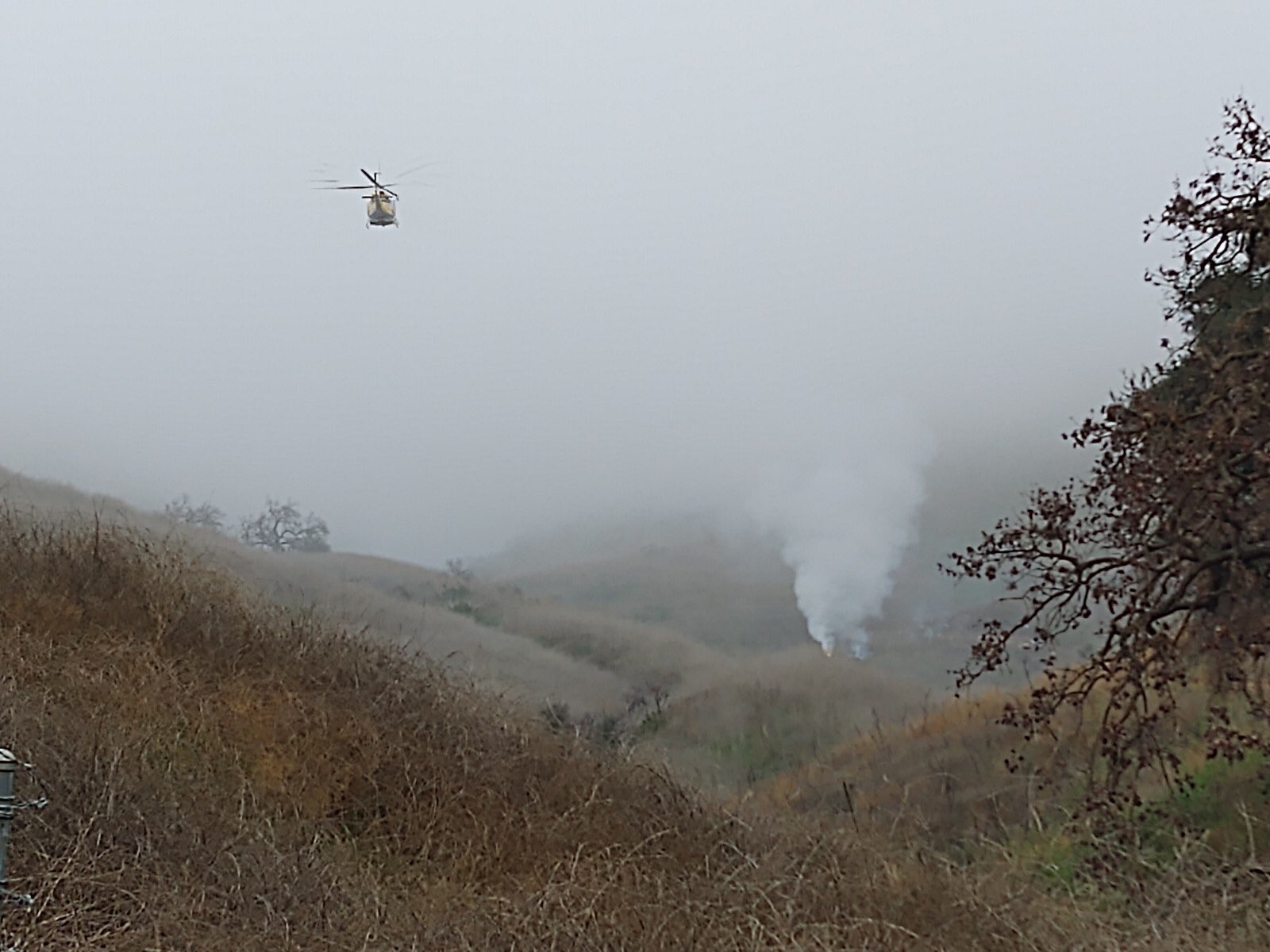 The LA County PIO released a statement to news media around 1130 hours:
"Bikers were in the area and saw a helicopter in distress and called it in. It hit the side of the mountainside, which is away from the main roadway and firefighters had to lay a couple hundred feet of hose.  There was some magnesium and they were working to put the fire out.   We don't know who is on board or where they were coming from or going to.  The NTSB is investigating the crash."
Battalion 5 assumed command as "Willow IC".   Officers from the Los Angeles County Sheriff's Department is also assisting on-scene. (1136)
Photo Credit: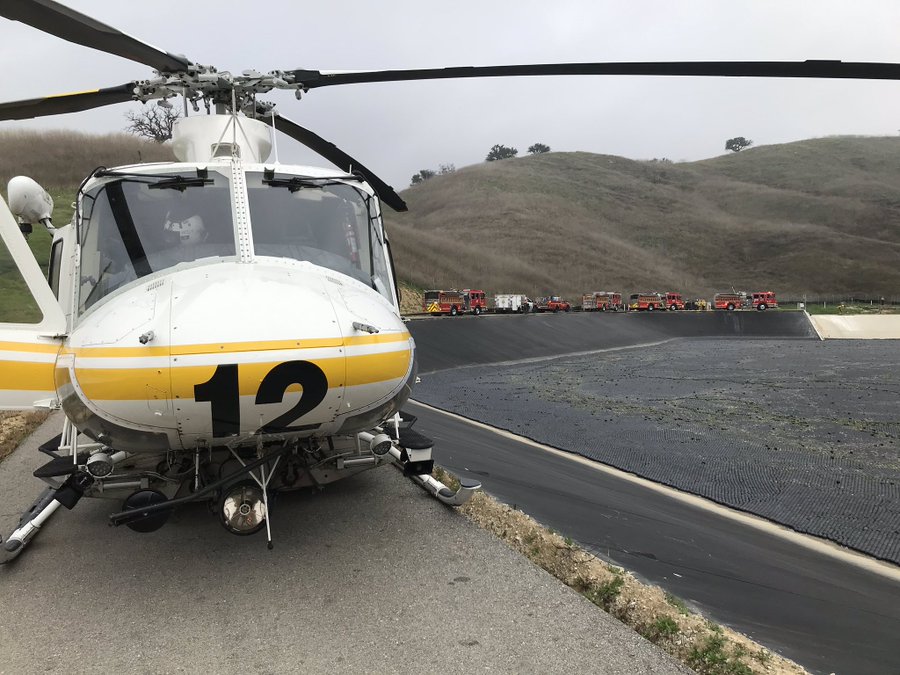 Social media began reporting NBA Star Kobe Bryant, 41 and his daughter, Giggi, 14 were on his private helicopter along with several unknown parties.  We have been trying to find verified sources reporting this but due to the popularity of this story, it seems the internet is broken including Twitter.
Lots of messages being sent to his wife, Vanessa Bryant.  It is being said he is survived by his wife and four daughters.  We are waiting for the official cause of the accident but some are speculating adverse weather conditions.
We will provide updates as soon as we receive further information.
The LA County Sheriff's Office will be releasing their presser today at 1400 hours PST at the Malibu/Lost Hills Sheriff's Station located at 27050 Agoura Raod in Calabasas, California.  This will also include LA County Fire Department's Chief Osby, along with additional authorities.
Posted 1325 hours PDT