Humboldt Toiyabe National Forest | Firefighters from the Truckee Meadows Fire Protection District and Reno Fire Department responded to a 15-acre brush fire about five miles up the Peavine Mountain in Washoe County, Nevada.
It was said to be burning behind the Reno-Stead airport.
Photo Credit | TMFPD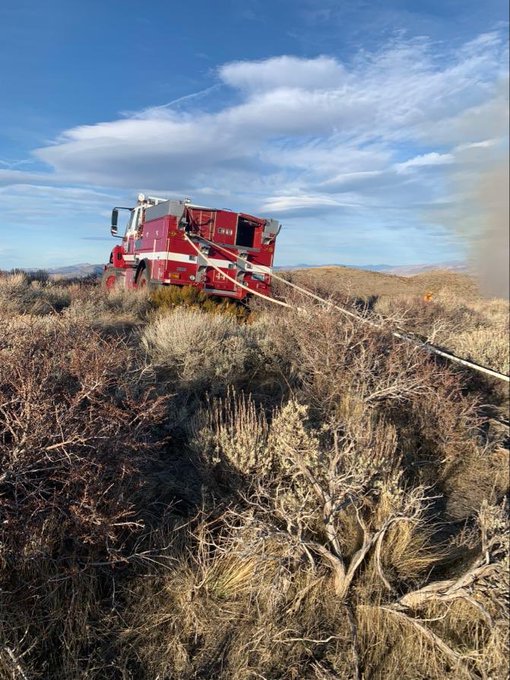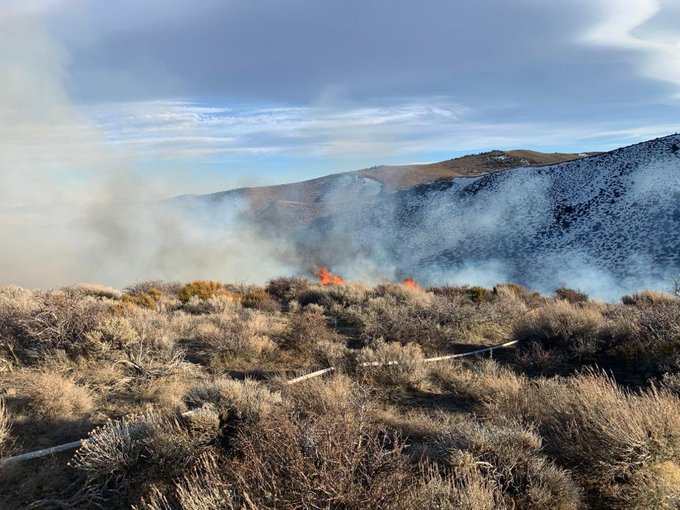 This occurred on Saturday, February 1, 2020, around 1615 hours PST.
Six engines and three water tenders were immediately deployed to suppress the fire.
No threats to structures or lives, nor any injuries to firefighters were reported.
Photo Credit | Reno Fire Department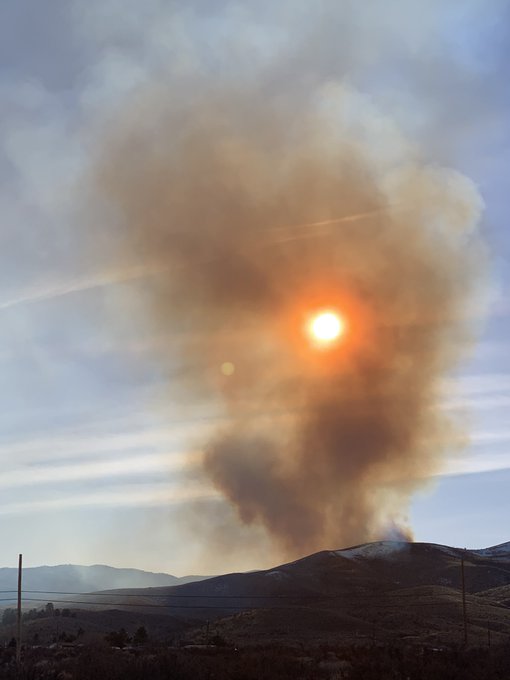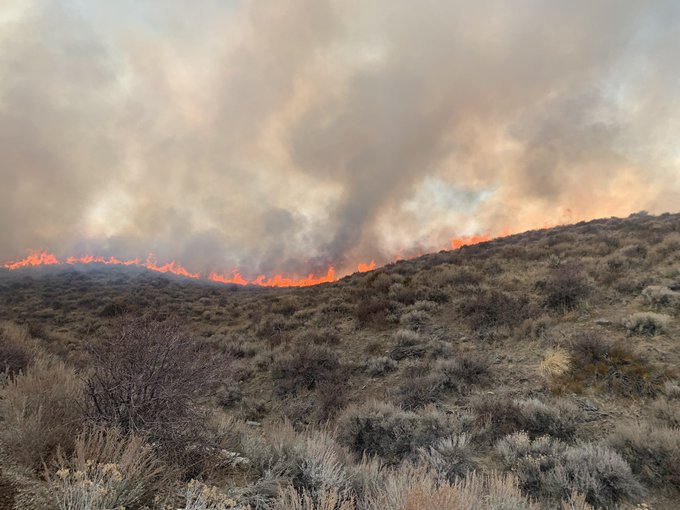 Photo Credit | Reno Firefighters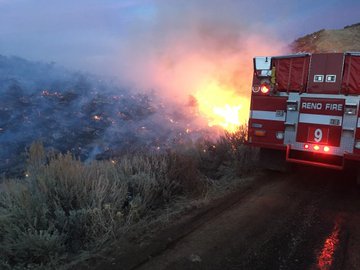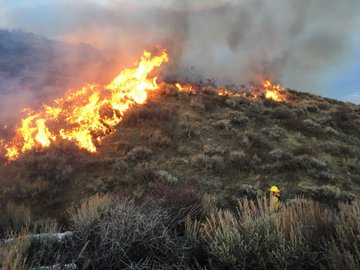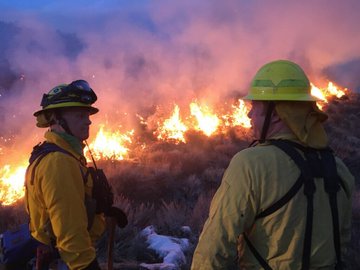 The cause is unknown and under investigation.
#RenoFire #TruckeeMeadowsFireProtectionDistrict #RenoFirefighters #PeavineFire #USFS #Nevada #PeavineMtn
(c) 2020 NW Fire Blog – Updated at 1915 hours PST