Firefighters from DC Fire and EMS were dispatched to a vacant school located at 31st and Ereie Streets SE for a reported fire in the air handler of the 2nd floor of the structure.  Smoke was showing from the roof.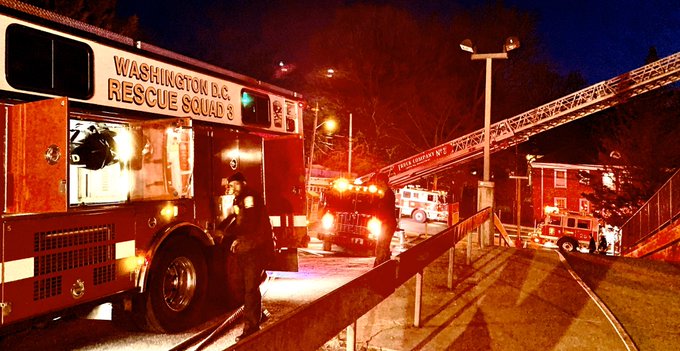 About 20 pieces of equipment along with 80 fire personnel are assigned to this incident.
Immediately, the fire was escalated to a 2nd alarm fire.
Bleachers were on fire but the it was quickly knocked down.  Currently, the fire has been classified under control.
Firefighters ventilated the heavy smoky conditions that  permeated throughout the large building.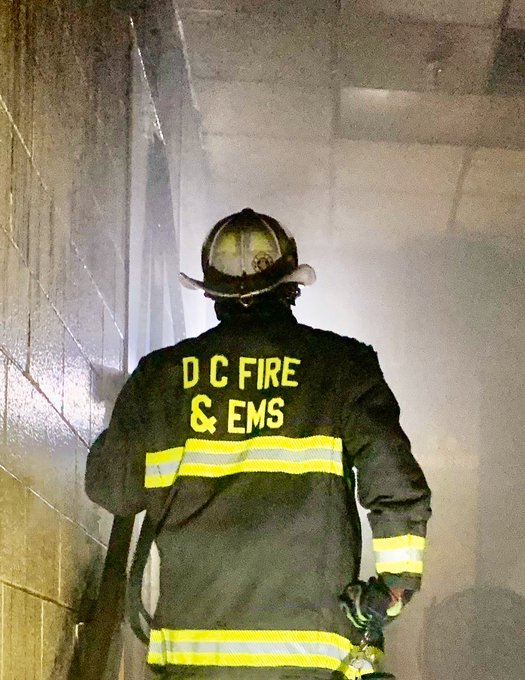 Primary and secondary search were conducted, but no one was located.
No Injuries to firefighters or civilians was reported.
The cause of this 2nd alarm fire is currently unknown and under investigation.
Photo Credits | DC Fire & EMS
(c) 2020 NW Fire Blog – 2/22/2020 1620 PST