Late Friday night, WSP attempted to stop a driver during a pursuit on southbound I-405 in Kirkland, Washington but instead they fled and drove into the Redmond area.
Photo Credit | WSP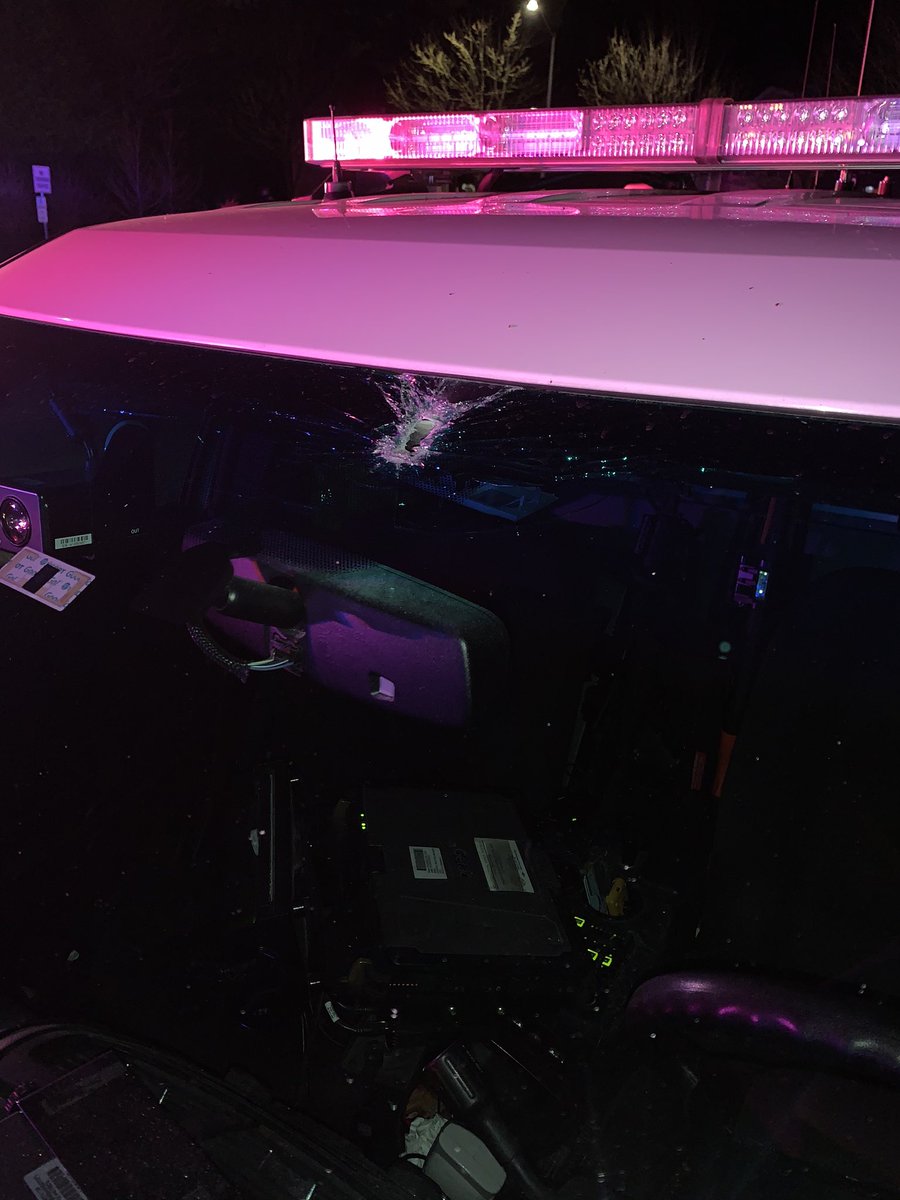 The male suspect shot at Police during the pursuit then fled on foot into a wooded area in an urban area.
Officials began to shutdown the area and asking residents to shelter-in-place in the area of  Avondale from Novelty Hill Rd to 128th and on 116th from 204th to 172nd due to police activity in the area in Redmond, Washington.
RESOURCES
Officers from Redmond PD, Bellevue PD, the King County Sheriff's Office and Washington State Patrol were involved in this incident.  SWAT members and WSP's air unit were also part of this deployment.
CURRENT SITUATION
The male shooting suspect has been contained, arrested and booked.
The WSP Trooper is said to be alright.  His vehicle sustained damage to the front windshield.
SOCIAL MEDIA
Check out our Twitter page for live coverage @nwfireblog
(c) 2020 NW Fire Blog – Updated 2/22/2020 -1730 hours PST