A medium sized passenger vehicle took a wrong turn and ended up smashing in to the interior of a downtown business, Omega Photo, located in the 200 block of 105th Avenue Northeast, Bellevue, Washington.  This occurred on Thursday, February 20, 2020.
Photo Credits | Bellevue Fire Department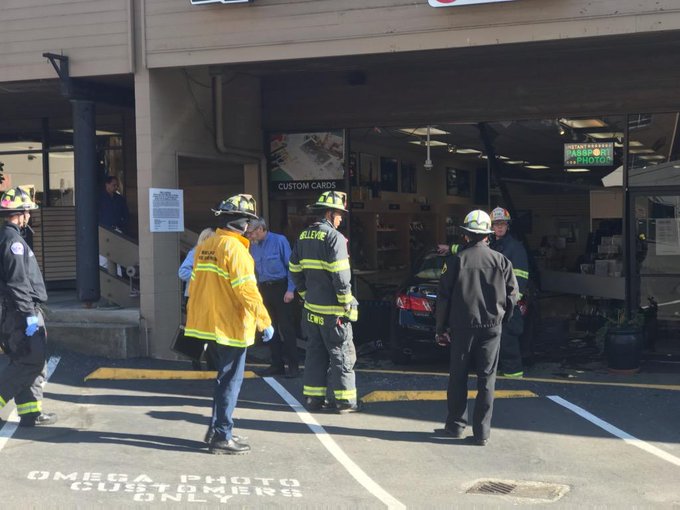 The car can be seen visibly crashing into the front plate window, startling busy shoppers inside the store.  People are being credited for their high situational awareness as this could have been a very serious injury or as a fatality to others inside.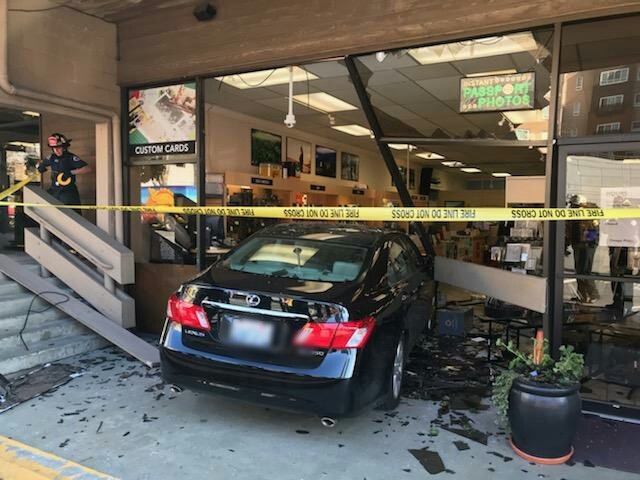 In all seriousness,  both the Bellevue Fire and Police Departments quickly responded to the incident around 1120 hours PST.
No injuries to firefighters, Police Officers, employees or shoppers was reported.
It was unknown if the driver suffered a medical emergency or if it was due to inattentiveness.
(c) 2020 NW Fire Blog- 2/22/2020 1740 hours PST