UPDATE 1 
April 19, 2020 – Sunday
INCIDENT SUMMARY
April 19th Fire
A wildfire call has been received through the 9-1-1 Dispatch center for a possible rekindle of the April 15th wildfire.  It is being reported that it is burning in the 5400 block of 257th Street NE in Arlington, Washington State.
The Reporting party stated they could see fire burning again in timber and up in the trees.
April 15th Original Fire
This fire previously ignited sometime on April 15th in the 5000 block of Stanwood Bryant Road in Arlington.
The fast-moving fire was deep seeded in the heavily forested trees where it would take almost two days for wildfire crews to put out.
Reports by local Media states, someone was burning a stump on private farmland that become an out-of-control fire, prompting about 100 firefighters from multiple fire agencies to respond to the April 15th wildfire call.
It was originally a two-acre burning but would turn into a 70-acre incident.   It was 100% contained on April 17, 2020.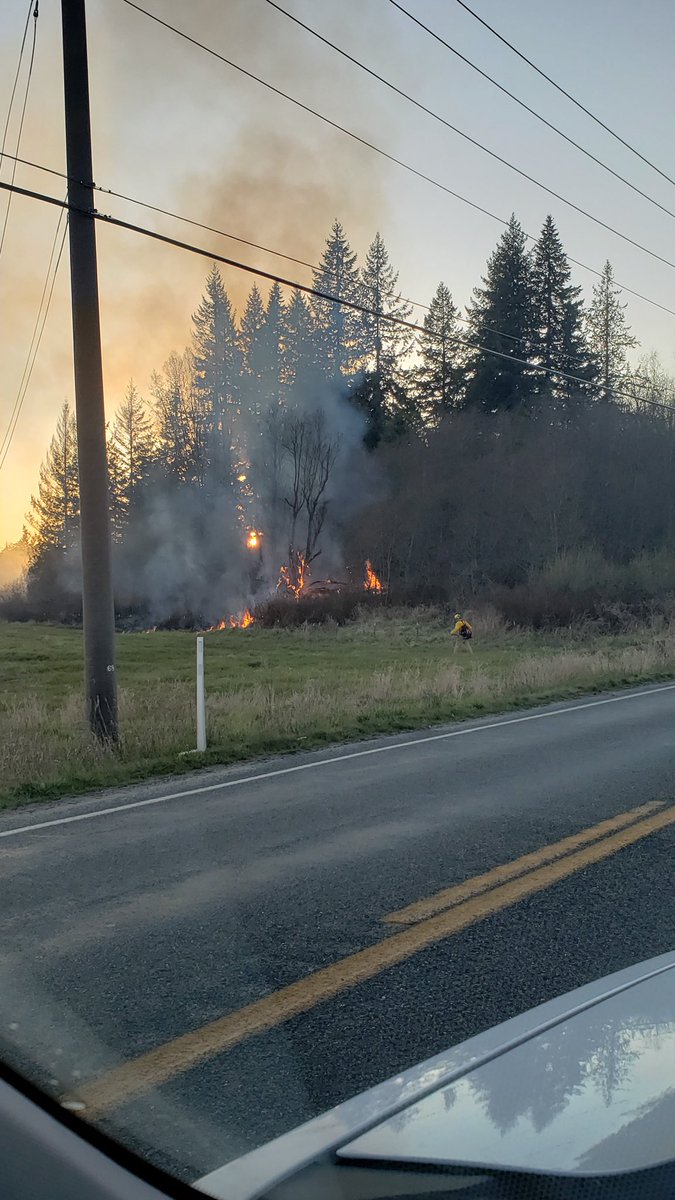 CURRENT STATUS
We are waiting to hear what is being seen and reported by first due crews.
For now, scanner feed from various sources are not reporting anything.  Nothing on fire department Social Media channels either.  WA DNR crews are not showing dispatched may be still in the works or nothing found?
HISTORY OF FIRES IN THIS AREA
June 16, 2011
Brush fire blocking SR9 SB lane near Stanwood.
March 21 ,2019
SR9 NB closed due to emergency crews respond to a fire.
August 10, 2019
3rd Ave NE x Stanwood Bryant Road, Arlington.  Brush Fire.  1818 hours PST. Newly cleared land. One of its giant piles of debris is smoking.
SOCIAL MEDIA
We are using the following hashtags for this post:  #FireSeason2020 #StanwoodBryantFire #WaWildfire
(c) 2020 NW Fire Blog – Updated 4/19/2020 1730 hours PT