Tacoma Firefighters responded to an early evening fire on Friday  (May 22nd) to a boarded up and vacant home in the 4600 block of South Thompson Avenue in Pierce County, Washington State.
Photo Credit : Tacoma Fire Department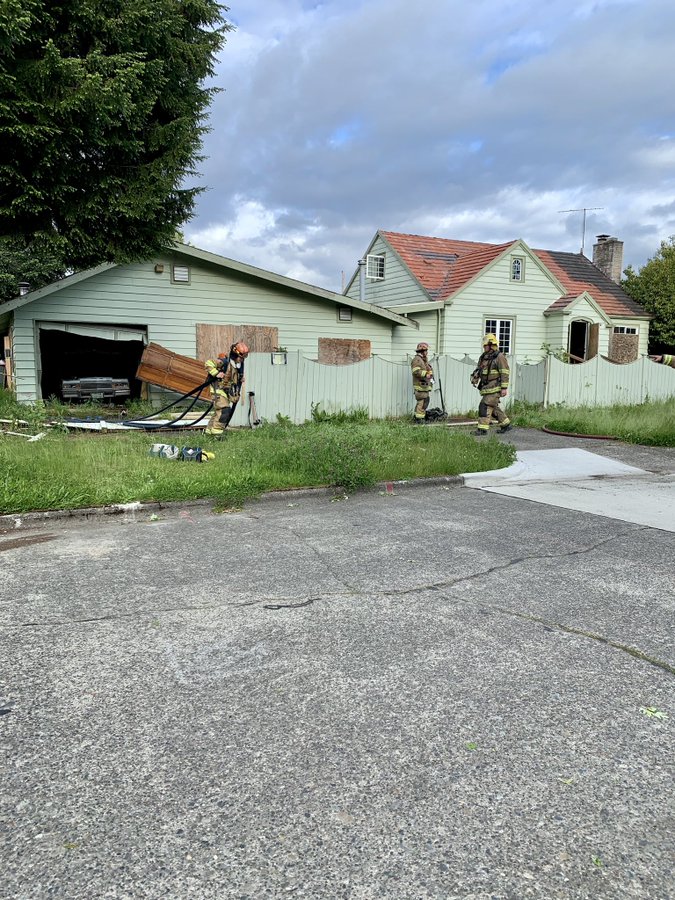 Fire was reported as having originated in the garage and was quickly knocked down.  It has been released if accidental, arson or another cause.
The following afternoon (Saturday, May 23, 2020), firefighters were dispatched to a fire inside a fenced area in the 2500 block of Jefferson Avenue in Tacoma around 1330 hours PT.  Fire again was knocked down quickly.
This was ruled arson and Tacoma Police arrested and booked a 56-year old male.  He has been charged with Arson in the 2nd Degree.  No injuries were reported.
(c) 2020 NW Fire Blog – Updated 5/23/2020 1450 PT