A massive fire broke out in the 200 block of Jefferson Street (between Taylor Street and Jones Street) and more commonly known by locals as Fisherman's Terminal in San Francisco, California.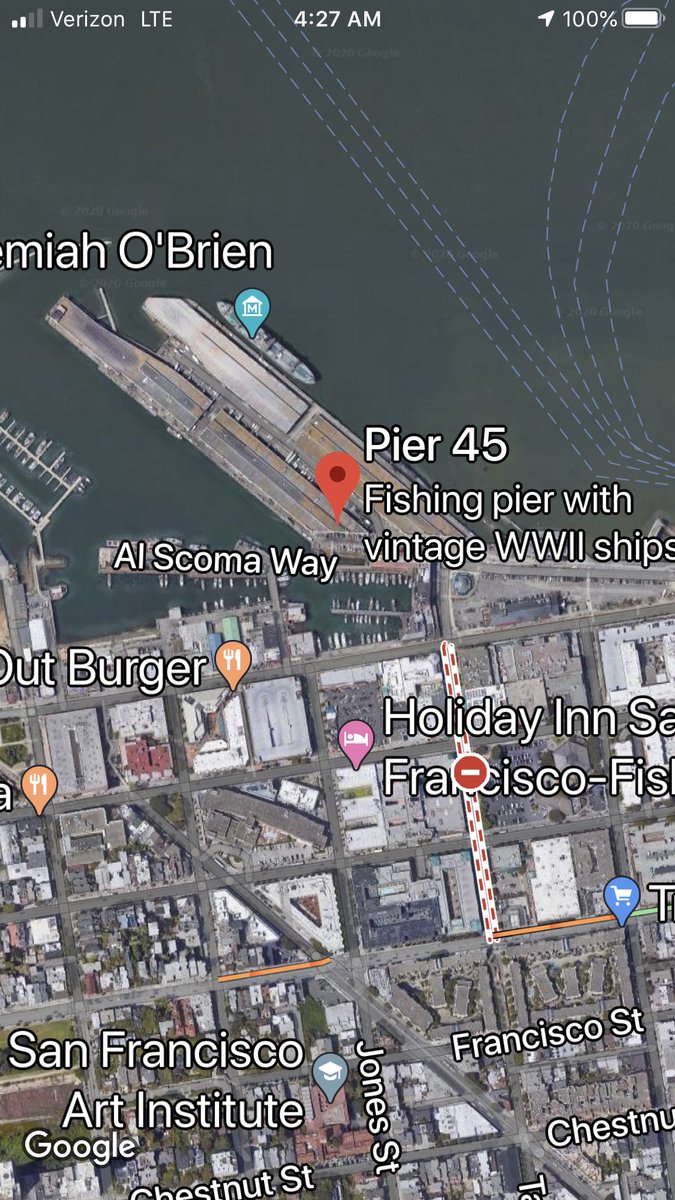 The fire occured on Saturday, May 23, 2020, just before 0400 hours PT.
Fire would quickly spread and cause an alarm in itself.
The IC requested a 4th alarm  which the Fire Dispatch Center would send up to  a total of 150 firefighters, fire boats and additional equipment. Fire conditions were rapidly deteriorating.
Eyewitness accounts of the scene unfolded reported the beginning, during and aftermath of the fire.  Some reported seeing a thick plume of heavy smoke high in in the sky over San Francisco's waterfront, after it appeared it was burning on the underside of the pier and immediatly spreading across the wooden planked platform towards multiple fish and crab processing businesses.
An undeniable and iconic image of the very large World War II historic USS Jeremiah O'Brien ship could be seen in multiple fire images.  Firefighters worked tirelessly under dangerous conditions to save other businesses and the ship itself.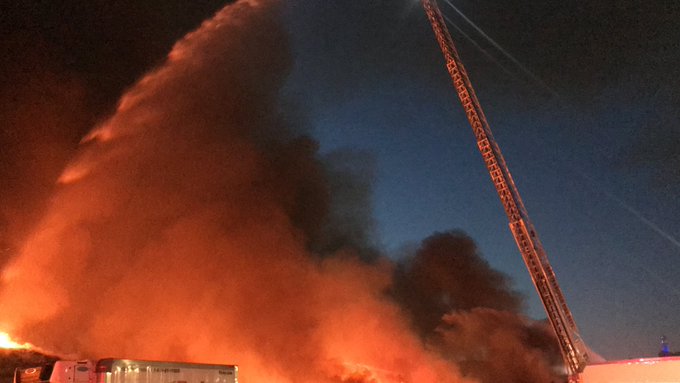 The preliminary cause of the fire is unknown. It is currently under investigation by the Fie Department.    One-quarter of the wharf has been destroyed.
One firefighter was injured.  They are said they are going to be okay.  No injuries to citizens were reported.
All Photo Images. Credit | San Francisco Firefighters Local 798
(c) 2020 NW Fire Blog – Updated 5/23/2020 1430 PT