CHATSWORTH, Calif. | A brush fire broke out in the 21900 block of Bella Vista Place on Thanksgiving Day, November 26th.
The fire is approximately 1/4 acre in Ybarra Canyon near the Browns Canyon Motorway at the end of the dumping ground.
The incident is named the YBARRA FIRE.
Winds have been reportedly reached 15 miles-per-hour.
Units responded were Copters 15, 16 and QB1 and 2 due to water supply issues and access for ground resources.
At last of reporting, Engine 75 had water on the fire with Engine 75 and additional resources headed up the Browns Canyon advising they could handle. Others were canceled.
Though we are unsure what caused this brush fire, here is a reminder for those on how to be Fire Smart., courtesy of the National Weather Service Los Angeles.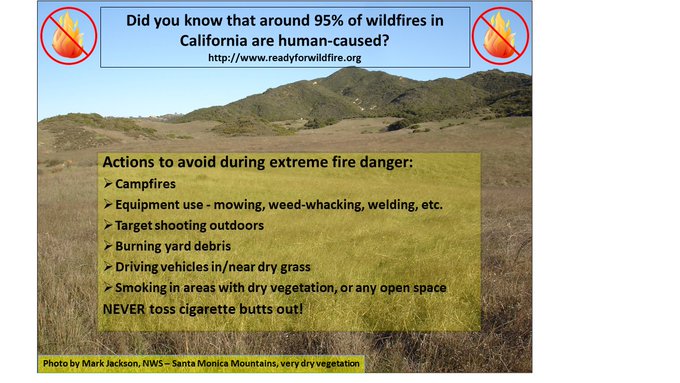 (c) 2020 NW Fire Blog – Updated 11/25/2020 1510 PT