SEATTLE, WASHINGTON | January 24, 2021 0016 hours PT
42ND COMMAND
Firefighters were dispatched to the first "Fire in Building" call on Saturday, January 23, 2021, at 2026 hours PT to the 700 block of NE 42nd Street in Seattle.
This is another vacant building inside the City, that appears to be in great disrepair. Firefighters had difficulty accessing different areas during interior fire operations. Dispatch stated there was a report of a dweller being on the main floor but after a primary and secondary search, there was nothing found in the entire building.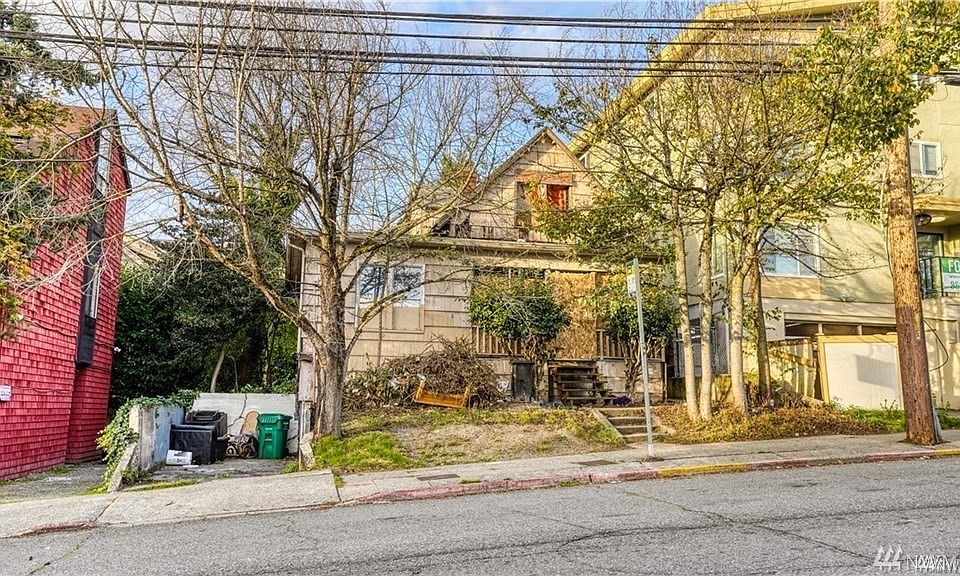 According to Zillow records, this building has been on the market for 151 days with 429 views. It is currently in pre-foreclosure since 2020, and to be auctioned off. It is valued at an estimated value of over 1.8 Million Dollars.
Fire units and assets were dispatched at 2222 hours PT includes A5 AIR10 B2 B6 DEP1 E16 E17 E22 E31 E38 L10 L8 L9 M17 M44 MAR5 REHAB1 SAFT2 STAF10 E5 E21 E10.
The fire was knocked down at 2243 hours PT. The Discovery of a large hole on the main floor was reported by interior operations and Command broadcasted the message for all those on the fire ground to be cautious while operating.
Division 2 was established for those working on the second floor of the residence. The fire appeared to be extended to the roof's eaves but firefighters were able to quickly put it out at 2327 hours PT.
At 2255 hours, crews were forced to dig out hotspots on the second floor in the ceiling.
Firefighters were still picking up hose lines at 0012 on Sunday morning.
As Seattle Fire crews were working this fire, another "Fire in Building" call came in at 2305 hours PT.
AURORA COMMAND
While some units were returning back in service, a few others were re-dispatched to this incident and original resources continued operating.
This second fire incident is located in the 13700 block of Aurora Avenue North.
Units dispatched to this second fire were A25, AIR 240-260, B4, B5, E18, E20, E25, E39, E9, L5, L6, M31, R1. E30, Safety 2, Deputy 1, Staff 10, A14, M44 and L10.
First-due units arrived at 2316 hours PT and reported visible flames from the rear of the 30 x 50 wood-frame structure. A hose line was immediately laid. With what Seattle Fire does best on their egress tactics, the fire crews successfully produced a tap fire at 2328 hours PT.
A primary and secondary search of the whole building produced no results.
According to Realtor.com, this is listed as a 0.3-acre lot with a single-family residence that was built in 1947. It is currently off the market and valued between $975,000 (Redfin) and $1 Million-plus (Zillow). The business this is showing occupying this property is the All Season Window Tint (Facebook, Web), a well-loved and iconic Seattle business.
The cause of both fires are unknown and are being investigated by the Seattle FIU team of Investigators.
Both fires about 6.1 miles by car from each other and taking approximately less than 10 minutes of reaching each destination of one another.
No injuries to firefighters or civilians reported.
(c) 2021 NW Fire Blog