Published Thursday, 1/28/2022 2250 PT
January 2022 has brought its share of structure fires to this large city of 219,000-plus residents, a municipality located about 32 miles southwest of Seattle, Washington. Some of these fires are ten-plus in a less-than-a-twenty-four-hour period of time, where firefighters are running from one incident to another or fighting them at the same time, stretching resources and a limited number of available apparatus.
UPDATE | 2300 PT | TPD Detectives have ID'd a suspect in the string of arson fires that occurred between January 25th and 26th in the City. A 42-year old woman was arrested at a home in Tacoma earlier this afternoon. The joint arson investigation was conducted by the City of Tacoma PD and ATF Special Agents who helped solve this challenging case.
# # #
Tacoma Police Department is currently investigating several fires for possible criminal charges. They are asking for the public's help with any tips or information you can provide them, by calling Crime Stoppers at 1-800-222-TIPS.
# # #
We looooove data mining and here is a recap of fires reported in the month of January 2022 for the City of Tacoma, Washington.
0038 PT 1/2/2022 | 4000 block of A Street | Commercial structure fire. Firefighters arrived at the building with smoke showing from the attic area and quickly ensuing a fire attack. The incident caused hot spots. A fire investigator was called to the scene.
0219 PT 1/16/2022 | 4500 block of S Union | House fire. The first arriving engine reported smoke visible from the street. The fire was extinguished and contained to the second floor. No injuries were reported. The cause was under investigation and the preliminary source of the ignition was unknown.
0223 PT 1/26/2022 | 4600 block of N Gove Street | House fire. Smoke and fire reported through the roof. A water supply was established. Fire attack tactics were immediately in effect. A crew was assigned rooftop operations, where an aerial ladder established their master stream to the attic from the gable-end of the roof. The fire was out and a Fire Investigator was requested to the fire ground. No injuries were reported.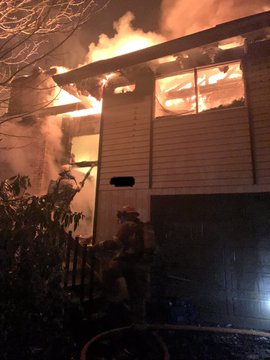 0322 PT 1/27/2022 | 3700 block of Cheyenne Street | Detached garage fire in an alleyway. Two hose lines pulled and the fire was attacked. The fire was quickly knocked down.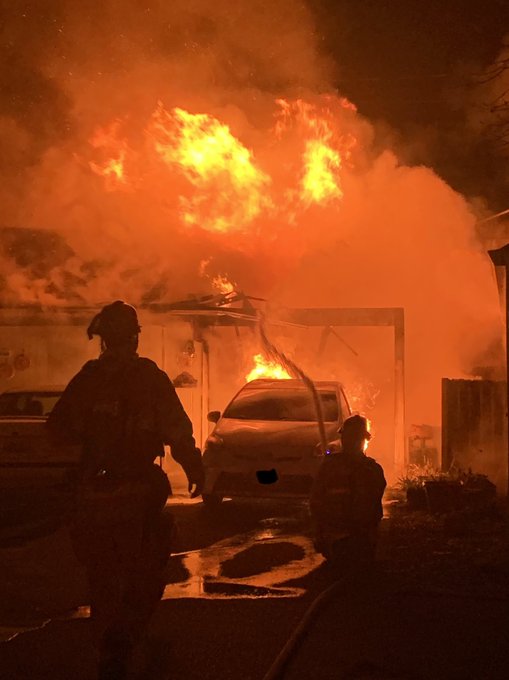 0617 PT 1/23/2022 | Ruston residential fire | 3-story home fire with an immediate defensive fire attack. An aerial ladder master stream was deployed over the third floor and firefighters were on the ground spraying water on the exterior to cool the propane tanks.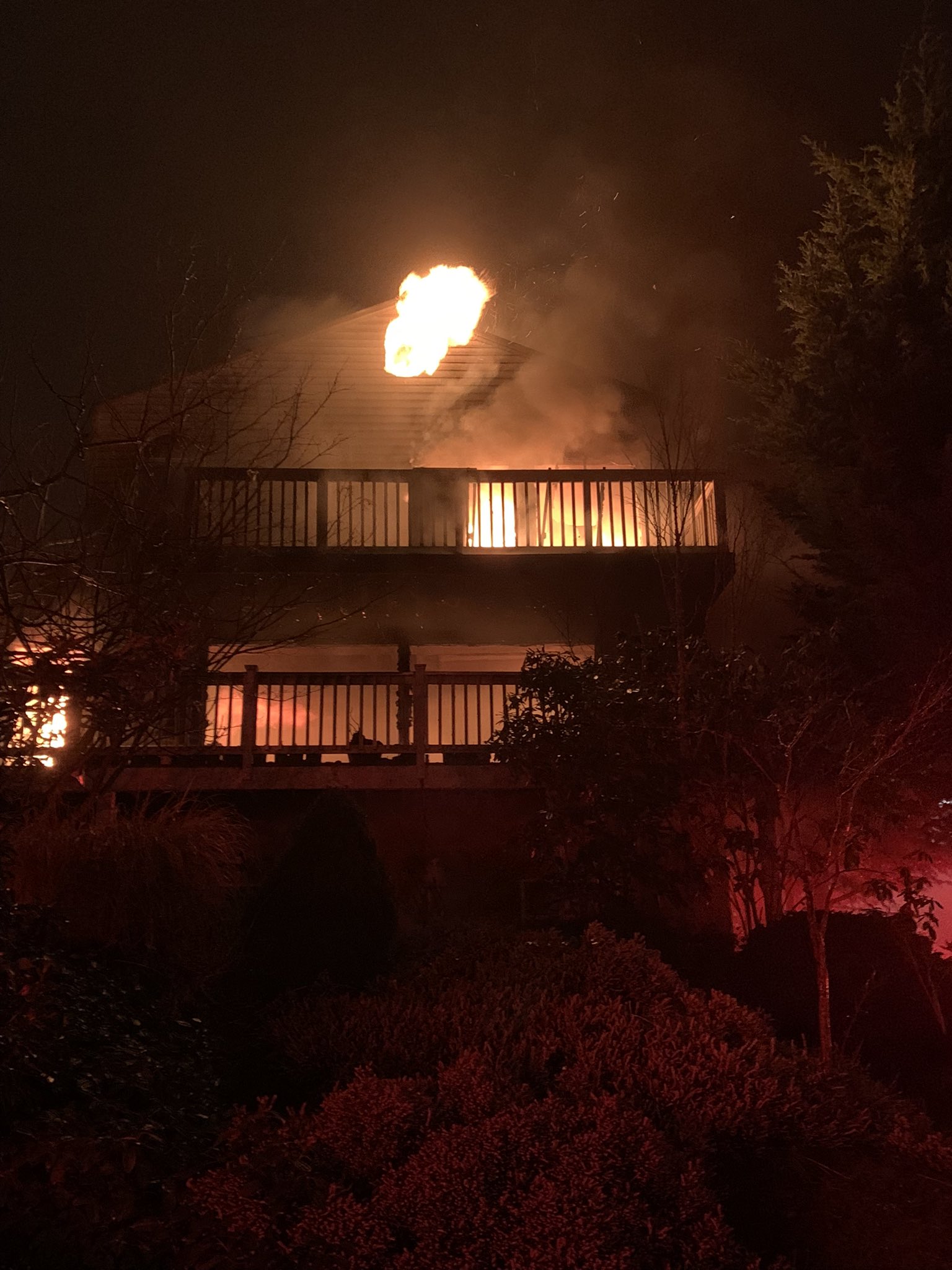 0736 PT 1/10/2022 | 1000 block of N Pearl | Commercial structures. Firefighters arrived at the building and reported tires on the exterior of the building were burning. Additional units were requested through Command. Water was put on the roof and helped cool it down. A medic crew breached the door and went inside the building and reported heavy smoke and that the interior side of the doors to the exterior cooled down significantly during the incident. Fire crews successfully stopped the extension into the exposure building and saved the structure.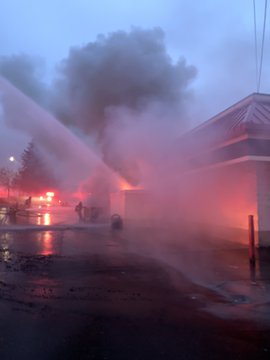 0807 PT 1/25/2022 | 1100 block of Division Lane | 2010 closed old Gault Middle School which has been boarded mysteriously had smoke showing from a second-story window. Water supply was immediately established as crews had to force entry into the building. A small fire was found on the first floor and put out. No occupants were found inside the building after search units went inside to locate any possible victims or occupants.
0923 PT 1/8/2022 | 1000 block of S 15th Street | Structure fire. Boarded up building. Smoke was coming from the structure and crews had to force entry inside for investigation. A water supply was established and had to be stretched across MLK Street forcing the closure of the busy roadway. No cause was known after it had been put out. No injuries were reported.
0930 PT 1/27/2022 | 1800 block of S 36th Street | Smoke report. Jenny Reed Elementary School. Crews investigated. No fire was found in classrooms. All students and staff were safely evacuated. Cause due to a faulty air handling unit. Power was disconnected and found no fire in the equipment. All students and staff returned back to class. No injuries were reported.
1210 PT 1/18/2022 | 2600 block of Westridge | Commercial fire. Firefighters were able to contain the fire to one unit. The fire was put out quickly.
1325 PT 1/17/2022 | 7200 block of Puget Sound Ave | House Fire. The first due engine reported smoke from the roadway. Quick egress actions were able to extinguish the fire. No injuries were reported and the cause of the fire was unknown. It was under investigation.
1930 PT 1/27/2022 | 500 block of Broadway | Commercial structure fire. Appears started in the chimney stack. 1st arriving units: visible flames from the roof of the building. An immediate fire attack ensued. Fire contained to the point-of-origin, which appears to be an HVAC unit. No extensions. No injuries.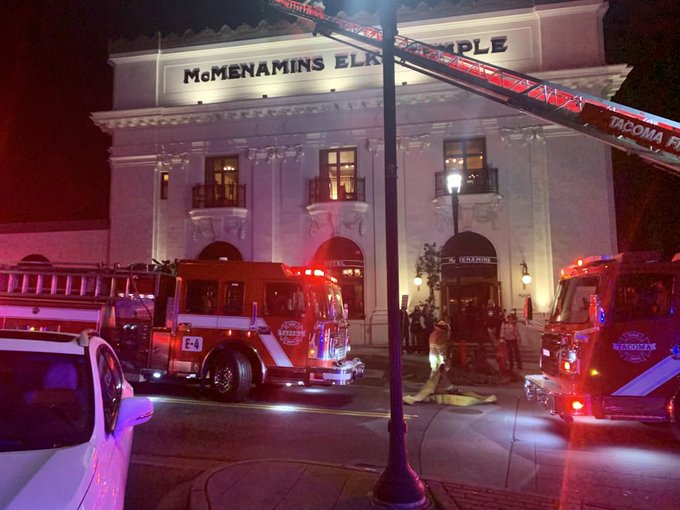 1944 PT 1/23/2022 | 5600 block of S Fawcett Street | House fire. Water was placed on the exterior of the structure, knocking the fire. SAR crews found no one inside. No injuries were reported.
2054 PT 1/8/2022 | 1000 block of S 88th Street | Vehicle fire. Fire of a trailer behind a home. Firefighters arrived to a fully engulfed fire prompting crews to pull several hose lines to the back of the structure for a fire attack. Structure protection was in effect to stop the spread of the fire to nearby buildings.
2156 PT 1/22/2022 | 700 block of E 25th | Commercial structure fire. Warehouse. Smoke was visible from several floors upon arrival and the crew forced their way inside the structure to investigate. An additional crew went up to the upper floors where flames were reported visible inside the wall. The fire was quickly put out and a fire investigator was requested by Command. There were no injuries were reported.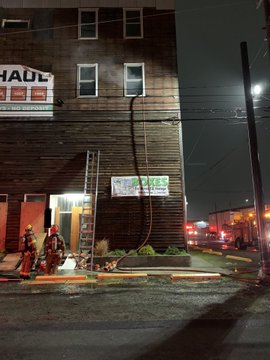 2321 PT 1/25/2022 | 5000 block of N Pearl Street | 3 story-apartment building. Smoke is seen from a third-floor window. The RP states there was a fire in the hallway. Residents had evacuated from the building. A water supply was established on Pearl, which had both directions of the streets closed. The fire was knocked down in the hallway and no extensions were made to the roof. No vertical vent was cut into the roof was needed. Primary searches of the building were found to have no occupants inside.
Photo Credits | Tacoma FD
(c) 2022 NW Fire Blog