UPDATE 1 – APRIL 24, 2017
Incident Summary | The Bandera Fire was reported on Monday morning at 1024 Hours MST today is located approximately 18 miles SW of Grants, New Mexico in the NW corner of El Malpais National Monument, near County Raod 42 and NPS 200 Road.
The fire started on private property and moved on to National Park Service land.  Firefighters responded and found 5 acres burned. At 1250 hours, firefighters radioed in that they were having difficulty with high gusty winds (10-12 mph).  The area now is under a Red Flag Warning and High Wind Advisory.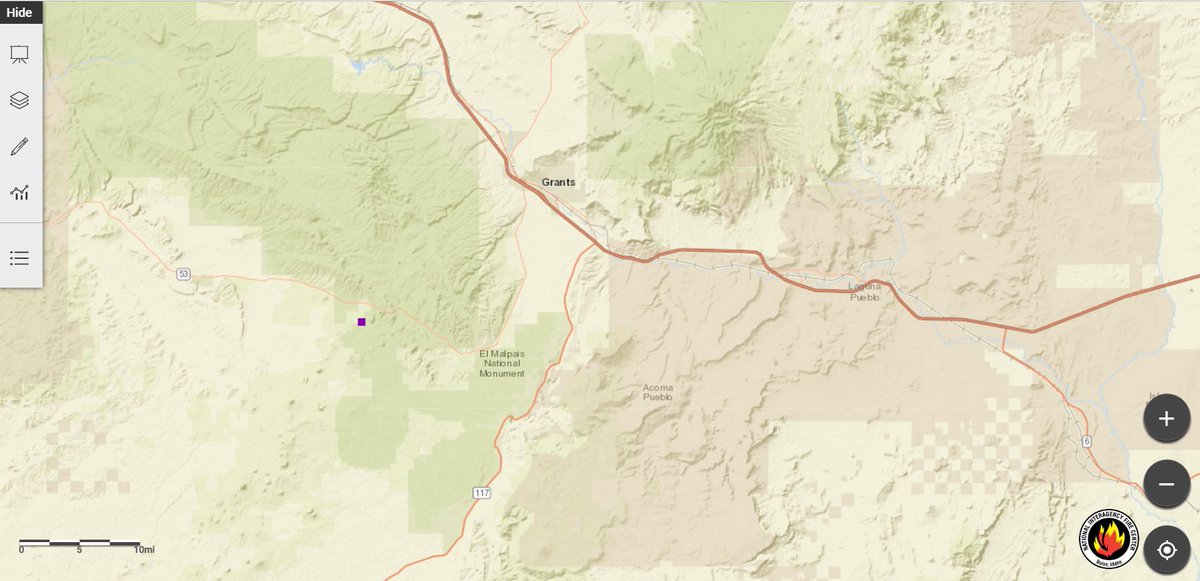 Resources |  NPS and the USDA Forest Service firefighters, including the Mt. Taylor Hotshots are on scene, with a total of 4 engines.  Mt. Taylor & Zuni Interagency Hotshot Crews. Crews from the BLM and BIA have been requested and a Type 3 team has been ordered for logistical support. 5 wildland fire engines have been ordered, along with a Type 3 helicopter for use in air operations.
Incident Cooperators | Bureau of Indian Affairs (BIA), Bureau of Land Management (BLM), National Park Service (NPS), USDA Forest Service (USFS) and the Cibola County Sheriff's Office (CCSO).
Acreage | 50 acres.
Evacuations | Know what to during an evacuation and how you can prepare for wildfires.  Learn here –> http://bit.ly/RSGNM .   – 2 homes currently being threatened –
Social Media | #BanderaFire #NmWildfires2017
(c) 2017 The NW Fire Blog