INCIDENT SUMMARY
Location
The fire is located 6 miles NW of Ventura [Ventura County], North of Hwy 101 and West of Hwy 33 in SRA. It is burning along Rincon [San Diego County], the Northern part of the City of Ventura, California.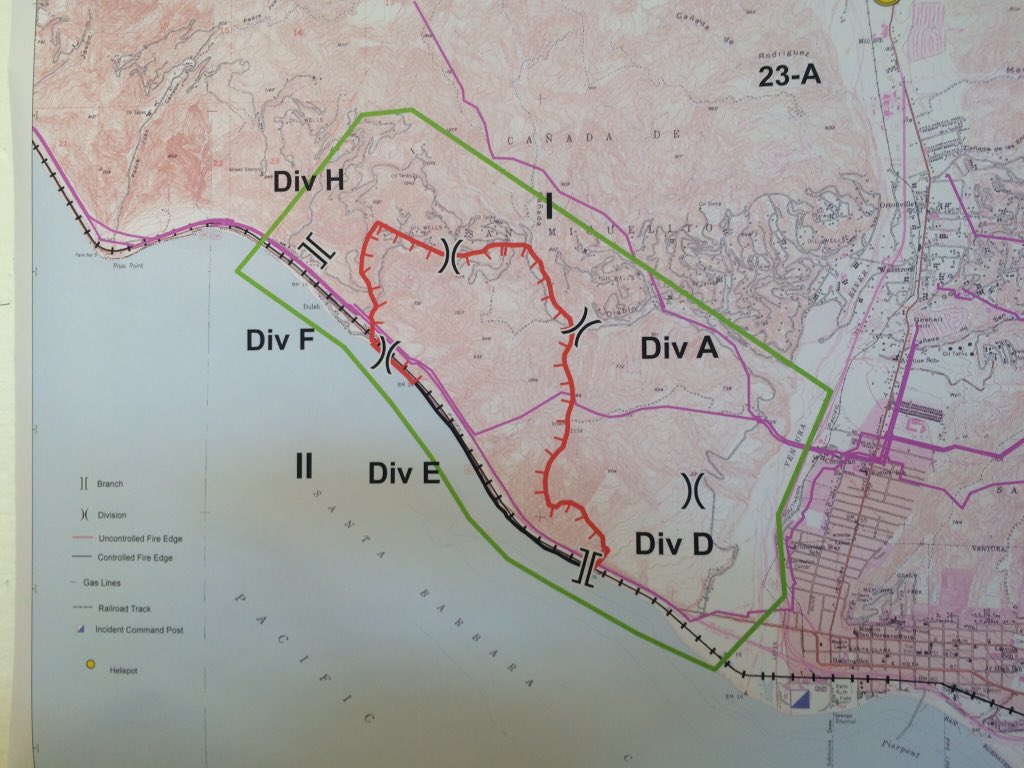 Date and Time of Origination
The fire started on Christmas Day around 2242 Hours PST.
Incident Command Post [ICP]
The ICP is located at the Ventura County Fairgrounds.  This is also the site for Press releases to the Media.
Containment Status
60% contained. Fire crews are making great progress in mopping up hot spots.
Damage Assessment / Threats
1236 acres have now been scorched. 1 minor ankle injury reported.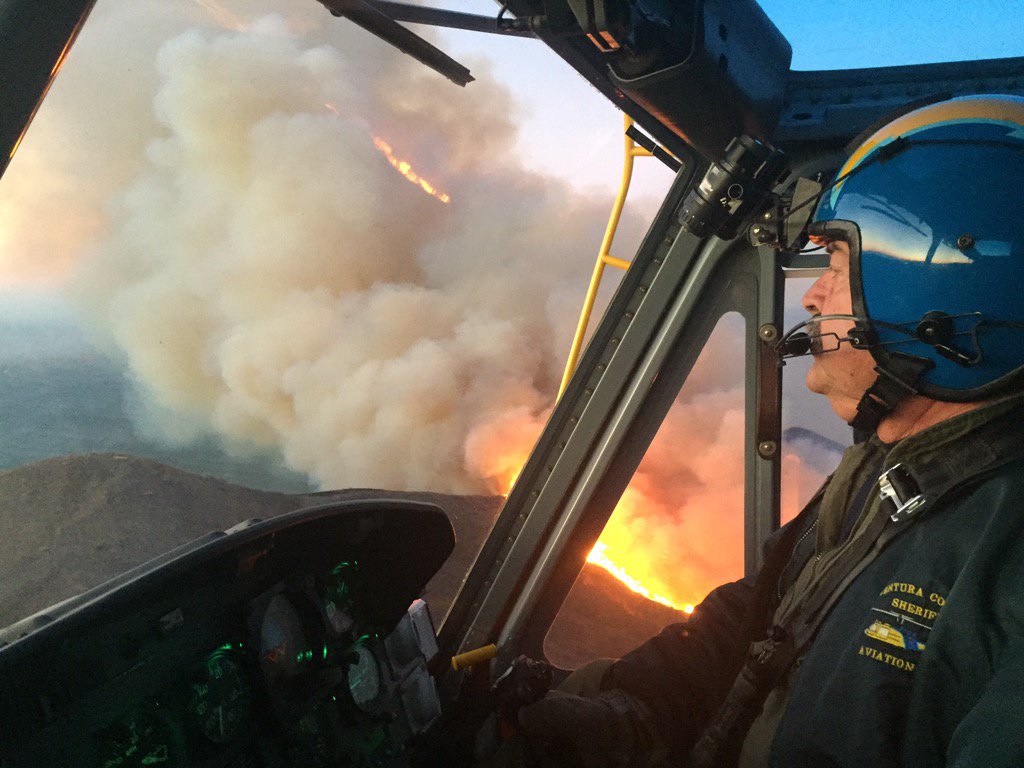 EVACUATIONS
All Evacuation Orders have been listed.
SHELTER
Red Cross
The Red Cross Shelter has been demobilized.
CLOSURES
101 Freeway
The Highway has been opened in both directions.  Fire and Police ask drivers to be cautious as equipment is still working in the area.
Emma Wood Campground
Closed.  Remains closed until further notice.
INCIDENT COOPERATORS
Ventura County Fire Department, CALFire and Ventura County Sheriff's Office working together on this incident.
PUBLIC RESOURCES
Preparedness
For tips on how to get prepared for a Wildfire, visit ReadyforWildfire.org.  For those not affected by this fire, now is a great time to start preparing for one.
SOCIAL MEDIA
Twitter
We will be covering this incident with some limited interruptions as we go in / out of service throughout the day.  We will be posting updates on our Twitter account @nwfireblog so stay tuned for any new info.
Facebook
We will also be providing updates on our Facebook page.  If you have not already "Like"d us yet, please Like our page.
WordPress (you are on our Site now)
You can also receive updates via email once you become a Follower of ours. We'd love to have you on board so that we can provide the newest and freshest updates on Breaking News, Career and Training Opportunities and much more!
 (c) The #NWFireBlog
Note: "We do not lay claims on the photography in this post and is the property of those we have given Photo Credit to." – Ed.