Updated 5/14/2016 1715 PDT
INCIDENT SUMMARY
The #ProctorCreekFire was spotted burning in the heavily loaded fire fuels of logging slash and timber on May 13th.
LOCATION – LAND OWNER
The fire is approximately 5 miles East of Gold Bar in Snohomish County, Washington.
At the base of the of the hillside where the fire is burning is private land.  Local Firefighters were first due with additional State and Federal fire personnel arriving quickly.  The top of the mountain was stated it is 99% DNR land.  All local, State, Federal and other jurisdictions were working in a Unified Command system.
FIRE RESPONSE
WA DNR:
DNR personnel were dispatched at 1611 PDT to the scene where they were faced with a brush fire turned large not contained wildfire.
Incident Cooperators:
Monroe FD
Gold Bar FD
US Forest Service
WA DNR
Snohomish County Fire Dist #26
Snohomish County Fire Dist #7
Snohomish County Fire Dist #3
Aviation:
SNOHawk10 (Snohomish County Sheriff's Office) providing water drops, and acting as aerial lookout for ground fire crews.
CURRENT FIRE STATUS
Acres:
The fire has burned up to 325 acres from its initial report of being spotted at 15 acres.  Due to high winds and dry fuels, this fire increased quickly.
Cause:
The cause is still under investigation and unknown at this time.
Weather Aids Crews:
Rain had been occurring over the County, hitting the fire ground for both the #HotShotFire located near #Oso and this fire #ProctorCreekFire (DNR's designator) and #GoldBarFire since the latter part of the morning.
This has helped crews gain control of the fire bringing it to a 20% containment status.
Resources:
There are still 100 fire personnel assigned to this incident.  No injuries or deaths have been reported.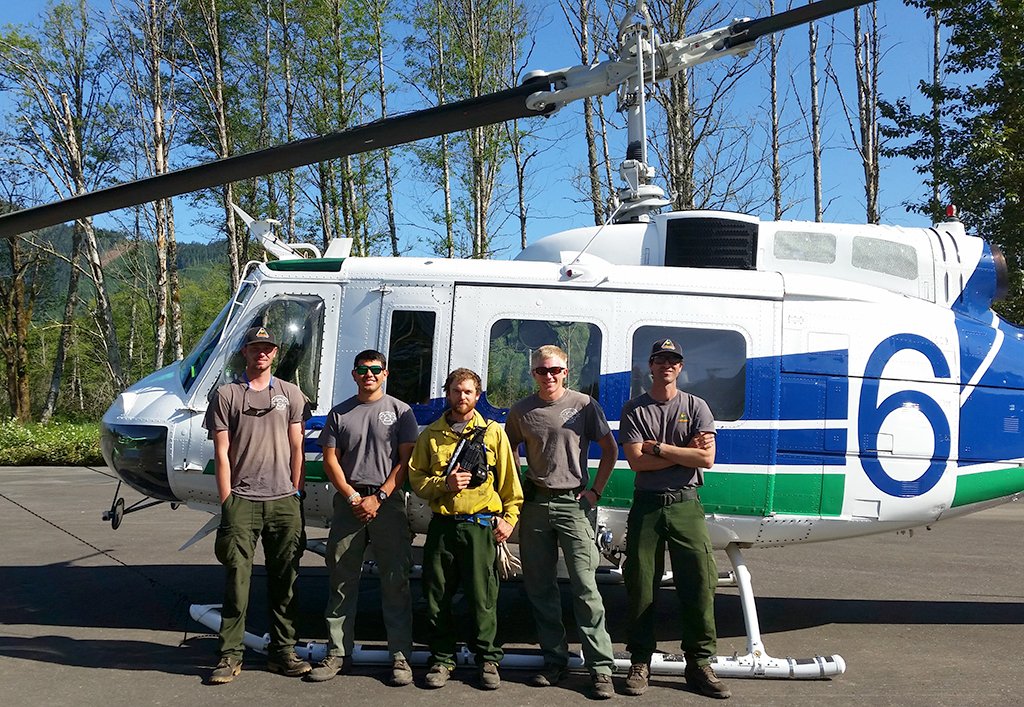 Photo Credit: Snohomish County Sheriffs Office.
SOCIAL MEDIA HASHTAGS – PIO
DNR Reporting
#GoldBarFire
#ProctorCreekFire
Other Media Sources Posting
Our Hashtags Using
#WAWildifres2016
#ProctorCreekFire
#GoldBarFire
PIO – Snohomish Co Fire District #7
Changed over on 5/14/2016 @ 1530 hours.
360-688-3392
(c) 2016 The  #NWFireBlog