Firefighters from the Bellevue (WA) Fire Department were dispatched to a building fire in a multi-family structure on Saturday, February 22, 2020, around 0725 hours this morning.  The incident was located in the 14000 block of Bel-Red Road.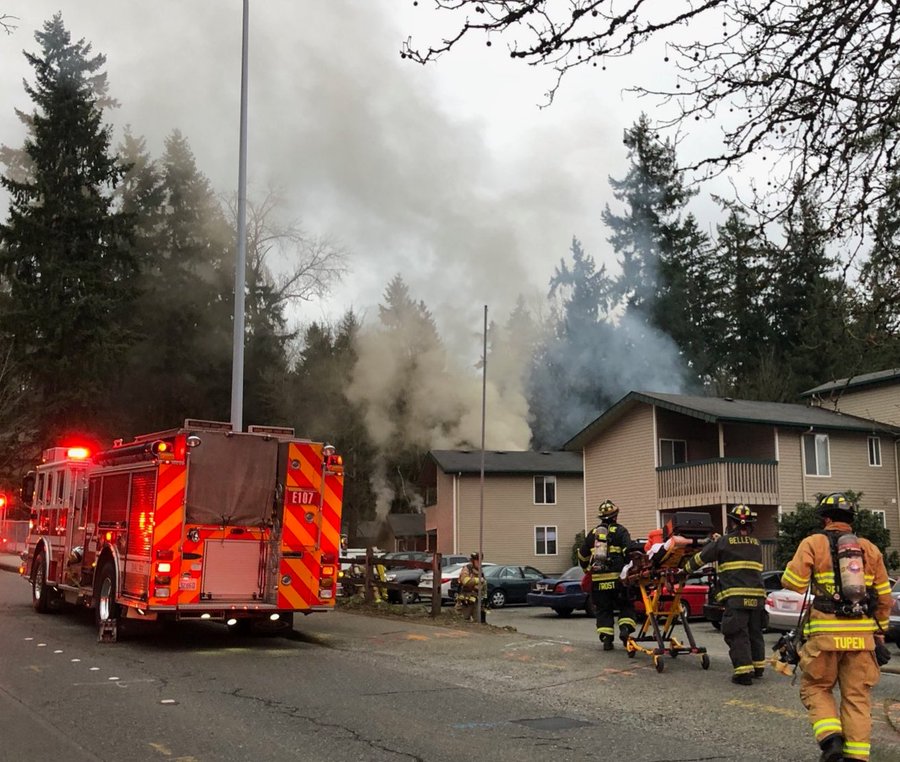 The first due engine (E106) reported units on floors one and two were fully engulfed and all fire operations were going defensive.  E107 and other unknown units were on-scene.
Upon a search of the structure, one fire victim was located and CPR was in progress with Medics and EMTs successfully reviving the male victim and he was transported to a nearby hospital.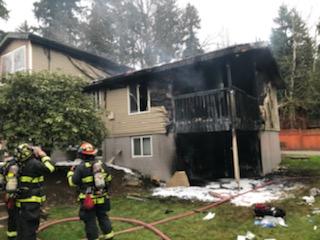 Fire was knocked down quickly and no other victims were found during their primary and secondary searches.
Red Cross was called in for two displaced families.
The cause of the fire has not been released as of this released.
(c) 2020 NW Fire Blog – 2/22/2020 1500 hours PST