UPDATE 3 | 1500 PT | 6/21/2020
A fast-moving brush fire is burning off of Lancaster Road and 245th Street west in Lancaster (Los Angeles County).  This is  just outside of the Angeles National Forest in western Anteleope Valley, California.
Current Status:  Forward progression stopped. 47 acres.  Heavy mop-up, including 1 outbuilding to have been destroyed.
Angeles National Forest has deployed their first alarm resources | Photo Credit: ANF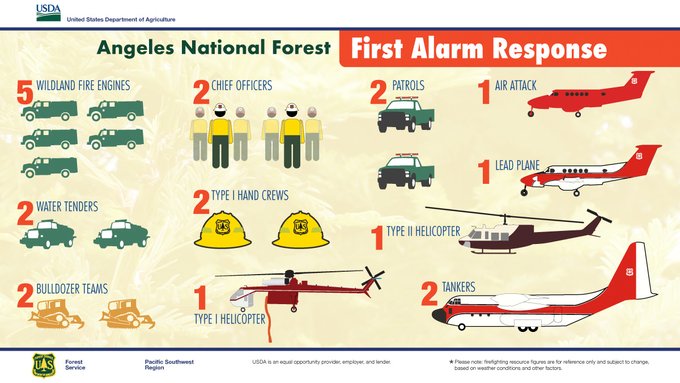 Resources: Copters 10, 12 (LA Co Echo 78/Helitender), 15, 532. Engines 78 (IC), Angeles National Forest Service, E477 (Div Alpha), E315, E84, E136, E135, E212. Water Tenders 130, 180 and 212, Dozer Team 5 and Crew 12.
Incident Cooperators  LA Co FD (E477 as IC), LA Fire Ops,  ANF, LA Co FD PIO, NWS Los Angeles.
Photo Credit | ANF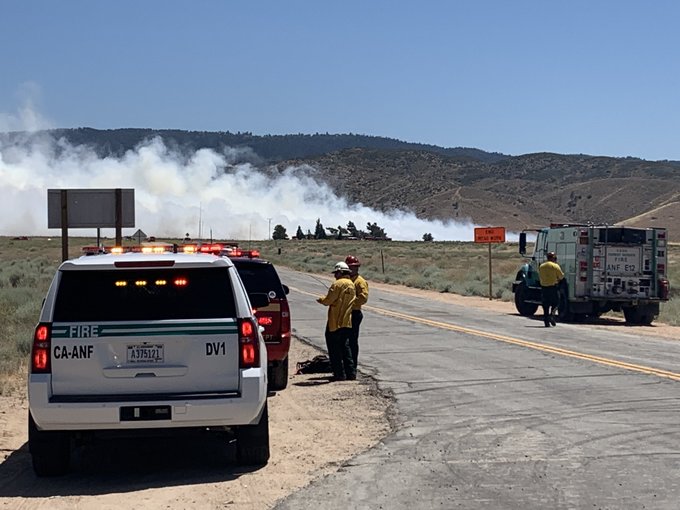 Division Alpha (E477): Water Tender 180.
Division Zulu :  ANF317 was released (1444) and Water Tender 237 was moved from Staging to this division.
Helco:  Copter 12 back on-scene and 15 available. (1446) 532 released. (1500)
Swampers just arrived on-scene  are working to assess fire conditions. (1440)
Staging: 1 water tender (WT237) and 1 engine. (1441)
Incident Cooperators:  LA Co PIO, LA Co Fire Ops, USFS, LA County Firefighters.
(c) 2020 NW Fire Blog