RENTON, WASH. | Firefighters are currently fighting a garage fire attached to a two-story residence in the 2000 block of SE 18th Court in the Rolling Hills neighborhood.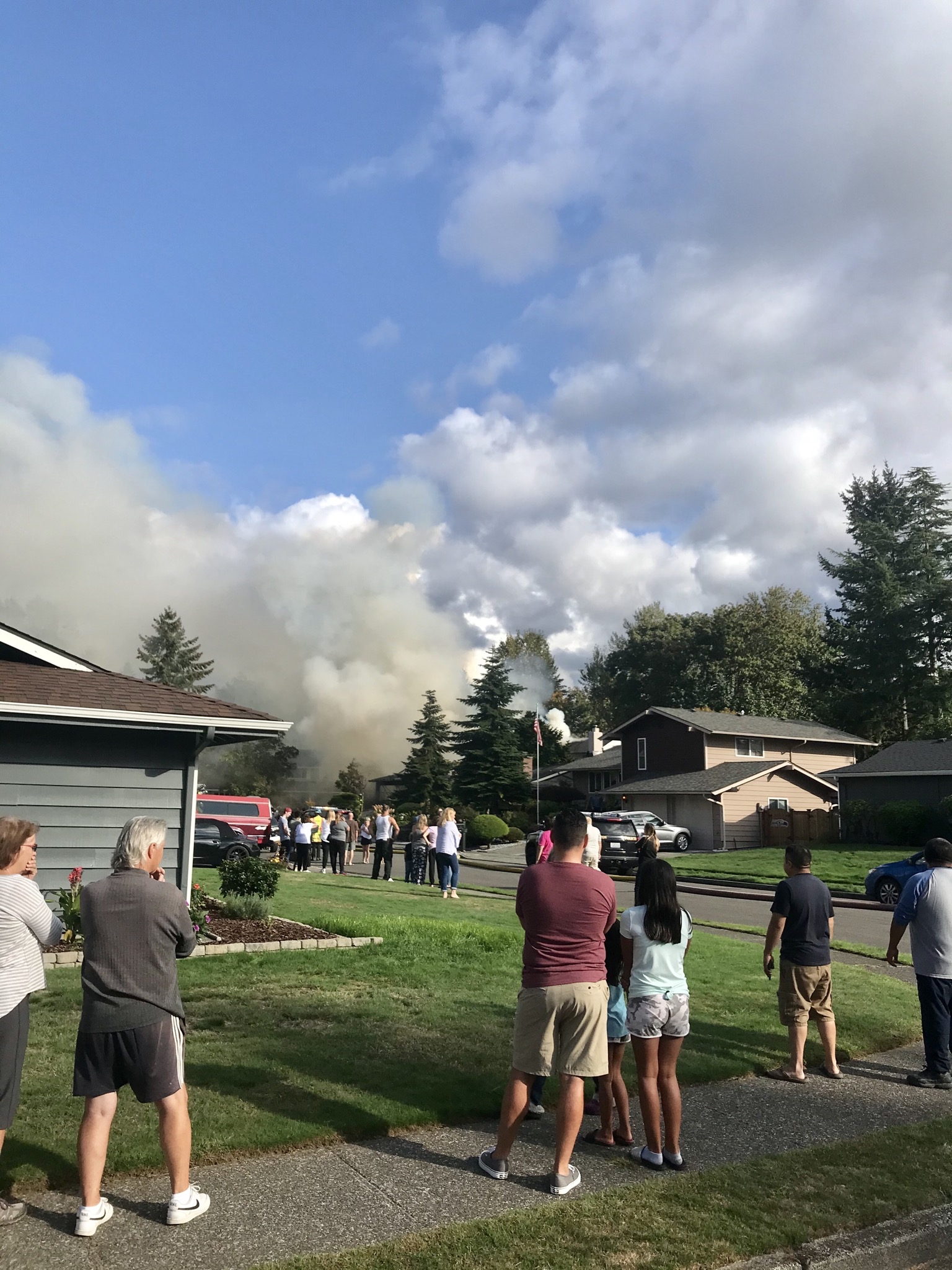 Fire can be seen from those traveling on I-405 near the SR167 interchange and across Boeing airfield.  Battalion 13 reported seeing a thermal column visible from Station 13 at which time requested Dispatch to upgrade the call to a working fire.
First due firefighters reported a fully engulfed two-story residence with an additional brush fire. An initial fire attack ensued with additional incoming engine companies implementing structure protection of nearby homes.
E313 found heavy smoke and fire in the garage and into the attic compromising the roof of the home.  A quick egress by fire crews limited extension to exposure homes and further damage to the fire structure itself.  The garage itself appeared to be completely destroyed.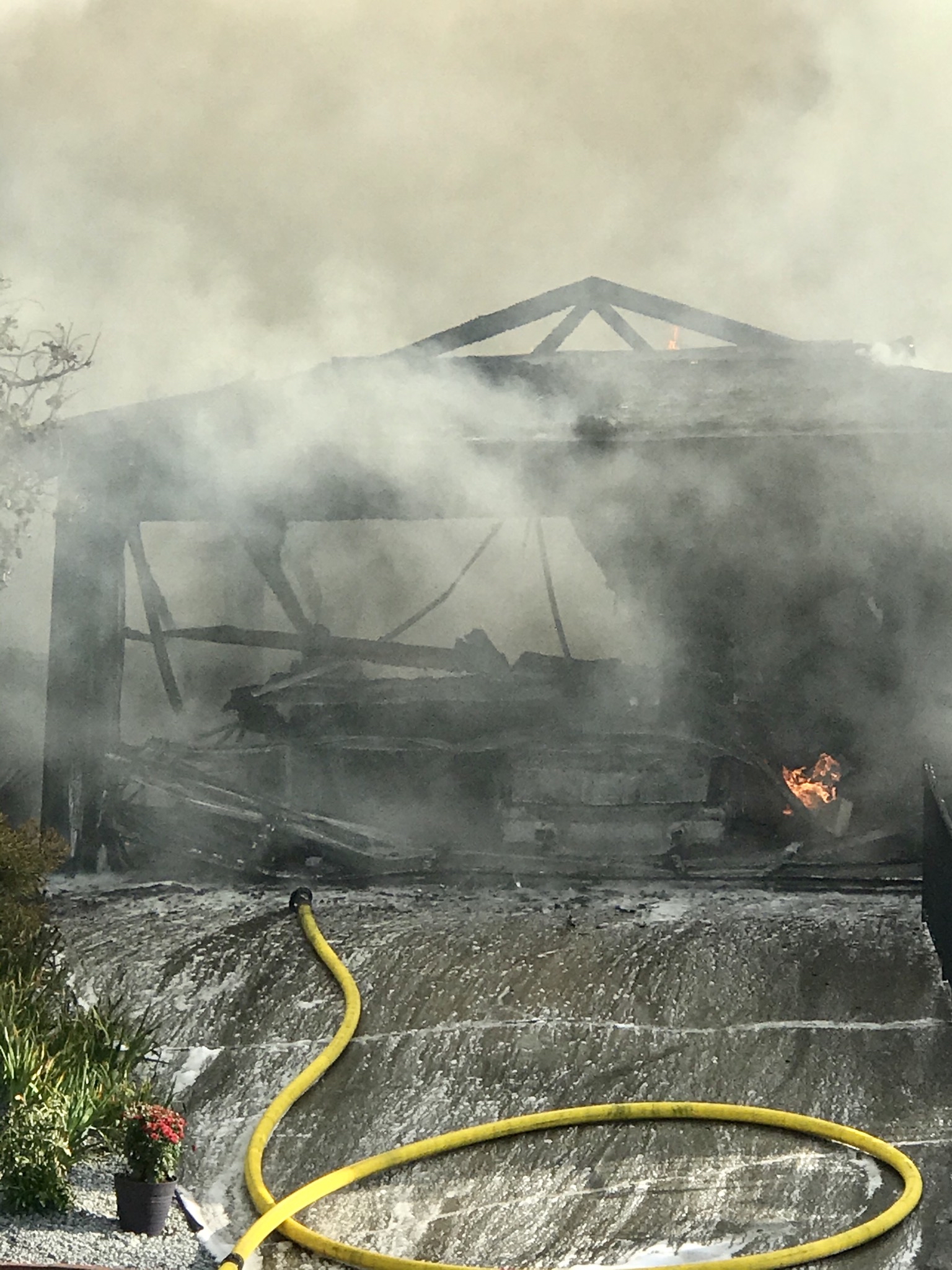 Responding include from Renton RFA, King County Medics and the Zone 3 Fire Rehab units.
The home was unoccupied at the time of the fire.  The cause and damage assessment of the structure is pending a further investigation by the FIU Investigator.
No  injuries occurred to firefighters or other citizens in the area.
PHOTO CREDIT | RENTON FD PIO
(c) 2020 NW Fire Blog – Updated 9/19/2020 1652 PT