A second wildfire broke out in Los Angeles County, California on Wednesday, May 12, 2021, from an unknown cause.
The incident was located in the 15500 block of East Arrow Highway near the Santa Fe Dam and south of the 210 Freeway. The first arriving unit indicate the fire size was approximately one acre just after 1500 hours PT. Fire fuels were said to be medium to heavy brush with light winds. A 1st alarm brush response was en route to the fire line.
Just before 1600 hours, the fire had burned about 10 acres and evacuations for a nearby homeless encampment was initiated. A second alarm brush response requested by the IC.
About 15 minutes later, fire crews were beginning to get a handle on the brush fire by reaching a 5% containment status and the fire holding at 12 acres. However, there still was a potential increase of up to 50 acres.
After 1700 hours, Firefighters were able to place a containment line around almost the whole size of the fire perimeter.
Nearing 1800 hours, the fire had scorched 33 acres and reached a 35% containment status and the forward progression of the fire had been stopped.
Just after 2000 hours, fire crews were still on-scene mopping up. The Irwindale Police Officers and officials were released from the incident.
Incident Cooperators included Irwindale Police Department, Los County Fire Department.
No injuries of civilians or firefighters were reported.
IRWINDALE FIRE HISTORY
In researching the #SantaFeIC hashtag and #Irwindale, it appears this Santa Fe Fire is not the first nor will it be the last fire to hit this area. Here is a timeline of those fire incidents.
3/23/2021 | 1st Alarm Brush fire. Near Riverbed of the 210 freeway at 606 freeway. 1 acre.
7/05/2018 | 2nd Alarm Brush Fire. Santa Fe Dam Rec area. 40 acres, moving north in medium brush. Exposures to Miller brewing. Structure protection of Miller Coors beer and the MTA Gold Line was activated during the incident. Fire was contained to undeveloped areas and fire crews saved many structures. No damage or destruction of any other buildings were reported. No evacuations were in effect during the incident.
Incident cooperators included CHP Baldwin Par, Parks LASD Officers, LA County FD.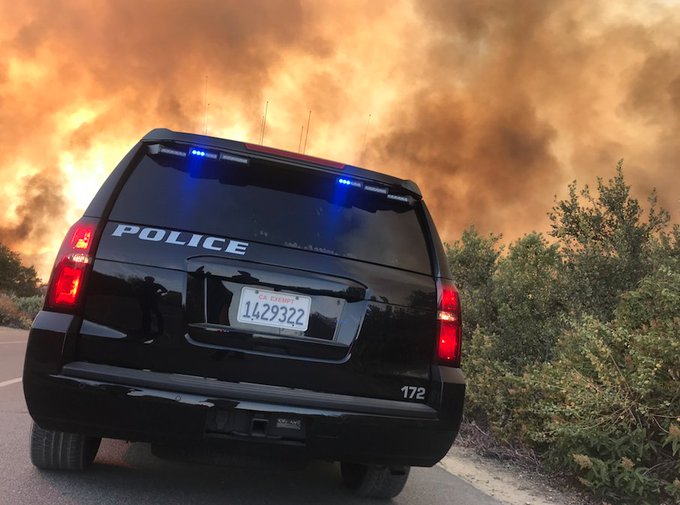 8/07/2014 | Brush Fire. Santa Fe Dam. .5 acres.
(c) 2021 NW Fire Blog