LAKE CASITAS, CALIFORNIA
SIT REP — JUNE 14, 2021 — 1800 HOURS PT
A large wildfire is burning near Lake Casitas area and about six miles west of Ojai in Ventura County. The wildfire started on Monday, June 14th from an unknown cause.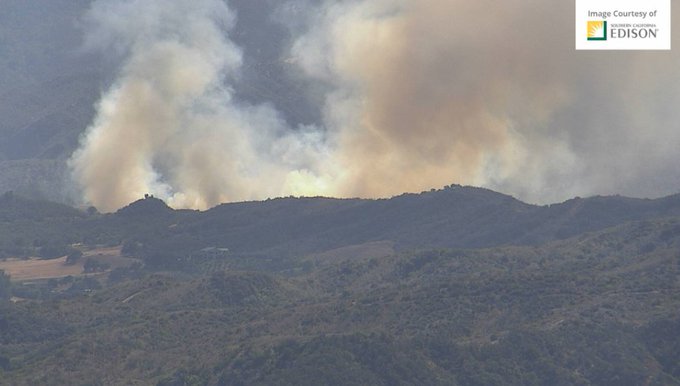 Just before 1600, this afternoon, Los Padres National Forest resources and assets were dispatched through their Communications Center.
They include the following:
BC7
Crews: 1, 528
Division 5
Dozer 3
Engines: 353, 354, 355, 44, 51.
Helicopter 527.
Pat44 Q, Pat 51 F
Water Tender 5
Other incident cooperators include:
Casitas FD
Ventura County Government
VCFD PIO
CSFPD
SBC FD PIO
USFS
Ventura City FD
Ventura Fire Center
Camarillo Fire Center
Humane Society of Ventura County
Fire Management is under Unified Command between Ventura County FD and USFS – Los Padres National Forest.
Evacuations are in effect for the following areas. Fire Officials indicate there are less than 10 homes that are being impacted.
Santa Ana Creek
Copper Canyon area, north of Casitas Pass
Baldwin Road
West of Ranch Road
The Humane Society of Ventura County has an open animal shelter, including livestock. They can be reached at 805-646-6505 or they are located at 402 Bryant Street in Ojai, California.
Structure protection is also in progress and some are in the De La Garrigue Road area.
There has been about 30 acres of light to medium brush fuels consumed.
Road Closure current information:
Hwy 150 closed at the Ventura County line.
Winds are picking up and with it some embers causing spot fires.
(c) 2021 NW Fire Blog