1830 PT | SUNDAY | JUNE 20, 2021
SUMMARY — The CLEVENGER FIRE is burning in the area of Clevenger Canyon, near the community of Ramona (San Diego County) off of Hwy 78 in California.
SIZE UP — 50 acres with slow to moderate rate of spread. Fire is burning on the north side of the highway.
INCIDENT COOPERATORS — CAL FIRE – San Diego and San Diego Fire and Rescue.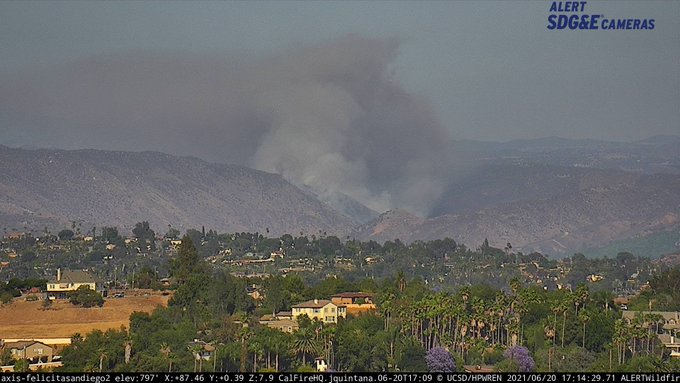 AIR RESOURCES — Four Air tankers working the left flank of the fire and three copters on the right flank.
Aircraft is coming and going from nearby Ramona Air Attack Base. With their quick response, they are getting a good handle on this fire and knocking it down.
CLOSED — Hwy 78 to all traffic.
CAUSE — The cause is currently unknown at this time.
(c) 2021 NW Fire Blog