NEW!
UPDATE 1 — JULY 2, 2021 — FRIDAY
The TIGER FIRE is burning in the Prescott National Forest (USFS) on state trust, USFS and BLM lands, which was ignited by lightning on June 30, 2021 around 1400 hours MST in the Castle Creek Wilderness, which is about 11 miles east of Crown King, Arizona.
It is also just located about 3.5 miles northwest of Black Canyon City and County Officials are encouraging residents to register their phone number for emergency alerts, as fire continues to move towards their community.
Firefighters are faced with steep rugged terrain and are under the leadership of the Central West Zone Type 3 IMT with IC Ryan Barela who assumed command on Friday, July 2nd at 0600 hours this morning.
Fire behavior is active with backing and uphill runs in extremely dry fuels of tall grass and brush due to drought conditions.
There are about 76 total personnel assigned to this incident along with two helicopters.
Total cost-to-date expenses for fire suppression and containment efforts have reached $10,000.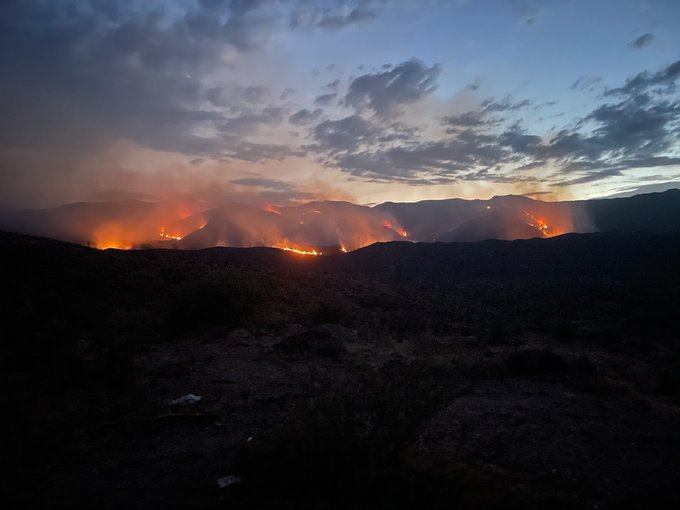 The fire has destroyed 5,500 acres and crews still have a containment status of zero percent.
Incident Cooperators
USFS
Daisy Mtn Fire & Medical
Black Canyon City
Yavapai County EOC
BLM – AZ Fire
Inciweb
SWCC
American Red Cross
Crown King Fire Department
Additional resources are on order.
Public Information
(CODE RED) Alerts from the Yavapai County Emergency Notification System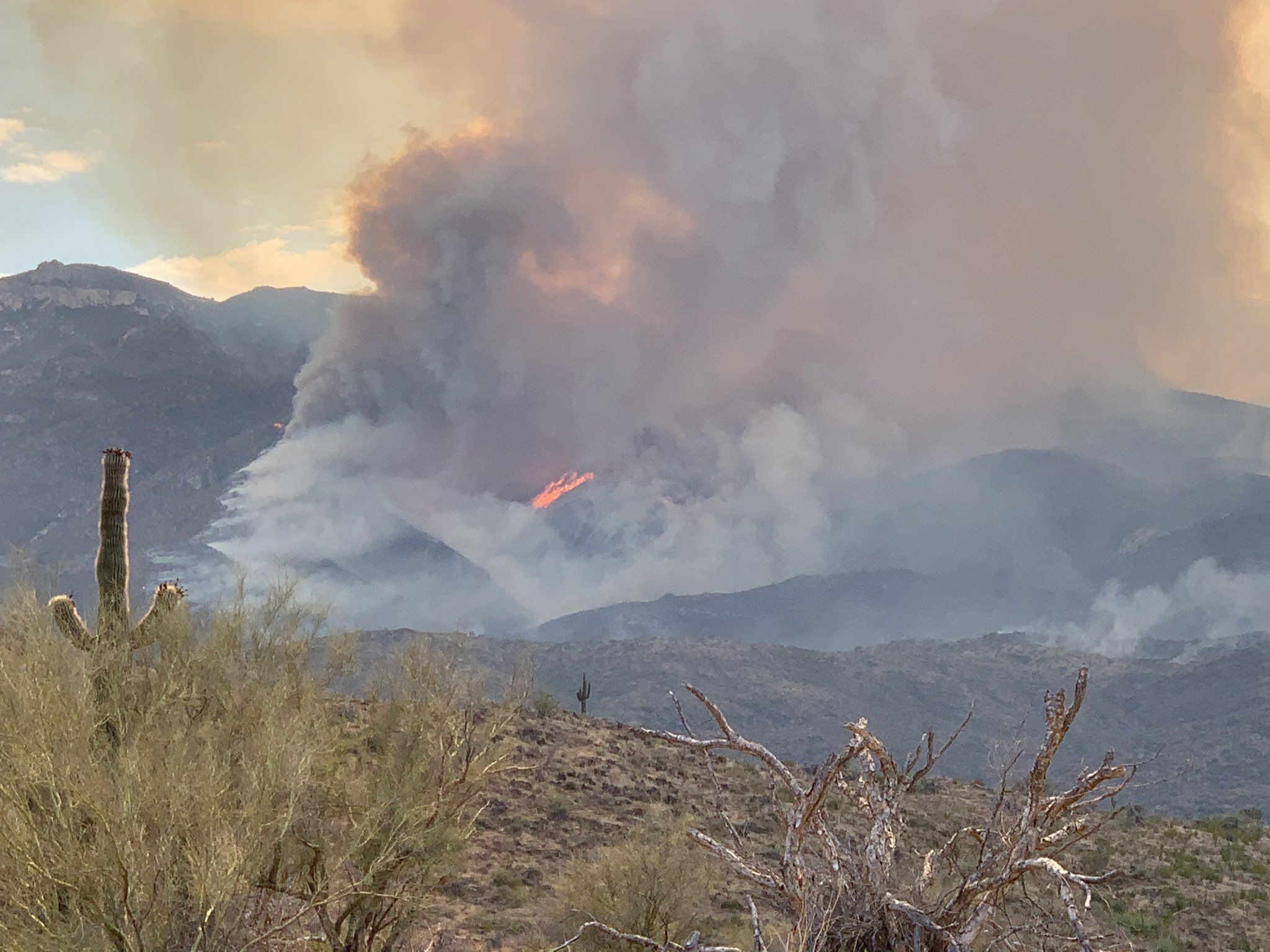 (c) 2021 NW Fire Blog — 1945 MST/PT