CLYDE HILL, Wash. – Bellevue Firefighters were called to a residential structure fire in the 2000 block on 89th Avenue NE in the Clyde Hill area, a City with 3,000 residents and 1,100 households.
The City is contracted with the City of Bellevue Fire Department for all of its fire related services and emergency medical calls within its boundary.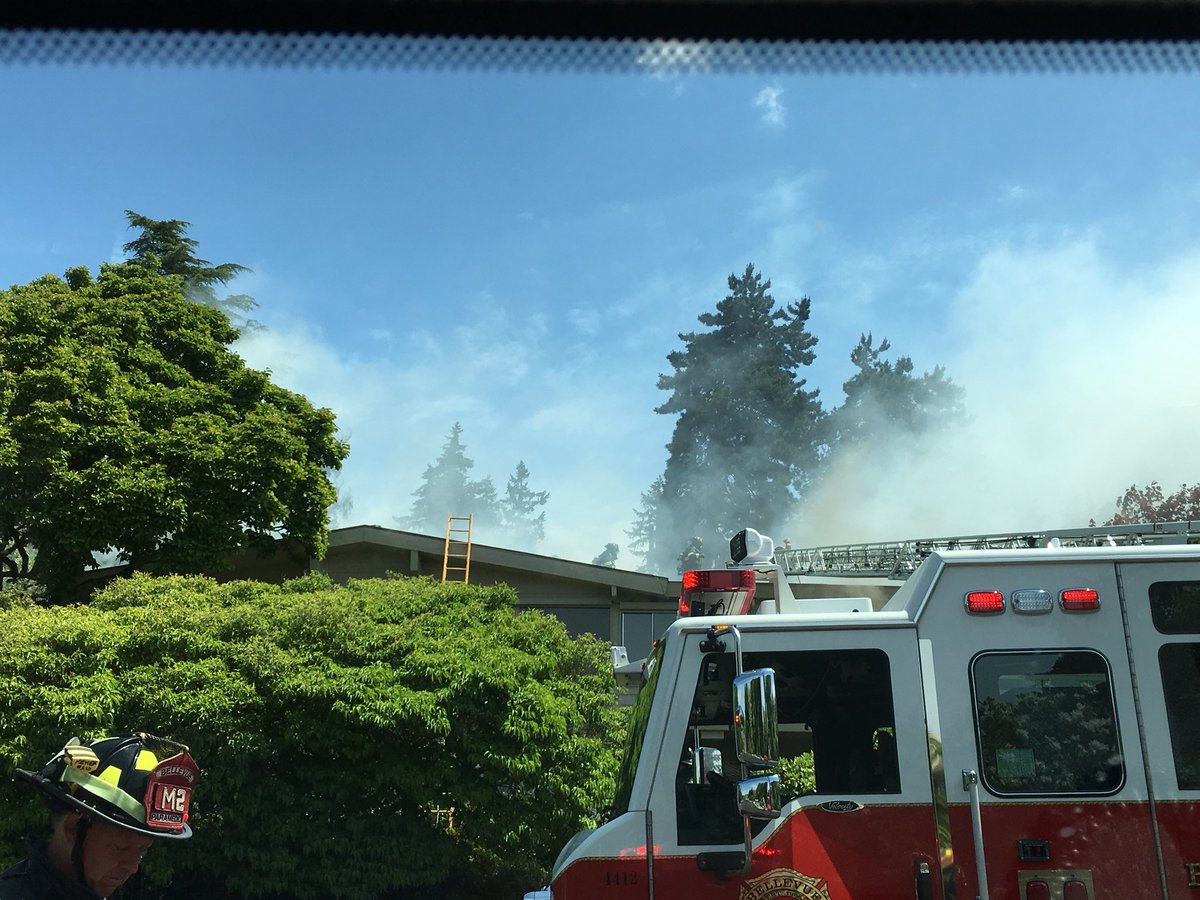 The fire broke out at the home around 1309 hours PDT and was brought under control around 1319 hours PDT.
One occupant inside the structure was able to self-evacuate without any injuries.
The cause of the fire is currently unknown and under investigation by the Bellevue Fire Department.
One Citizen reported seeing a black smoke column from as far as away as Mercer Island from her office window , which is across the water from Clyde Hill.
(c) 2018 NW Fire Blog