AGUA DULCE, Calif. – A wildfire named the Stone Fire broke out on Monday, June 4, 2018, prompting fire assets to be dispatched around 1245 hours PDT.
LOCATION
The fire is located at 35100 Anthony Road x Mint Canyon and the PCT (Pacific Crest Trail)  just north of Agua Dulce in Los Angeles County, California.
COMMAND
The Los Angeles County Fire Department has been released from Unified Command which leaves the US Forest Service with the sole responsibility as the Incident Command (IC).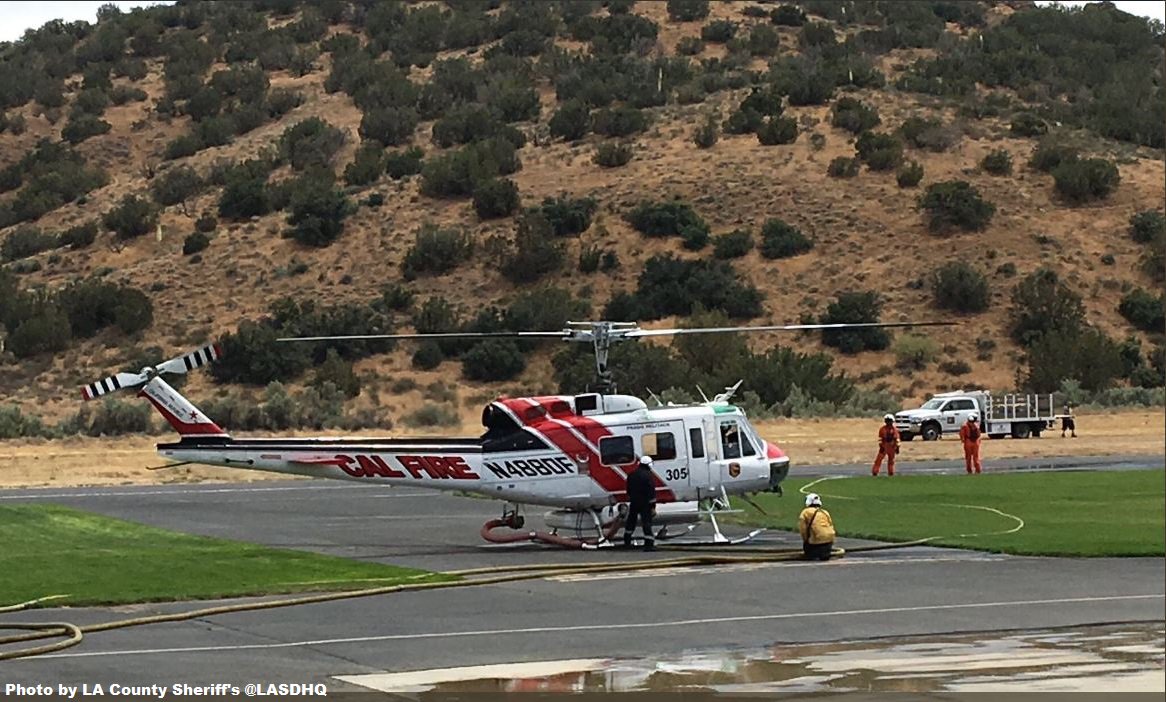 Incident Cooperators originally included LA County FD, LA Sheriff Office (Palmdale), USFS – Angeles National Forest,
RESOURCES
50 USFS firefighters remained assigned to this incident are currently engaged on the fire line.
SIZE
The fire has consumed 1,352 acres of light grass to medium brush but fire crews have reached a new containment status of 97%, almost to a fully contained fire.
CAUSE
Unknown at this time.
FIRE TACTICS
Fire crews that are still on-scene are being tasked with improving containment lines, patrolling the perimeter and providing structure protection, mop-up operations and completing fire suppression repair.
(c) 2018 NW Fire Blog – Updated 2130 hours PDT