Incident Summary | A wildfire burning in the Saddle Mountains which is north / northwest of Mattawa (Grant County), Washington (State).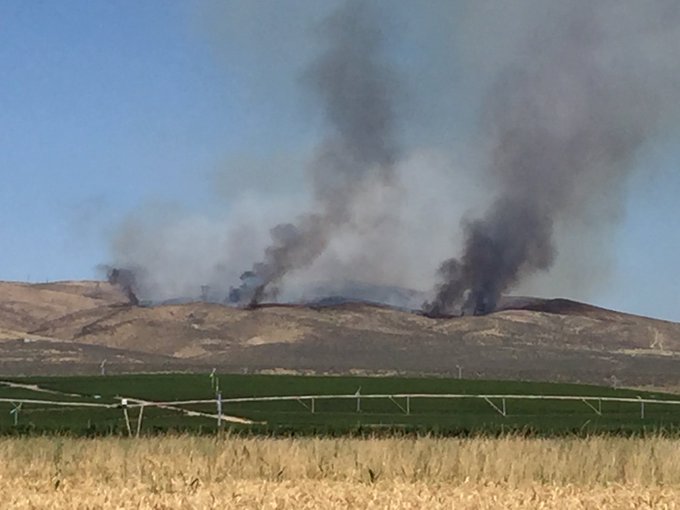 Current Fire Status | At about 1353 hours, the fire had burned 100 acres and was at a 0% containment status.
Evacuations | No evacuation orders are on order at the moment.
About the Saddle Mountains
The Saddle Mountains are an upfolded anticline ridge of basalt in Grant County, which is located in the central portion of Washington State.
The ridge is approximately 2,700 feet in elevation and ends in Othello near the foot of the Drumheller Channels. It continues to the west where it is broken up at the Sentinel Gap, a water gap through which the Columbia River passes before ending in the foothills of the Cascade Mountains.
Social Media | We can be also found covering wildfires via scanner feed on our Twitter channel @nwfireblog . Thank you for reading this post and others.  We encourage you to become a Blog follower and joining our 300-plus readership.  – Ed.
(c) 2019 NW Fire Blog – Updated 7/14/2019 @ 1445 hours PDT