Incident Summary | A second-alarm brush fire is burning in the area of 21000 block of South Mountain Road and off of Balcom Canyon Road, just east of Santa Paula in Ventura County, California.
Fire name is SOUTH INC Fire, formerly the SOUTH FIRE.
Resources | (IC) Ventura County FD.  (Incident Cooperators) Fillmore FD, LA County FD (Firehawk) , CAL FIRE,  CHP Moorpark Division and Ventura County Air Unit.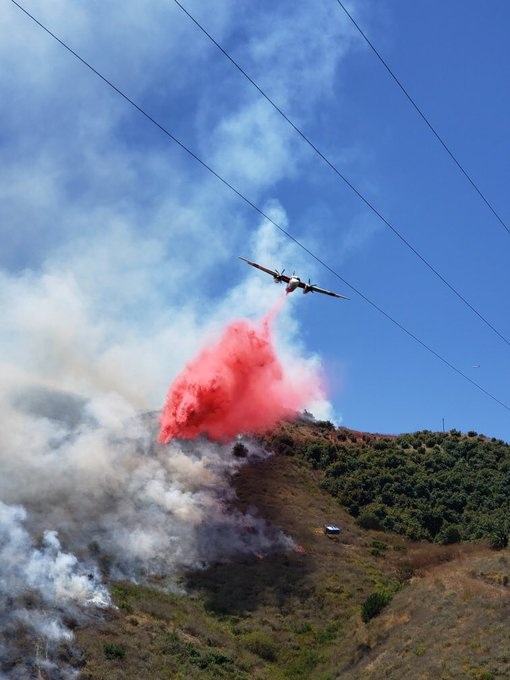 Current Fire Status | CAL FIRE has deployed some of their resources as an Incident Cooperator. (1423 PDT)
Fire has increased to 120 acres. 0% containment.
Right flank is being held with retardant while the left is a high priority for the IC/Fire Manager.
It is moving towards the east in the middle of the slope and still going AWAY from structures.
Social Media | You can also follow us on live coverage for this wildfire on our Twitter page @nwfireblog
(c) 2019 NW Fire Blog – Updated @ 1430 hours PDT on 7/14/2019 (Sunday)