Incident Summary | A wildfire burning in the Saddle Mountains which is north / northwest of Mattawa (Grant County), Washington (State).
Current Fire Status | The fire has scorched up to 2,000 acres. There are multiple air and ground resources on-scene. The Sheriff's Office is reporting the fire only at 1,500 acres.
Resources | Originally fire personnel and assets dispatched at 1238 hours today were:  AA-10F CREW-22 CREW-33 CREW-6201 CREW-74 E-6696 BLM E-672 E-852 FB-205 FB-244 SE-463 SE-539.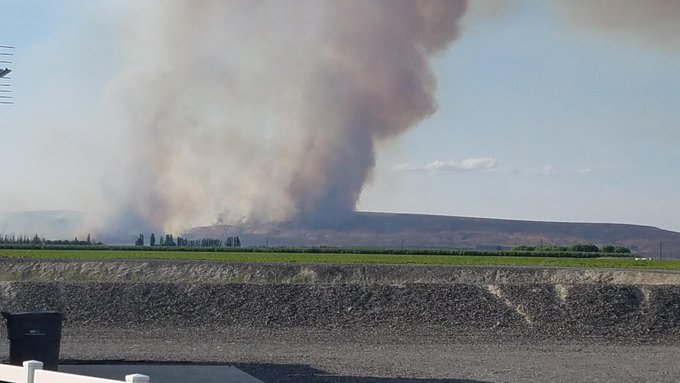 Evacuations | About 1815 hours, evacuation orders given by the Grant County Sheriff's Office for those homes located in the 23000 block of Road "O" SW to Road "E" SW.
Social Media | We can be also found covering wildfires via scanner feed on our Twitter channel @nwfireblog .
Thank you for reading this post and others.  We encourage you to become a Blog follower and joining our 300-plus readership.  – Ed.
(c) 2019 NW Fire Blog – Updated 7/14/2019 @ 1850 PDT