INCIDENT SUMMARY
While American Politics burn up the airwaves, across the world there are bushfires or  wildfires as we call them here in the United States that are destroying everything in its pathway from homes, structures, lands, etc.  Firefighters around the world are coming together as mutual aid to help attempt to stop these fires but severe weather conditions are making these wind-driven firestorms. Record-setting highest heat waves have occurred in the last three days with the hottest day at a 107F !
There are approximately 122 wildfires currently burning at this time. We will work to capture the largest ones and provide them in our future updates.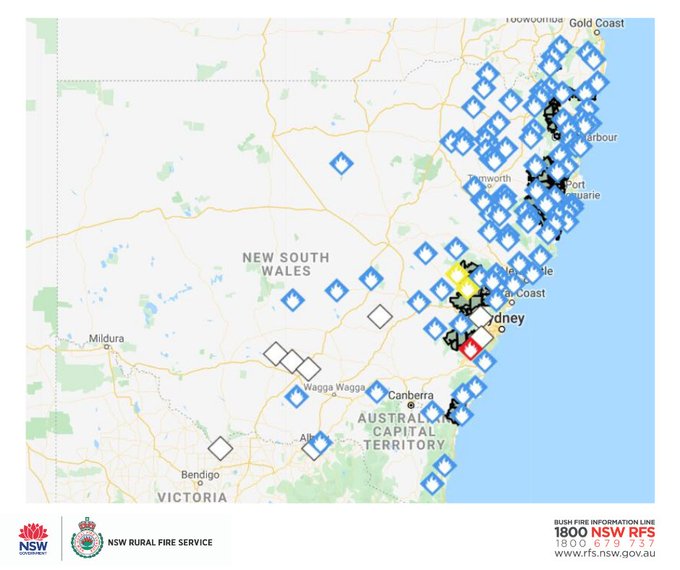 PUBLIC SERVICE ANNOUNCEMENT | FIRE BAN IN EFFECT
A statewide Total Fire Ban is now in effect for December 17 – 21, 2019 due to RED Flag Conditions (extreme hot and dry conditions) across New South Wales.
Some fires have been active since the beginning of November, while a few are being brought under control  and others are considered as out-of-control as we have reported a few listed above.
WILDFIRES
Gosper's Mountain Fire.  Largest fire burning in Australia. Located in the Wollemi National Park area. 449,535 hectares or 1,110,835 acres.  Burning on multiple fronts that has burned south of the Goose River towards the Blue Mountains.  Destroyed a large area known to be seven (7) times the size of Singapore.  Conditions are due to grow worse on Saturday.
Green Waffle Creek Fire.  Located 15 km south west of Warragamba Dam Wall in the Blue Mountains National Park and in the Lake Burragorang area. 176,460 ha or 436,042 ac. Fire is considered to be out-of-control with dangerous fire conditions and erratic fire behavior across the fire ground.
Grose Valley Fire.  Grose Valley in the Blue Mountains. Fire is out-of-control.  2,100 ha or 5,189 acres.  Limited information
LIFE-THREATENING EMERGENCIES, CALL 0-0-0
Structures are currently under direct threat. Structure protection in effect with the aid of heavy equipment and aircraft from above. Burning on multiple fronts close to structures around Balmoral, Thirlmere, Tahmoor and Nattai. The northern flank has crossed to the western side of the Warragamba Gorge near the Mountain Lowry Creek.  Nearby Hume Highway is open but being impacted by lots of smoky conditions.
Evacuations in effect.
Currowan Fire. Burning in the area of Clyde Ridge Road, Currowan, NSW and in the Shoalhaven Council area. This is an out-of-control wildfire. 128,461 ha or 317,434 acres. It is burning between Batemans Bay and Ulladulla and east of Braidwood.
Fire behavior has increased and is wind-driven.  It is said to be also located between Burrill Lake and Morton National Park (north) and Batemans Bay (southern perimeter), as well as in the Bundawang Range and Clyde Mountain (west).
EVACUEES | RESOURCES
https://www.rfs.nsw.gov.au/fire-information/fires-near-me
Residents and visitors are being encouraged by Fire Officials to be aware of their surroundings, to be alert and to evacuate if you see danger.
We ask that you please evacuate your family, pets and yourself.  Your home and its contents can be replaced but you and your family cannot.  Also, if you stay – you are putting the lives of firefighters on the line to save you.- Ed.
SCANNER FEEDS
There are many Australian scanner feeds listed in Broadcastify you can listen to. This is so out-of-the-ordinary to even show up in the Top 20, little alone the Top 10.  If you wish to listen, here are the ones that are available:
Wollondilly RFS – https://www.broadcastify.com/listen/feed/31709
S Australian Emergency Services – https://www.broadcastify.com/listen/feed/2653
NSW RFS – Hawkesbury – https://www.broadcastify.com/listen/feed/31583
Southern Tablelands RFS – https://www.broadcastify.com/listen/feed/1176
Central West Ambulance and Fire – https://www.broadcastify.com/listen/ctid/4339
Blue Mountains RFS – https://www.broadcastify.com/listen/feed/17631
RFS South Coast – https://www.broadcastify.com/listen/feed/24950
NSW RFS – https://www.broadcastify.com/listen/feed/31589
THR0UGH THE EYES OF SOCIAL MEDIA
""The extreme heatwave comes as firefighters in NSW battle to contain around 100 wildfires that have been burning for weeks across the region, blanketing #Sydney in a toxic layer of smoke". — Media
"This brave young girl from Australia was threatened with arrest for protesting inaction over climate change. She holds her sign above her head in defiance." – An eyewitness account of a young girl who has just lost her home and goes to protest at the Prime Minister's home.
"Exceptional heat in #Australia. December 18 set a new national max temperature average record of 41.9°C (107.4°F). Which broke the previous record set the day before by a 1.0°C (1.8°F)." – US Meteorologist
"It's getting worse." – Social Media (posted 1950 hours PDT)
"While bushfires burn, our PM is enjoying a holiday in Hawaii (US). We are left with this." – Social Media.
"Here we are again. Yesterday was Australia's 2nd hottest day ever, averaging 41C (105.8F) across the entire country. Last 3 days in a row the hottest 3 days ever." – Media.
"so like, our state has been on fire for weeks and no one cares. upside its been snowing ash. never thought it would snow here." – Media user.
"Our firefighters are hurting today, but they're still showing courage and bravery and resilience. They're still fighting to keep us safe. They are the best of Australia." – Anthony Albanese (Labor Party Leader)
"absolutely horrific , fires burn across our precious country yet again in catastrophic conditions." – Media user.
POST DEDICATION 
We wish to dedicate this post to two Fire Brigade firefighters that were killed in a vehicle accident last night.  We are thinking of their families, friends and fellow Firefighter brother/sister/family that are grieving from their loss.  We all feel the void when one is lost in the Fire Family.
Deputy Captain Geoffrey Keaton, 32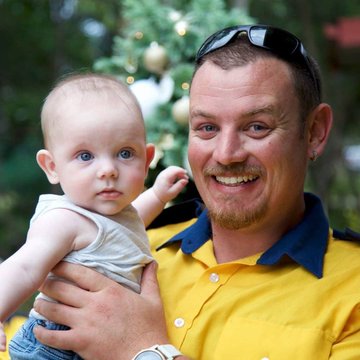 FIREFIGHTER ANDREW O'DWYER, 36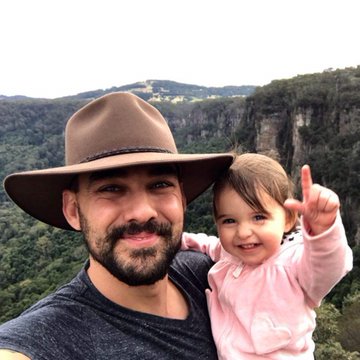 (c) 2019 NW Fire Blog – 2215 hours PDT – Thursday, 12/19/2019 / 1715 AEDT Friday