Incident Summary
Ventura County Fire resources were dispatched at 1929 hours on Friday, January 10, 2020, to a structure fire in the 100 block of Alviso Drive in Camarillo Estates, California.
Photo Images Credit | VCFD PIO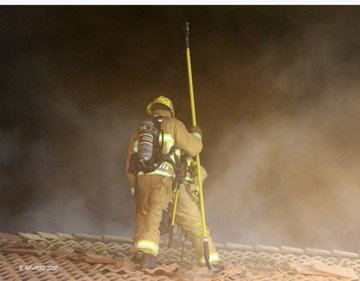 Resources
Fire Units: Ventura County FD's B14, 2, 21, 28; DIV 11, 12; Engines 155, 161, 35, 50, 55, 64, 68; EMS 48, 63; IO12; IV13; LA57; LOGS; ME125, 134, 6; MED451; SQ50; Trucks 35, 54 and 68.
Human Services:  American Red Cross.
Traffic Control:  CHP – Ventura Division.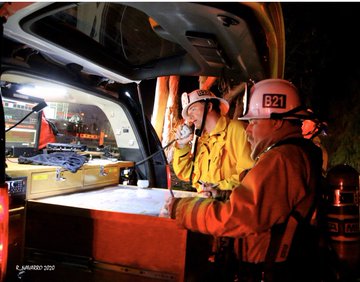 Operations
First due units arriving on-scene reported the fire in the attic of a two-story very large home.
Due to being a difficulty for crews to reach the attic fire, a second-alarm was requested through Dispatch.
Primary searches throughout the very large home was reported with the fire being well-established in the attic.
Firefighters' egress of this fire for over 40 minutes proved successfully resulting in a knockdown of the fire.
They will be on-scene for many more hours throughout the night for overhaul operations, as well as working to cool the fire and running themselves and their equipment through a DECON line.
Evacuations
All six occupants were either self-evacuated or helped by others and have been accounted for. They have been displaced by the fire but the American Red Cross is on-scene assisting them for the evening.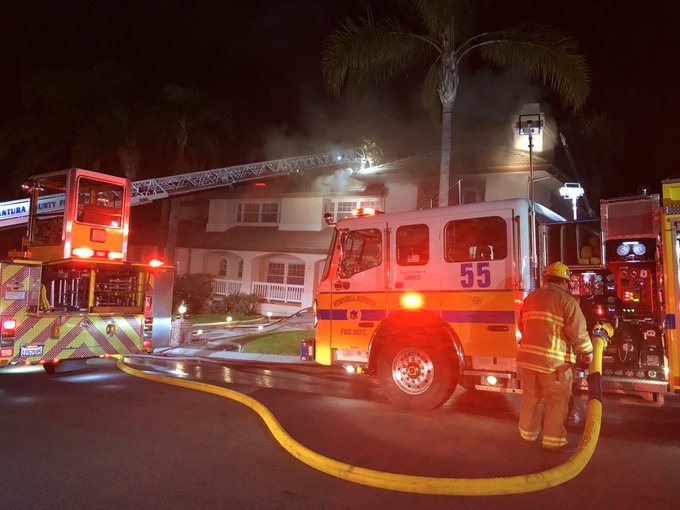 (c) 2020 NW Fire Blog – Posted 1/10/2020 @ 2215 Hours PST