UPDATE 1 – Saturday, May 30th
A wildfire named the TABBY CANYON FIRE is burning on Stansbury Island and moving east and is deemed to be wind-driven.
The fire is burning in Tooele County, Utah that started on Saturday, May 30th.
Photo Credit:  Utah Fire Info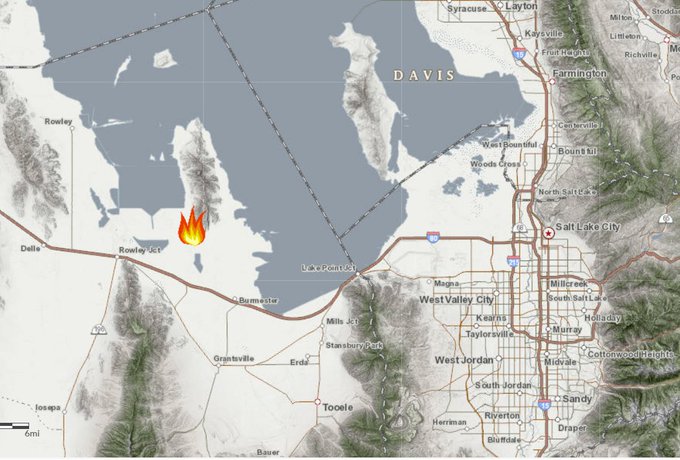 Firefighters were dispatched via the Northern Utah Interagency Fire Center at 1535 hours MDT (1435 PT).  Fire was estimated to be at 75 acres with additional resources on order.  There were no structures threatened at the moment.
Resources include:  Alta E411 E630 E633 H-5PT Logan IHC Lone Peak Twin Peaks WT as of 2205 hours MDT this evening.
As of 0013 MDT, Sunday, May31st, the fire activity has exploded into 1,500 acres with an unknown containment status.
(c) 2020 NW Fire Blog – Updated 1115 PT