UPDATE 1 – Saturday, May 30th
A second wildfire is burning in Utah.  This is named the 9TH STREET FIRE which is burning above Ogden in Weber County.
Photo Credit | UT Fire Info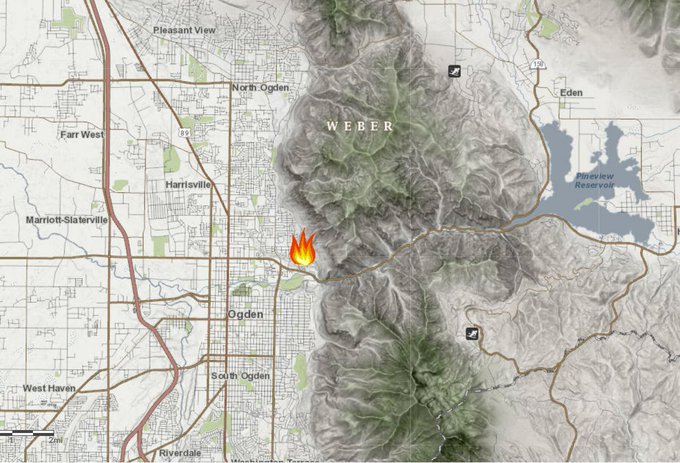 Resources include: 3A261 E461 Everett B WeberBasin which were dispatched at 2225 hours MDT.
The fire is about20 acres with an unknown containment status.
There are approximately 72 structures threatened.  No evacuations are in progress at the moment.
The Rocky Mountain power substation has sustained some damage. Details limited.
(c) 2020 NW Fire Blog – Updated at 2325 PT