UPDATE 1
INCIDENT SUMMARY.  A wildfire named the TRAVERSE FIRE started on Saturday above the Lei/Alpine area on Traverse Mountain in  Utah.  It was a windy day when fireworks sparked dry vegetation all around.  Fire was quickly moved by high winds to unburned grasses around the area, prompting evacuations and an emergency response with multiple agencies and equipment.
PHOTOS CREDIT.  UT Fire info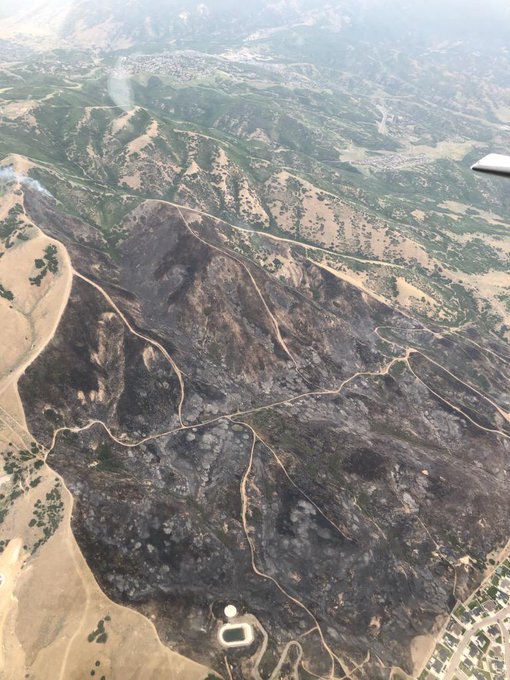 RESOURCES.  Fire personnel and equipment were immediately dispatched and on-scene engaged in fire suppression and containment efforts.
INCIDENT COOPERATORS. Utah Fire info.  UT Department of Emergency Management.
EVACUATIONS.  About 200 residences were evacuated which included the  Apple Hill and Maple Hollow neighborhood.  A shelter was opened at the nearby Draper Park Middle School for evacuees.
On Sunday with no evacuees, the Red Cross shelter closed down.
CURRENT STATUS.  Forward progression has stopped.  Strong wind event has passed.  Fire has burned 450 acres.  Crews have researched a 26% containment status.
DAMAGE ASSESSMENT.  All homes were saved. There were no reports of structures damaged or lost.
PHOTO CREDIT.  Lehi FD.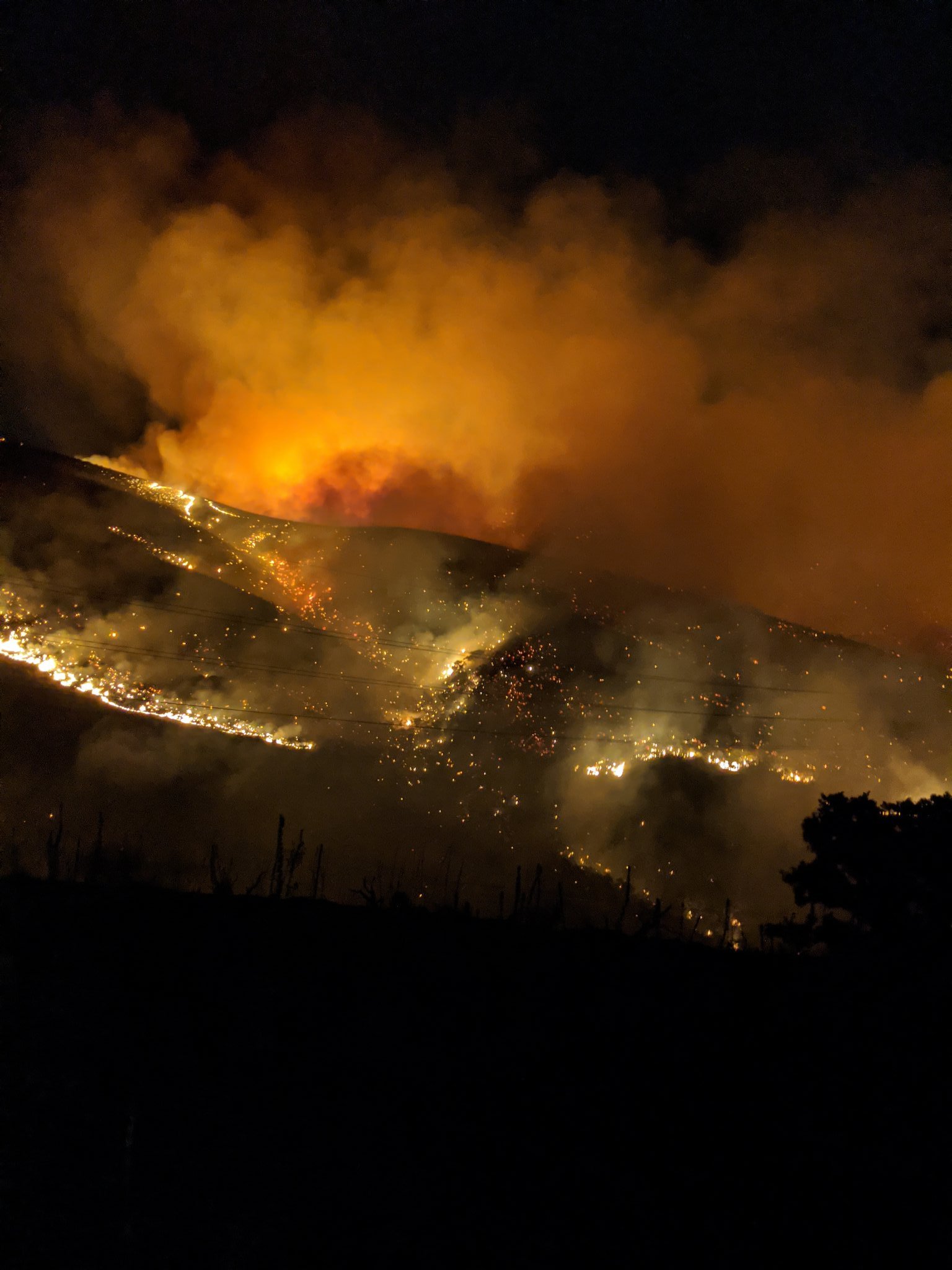 SOCIAL MEDIA.  Hashtags we are using #TraverseFire #UTwildfires #FireSeason2020
PHOTO CREDIT.  Traverse Fire PIO.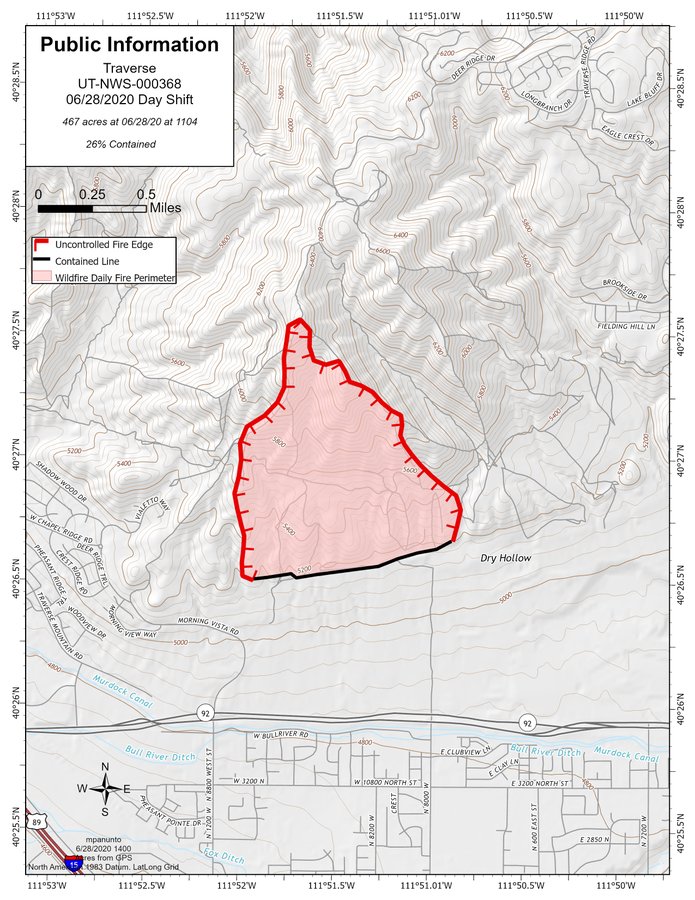 PUBLIC SERVICE ANNOUNCEMENT.  Some areas allow fireworks to be discharged but only on July 2nd-5th, 22nd-25th and 31st-1st.  Check with your local fire authority if they are allowed in your area or what the restrictions may be.
(c) 2020 NW Fire Blog – Update 1655 PT