UPDATE 1
INCIDENT SUMMARY.  The KNOLLS FIRE ignited from lightning on the west side of Utah Lake around 1318 MT today.
FIRE STATUS.  Due to low visibility, high winds and extreme fire behavior – fire officials have been unable to gain intel on the size of this wildfire or containment status.  Fire is burning south of Saratoga Springs.
Winds have shifted from north to south.  Flames are reportedly visible from the east side of the Valley.
Light rain has dropped over the area but winds have continued to pick up.
"The damage report has not been completed yet as crews are still on the scene. No homes have been destroyed, although some may have received some minor damage at this time."
– City of Lehi.
PHOTO CREDIT.  Utah County Fire Investigator.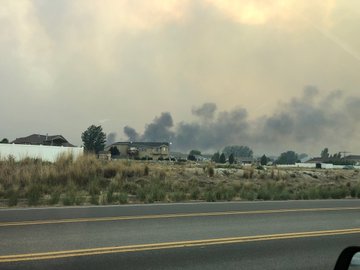 EVACUATIONS.  About 3,000 homes (13,000 residents).
Homes South of Grandview Blvd on the West of Redwood Rd, need to evacuate homes.
Evacuation orders for Lehi neighborhoods, Autumn Hills and Spring Dew Lane have been lifted residents may start returning to their homes in Lehi.  (1845 MT)
PHOTO CREDIT.  Lehi FD.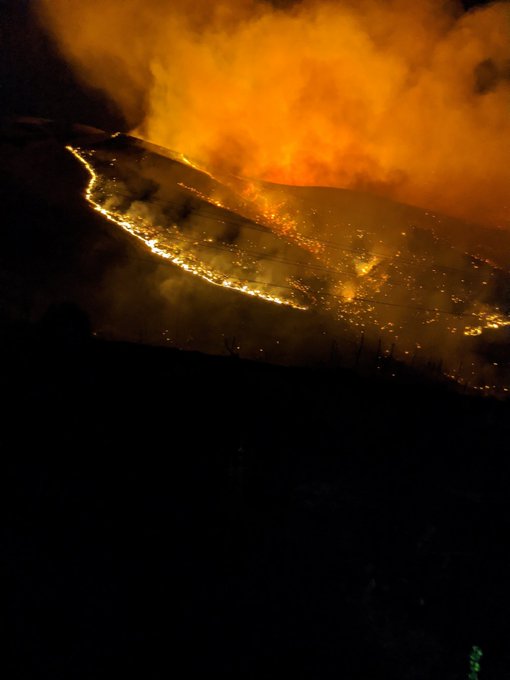 SHELTER.  Shelter is located at Westlake High School, 99 N. 200th W. in Saratoga Spring, UT 84045.  Officials were asking people to stay in their cars for social distancing purposes and the Red Cross will check-in with them to see what resources they need.
RESOURCES.   About 50 Fire Departments within Utah County, plus several others from Salt Lake County are currently assigned to this incident.
No aircraft resources are flying due to winds have been clocked at a speed of 57 miles-per-hour grounding all planes and helicopters.
INCIDENT COOPERATORS.  Knolls FD, UT Fire Info, UT Cert Team.  Red Cross Utah. Utah County Fire Marshal. Utah Public Safety.
PUBLIC SERVICE ANNOUNCEMENTS. 
Utah Public Safety.  https://dpsnews.utah.gov/utah-state-fire-marshals-office-shares-campfire-safety-tips/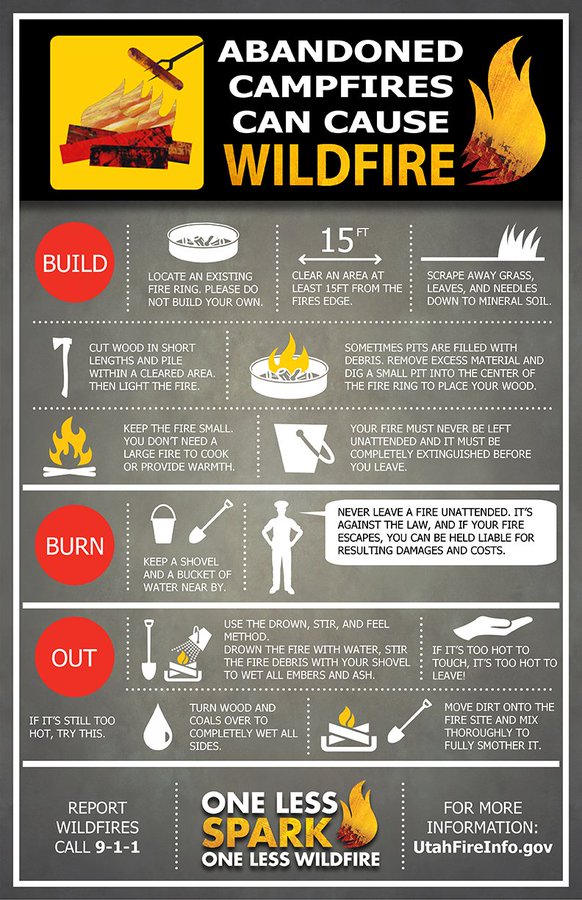 SOCIAL MEDIA.  #UTwildfires #UTwildfires #KnollFire
(c) 2020 NW Fire Blog – Updated 1810 PT