King County, Washington | Firefighters were dispatched to a single-family house fire on Saturday, July 18, 2020 in the 7000 Block of Ravenna Avenue NE in Seattle.
Seattle Fire units included Aid31, Air10, B2, B6, Deputy1, Engines 16, 17, 22, 31, 40. Ladders 5, 8, 9. Medic17, 44 9 (Supervisor), FIU Marshal5, REHAB1, Safety2, Staff10.
Chaplains 5 and 6 from the Seattle Fire Department have been dispatched to the scene.
Photo Credit | Seattle Fire Department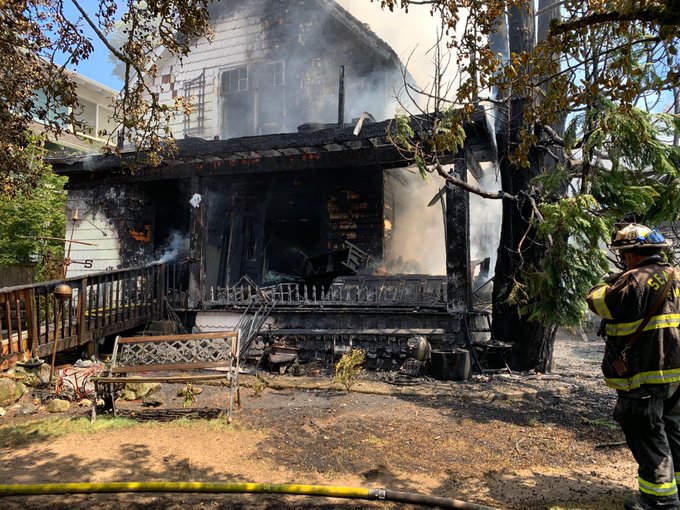 Fire was deemed quick under control.  Primary and secondary searches were conducted.
One adult male was found deceased inside the home and an elderly female was transported to the hospital in stable condition.
A firefighter suffered minor injuries and was also transported to a local Seattle Hospital.
There was no preliminary cause of the fire released at the time of this post.
Hashtags used for this fire:  #RavennaFire #SeattleFire
Follow Us!  —-> Twitter and Facebook @nwfireblog  – Instagram nw fire blog
(c) 2020 NW Fire Blog – Updated 7/18/2020 1425 PT