This is the Official report of Wildfires that are currently burning or have been put out on Saturday, July 18, 2020, for the State of California.
 — NEW SMOKE CHECKS, WILDFIRES —
HANSEN FIRE
600 block of Hansen Lane. Cleveland National Forest. BC32 and E339 dispatched 1013 PT.
OSO FIRE
Ortega Hwy. 1 mile west of San Juan Forest Service. Cleveland National Forest. P5M92M and BC23 dispatched at 0848 PT.
SMOKE CHECK – SC/MT/16X
1000 block of Pine Mountain Drive in Big Bear.  Dispatched 1059 PT.
SPRINGS FIRE
Angeles Forest Hwy at mile marker 9.58.   Dispatched 0900 PT. Limited information.  Angeles National Forest ECC.
— ONGOING WILDFIRES —
COLD SPRINGS ROCK QUARRY FIRE
Black Cone. Dispatched 1109 PT. Limited information.  Modoc Interagency Communications Center.
COLD FIRE
Devil's Bathtub.  0.1 acre. Dispatched 0805 PT. Limited information  Sierra National Forest Communications Center.
HOLOW FIRE
Tesla Road x McLaughlin Road.  SE of Livermore.  Alameda County. CAL FIRE – Santa Clara Unit. Start 7/16/2020.  253 acres. 90% contained.
MINERAL FIRE
Hwy 198 at Western edge of City of Coalinga. CAL FIRE – Fresno-Kings Unit.  Start 7/13/2020 1640 PT. Cause under investigation.
Photo Credit | CAL FIRE CZU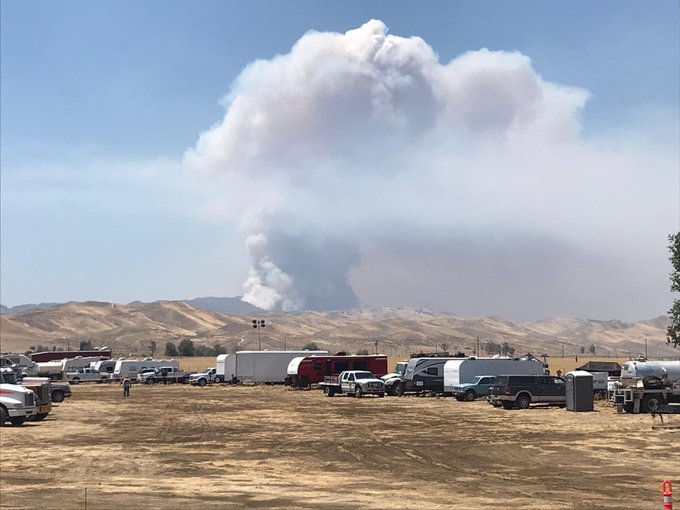 – Evacuations –
Bingham Springs – Los Gatos Creek Road from Indian Springs to Union Carbide Road.
Within area of Hwy 198 from Parsons Road west to Monterey County line
Monterey/Fresno County line from Hwy 198 north to Coalinga/Los Gatos Creek Road
Los Gatos Creek Road east to Parson/Mud Run Road – Mud Run/Parson Road sout to Hwy 198.
Photo Credit | CAL FIRE SLO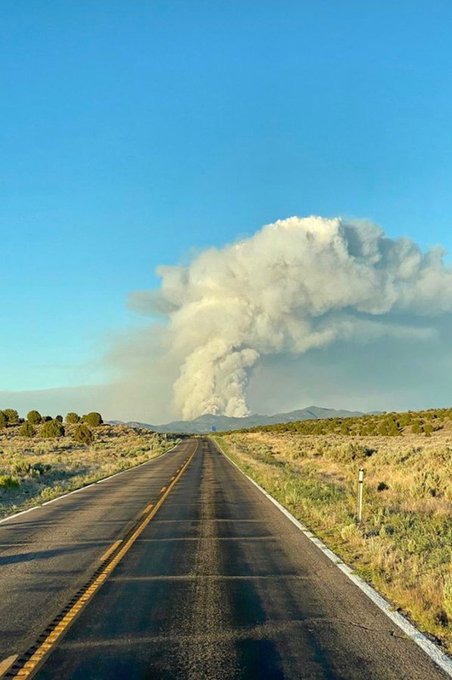 –  Shelter  –
Shelter located at West Hills College.  300, West Cherry Lane, Coalinga, CA 93210.
23,500 acres. 35% contained. 4 structures have been destroyed.   1,317 personnel representing 9 agencies.  25 crews.  11 helicopters.  110 engines.  38 dozers. 45 water tenders. Incident Cooperators:  Fresno Co SO, Coalinga City PD, Coalinga Public Works, CA DOC, PG&E, Bureau of Land Management (BLM), CA Conservation Corps, CalOES and CalTrans.
PITZER FIRE
Powerline x Pitzer Buttes Road. South of Lucerne Valley. San Bernardino County.  CAL FIRE – San Bernardino Unit. Crew5, E315, 319, 339, 35, 51.  Dispatched 7/17/2020.
1 firefighter injured.
Photo Credit | SB County FD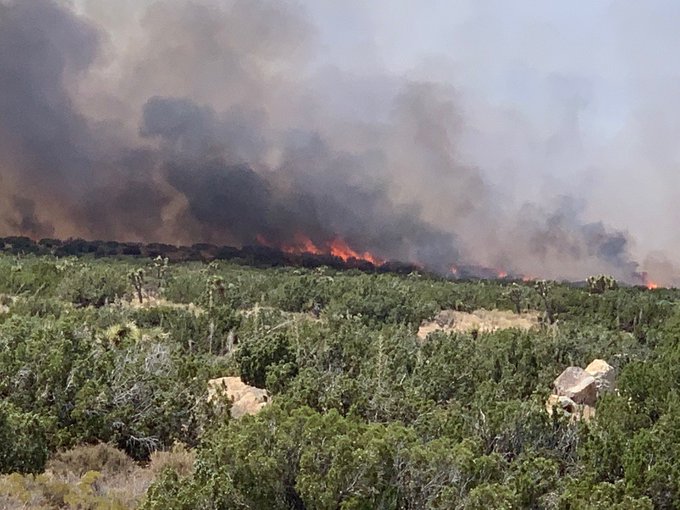 119 acres.  50% contained.  Cause unknown/under investigation.  Federal Interagency Communications Center.
 — CONTAINED, OUT WILDFIRES —
BEN FIRE
Off of Ben Hur Road x Buckeye Road. South of Mariposa in Mariposa County. Start 7/15/2020.  48 acres. Contained 7/18/2020.  CAL FIRE MMU, Red Cross Central California cooperators.  In the early stages of the fire, the Maricopa County Sheriff's Office conducted mandatory evacuations for those on Ben Hur Road from Green Hills Road to Sivler Bar Road, which were for the odd house numbers.  A Red Cross Shelter was located at the New Life Christian Center in Mariposa.  All evacuation orders were lifted 7/16/2020.
DIXIE  FIRE
Dixie Valley Mid.  Plumas National Forest.  PNF E13 and Div-7.  IC:  Capt13 King effective 7/17/2020 2049 PT.  Dispatched 7/17/2020 1905 PT. Contained 7/18/2020 0013 PT.  Plus National Forest Communications Center.
HYATT FIRE
Canyon Lake.  BC3614, PV3656 dispatched 7/17/2020 2128 PT. 0.1 acre.
— PUBLIC SERVICE ANNOUNCEMENTS —
FIRE PREVENTION
"Dead fuel moisture values are near to below average in some areas. With hot and dry weather, one spark from your vehicle could start a wildfire. Check it out, before you head out."- USFS Fire – California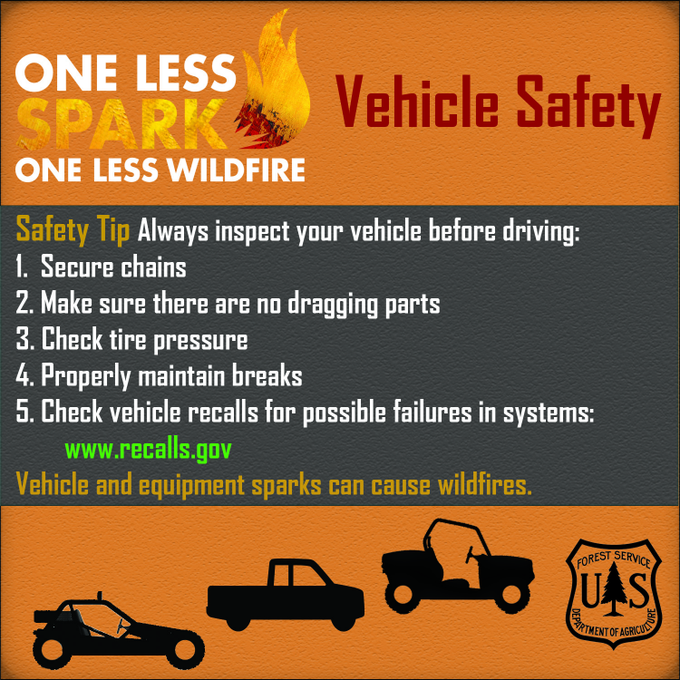 "In CA, 95% of all wildfires are human caused. To help ensure firefighters are avail. to safely respond & manage fires, the FS implemented statewide #FireRestrictions campfires are not allowed outside of developed campgrounds. Obey restrictions & do your part to prevent wildfires." – USFS Fire – California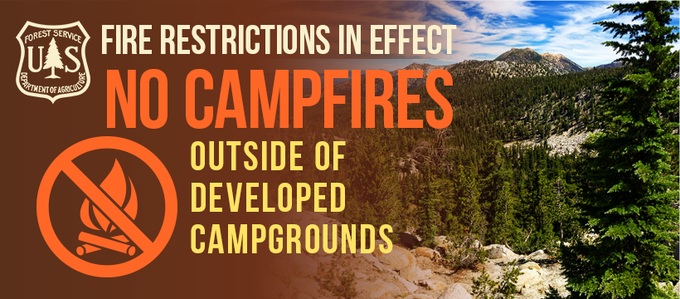 "In CA, 95% of wildfires are human caused. The USFS is enforcing statewide fire restrictions — campfires are NOT ALLOWED outside of developed campgrounds. Please do your part to prevent unintended wildfires by following these campfire restrictions." – Los Padres National Forest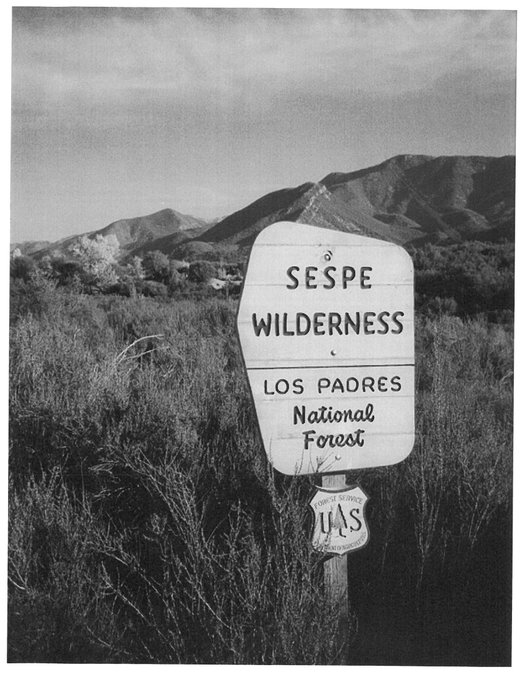 CALIFORNIA FIRE NEWS 
KINCADE FIRE
CAL FIRE confirms PG&E power lines started the wildfire near Geyersville, the State's largest wildfire of 2019.  The agency has forwarded their investigative findings to the Sonoma County DA's office. – news media
FIREFIGHTER SHORTAGES
Each Fire Season, thousands of California firefighters come from the state prison system but this yer, a dozen camps for the inmates are under quarantine due to the 2019 Coronavirus.  It has plagued many prison systems around the Country with small numbers of cases to exploding with some shutting down operations to working to contain the spread among inmates and staff.
CAREER OPPORUNITIES
CAL FIRE is hiring and they are looking for you!  Apply today and help the State to put out these wildfires, while promoting Fire Prevention to the public.
Don't miss out on the opportunity to be on the eligibility list for future vacancies. The application period for some of our examinations are ending soon! Link to info:
https://jobs.ca.gov/CalHRPublic/Search/ExamSearchResults.aspx#depid=167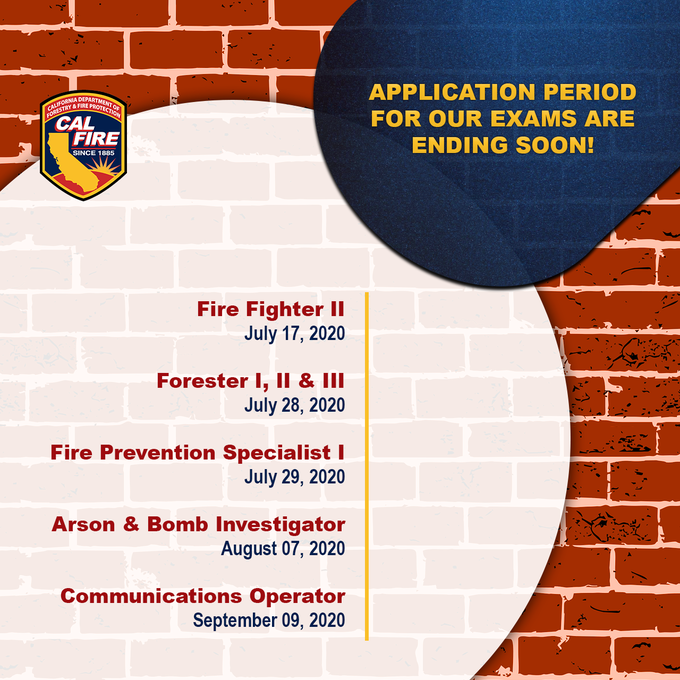 — SOCIAL MEDIA —
HAGTAGS
#CAwildfires  #FireSeason2020
FOLLOW US!
Twitter @nwfireblog –  Facebook @nwfireblog – Instagram – nw fire blog
(c) 2020 NW Fire Blog – Updated 7/17/2020 1230 PT