WA WILDFIRES
There are multiple wildfire incidents happening at the same time in the Okanogan County area.  The Emergency Management office is showing that the Anglin Fire as the same as the Cayuse Mountain fire.
According to WA DNR and other sources, these are separate fires, but we are bringing information to you as it is received.
There is no update from the OCEM on the GREEN FIRE and LONG LAKE FIRES on their website, however, their information related to ALERTS are good viable sources of information.
ANGLIN FIRE
A wildfire was sparked in Anglin in Okanogan County, Washington on Monday, July 27, 2020.
Resources include AA 4TS AR 7409 AR 7411 BC 91 BC 92 C 93 Capt 692 (IC) DIV 2 DNR 33 E 21 E 691 E 692 H 339 H 911MR HB 624CK HI 7101 HI 7106 HI 7109 NC 7303 SO 27 SO 7206 SO 7207 SO 7210 W Zone 10, which were disaptched at 1733 PT. Resources had arrived on-scene around 1759 PT.
Fire staffed up this evening.  A Type 3 IMT has been ordered and will assume command later this morning at 0900 PT.
Fire is listed around  1,000 acres and quickly spreading.
RED CROSS SHELTER LINE —-> 509-670-5331.
CAYUSE ROAD FIRE
It was reported that there were several fires burning along the north side of SR 20, near Mile Post 273 to 270. One of the fires had a rapid rate of spread, burning to the north.
A fast-moving  wildfire is burning near SR 20 at Cayuse Mountain Road, east of Tonasket.  An EVACUATION ALERT has been given which will only be the one they will receive says the Emergency Operations Center.
Resources FL20 HI7103 HI7105 and SO60 to be dispatched at 1722 PT this evening.  They arrived on-scene around 1752 hours PT.  Incident Cooperators include WA EOM,
Fire behavior is active, running with a high potential rate of spread to the north.
Air resources are dipping out of nearby Spectacle Lake. | Credit | WDFW
LEVEL 3 EVACUATIONS (GO NOW!) —>  Baker Mountain area, Remke Road, Cayuse Mountain and Island Mountain.
GREEN FIRE
Another wildfire has been sparked in the Okanogan County called the GREEN FIRE,  started on Monday, July 27, 2020.  The fire has now grown to 700 acres of grass, brush, slash and timber.  It is approximately NE of Omak, Washington State.
Resources include FP 18 HI 25 HI 30 HI 31 HI 7108 HI 7110 HI 7112 NC 40+Crew SO 7208 SO 7209 (on-scene 1640 PT).  AA 4WA, FB244, FB245, FP18, R342, R171PL and 3 tankers on order.
Houses, powerlines and intrafrustructues are threatened. Update | Several poles have already been damaged. PUD is on-scene trying to maintain power to the Tun Valley Firea area.
LEVEL 2 EVACUATIONS —> Chwiliken Road and JH Green Roads.
LONG LAKE FIRE
The LONG LAKE FIRE started on Sunday, July 26, 2020 and prompted the dispatch of fire resources to be dispatched at 1506 PT.
PUBLIC SERVICE ANNOUNCEMENTS
REPORT WILDFIRES ON DNR-LANDS
1-800-562-6010.
COUNTY EMERGENCY ALERT SYSTEM
"Opting IN will enable Okanogan County Emergency Management to provide residents with critical information when it is needed to give you an opportunity to take action and be in the know." – Okanogan County Emergency Management.
https://www.okanogandem.org/opt-in-page?fbclid=IwAR3t8sVjHtO7pIm7J8OhqQjRD4mZYl25miQfUYvfKFQj871Z4FQITzi4tOM (link to Alert System)
https://www.facebook.com/Okanogan.County.Emergency.Management (County's Facebook page).
ANIMAL SHELTER
For those who need temporary animal shelter, call the Okanogan Fairgrounds Manager at 509-322-1621 to make arrangements.  An alternative are the Tonasket Rodeo grounds. Call  Roger Sawyer at 509-429-8036.
FIRE WEATHER ALERT!
"Heads up! In addition to the heat today, there is a Red Flag Warning in effect for the western slopes of the central Cascades. With warmer temperatures, it is equally as important to be careful with any sources of ignition, especially around dry fuel!
#wawx" – NWS Seattle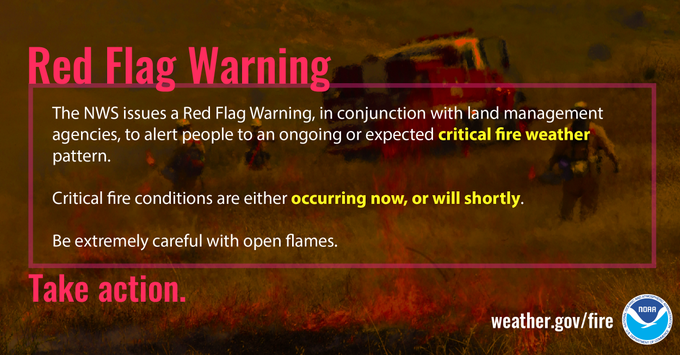 FIRE PREVENTION
"Are you smoke ready? Wildfires and smoke are a natural part of living in the fire adapted landscapes of the West. Be safe this #wildfire season by preparing your family before smoke is in the air. Visit http://epa.gov/smoke-ready-toolbox-wildfires… for resources. #SmokeReady #FireAdapted "- WA DNR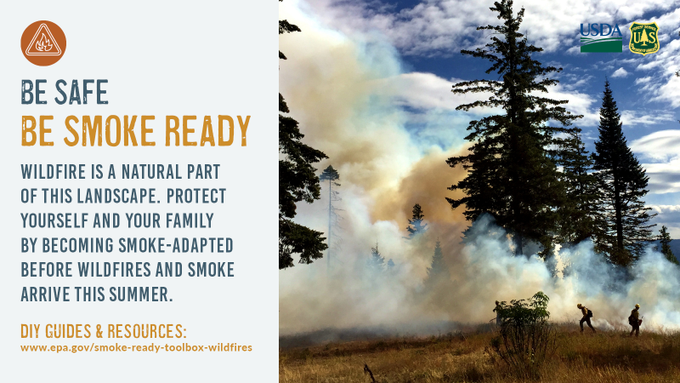 (c) 2020 NW Fire Blog – Updated 7/28/2020 0045 PT