WA WILDFIRES
There are multiple wildfire incidents happening at the same time in the Okanogan County area.  The Emergency Management office is showing that the Anglin Fire as the same as the Cayuse Mountain fire.
According to WA DNR and other sources, these are separate fires, but we are bringing information to you as it is received.
We have reached out to WA DNR on updates on the Cayuse Road Fire and the Long Lake Fire.
CAYUSE ROAD FIRE
WA DNR has updated their CAD system showing only 0.1 acre of grass has been burned that is located on Cayuse Mountain Road.  Fire resources and assets were dispatched on 7/27/2020 at 1722 PT.  The IC 7105 arrived on-scene last night at 1930 hours PT. There is limited information.
ANGLIN / GREEN FIRES
Both the ANGLIN and GREEN FIRES are under the single control of a NE WA Interagency IMT Type 3, Team 3 IC Dean Kiefer.  There are approximately 300 total personnel for both fire incidents.
ICP is located at the Tonasket HS in Tonasket.  Incident Cooperators:  WA DNR, Okanogan County Sheriff Office, Okanogan County Emergency Management Agency, NE WA Type 3 IMT, Team 2, Tonasket HS, Red Cross, Okanogan County PUD.
# # #
ANGLIN FIRE
The ANGLIN FIRE was sparked in Anglin in Okanogan County on Monday, July 27, 2020, around 1730 PT.   It quickly spread yesterday due to high temps, winds and low RH.  Fire behavior was active overnight and burning to the north and southwest.  It is active on the east slope of Barker Mountain.
Resources today include AA 4TS AA 4WA BC 91 FB 201 FB 202 FB 244 FB 245 FL 20 FP 17 H 344 HB 170CB HB 171PL HB 624CK HI 40+Crew T 101 with a Type 3 IMT managing fire operations.  This fire is being fought by Okanogan County, WA DNR, a large number of Federal, State and local agencies.  Multiple aircraft are also attached to this incident.  1 home and 2 outbuildings have been destroyed.
Fire is listed around  1,000-1,200 acres. 0% containment.
ROAD CLOSURES —> Rehmke Road at Siwash Road.  North siwash Creek road at Havillah Road, except for residents who live on these roads.
LEVEL 3 EVACUATIONS —> Cayuse and Island Mountain areas, all of Rehmke Road.
RED CROSS SHELTER LINE —-> Call 509-670-5331 if you need shelter. Due to COVID, you will need to make an appointment.
GREEN FIRE
The GREEN FIRE also started yesterday and it is burning off of Tunk Creek Road and about 12 miles NE of Riverside.  It is about 1 mile NW of Synarep. The fire started on 7/27/2020 around 1600 hours PT and it too was picked up by winds, high temps and low RH.  Crews were able to get a full line around the fire and will continue with mop-up operations.
The fire has burned 800 acres.  100% lined. 0% cotained.
Firefighters are continuing with fire suppression and focusing on a 100% containment goal.  They are having to deal with steep terrain and rattlesnakes.
ROAD CLOSURES —>   JH Green Road is closed except for those who live on this street, heavy fire traffic and due to poor road conditions.
LEVEL 1 EVACUATIONS —> Chewiliken Road, JH Green Road and surrounding areas.
Cause is due to a traffic collision that caused a car fire which spread quickly into the wildland interface.  This occurred in the 1200 block of Tunk Creek Road, near JH Green Road.
LONG LAKE FIRE
The LONG LAKE FIRE started on Sunday, July 26, 2020 and prompted the dispatch of fire resources to be dispatched at 1506 PT.  Resources include HI26, 60, 7102 and 7110.  About 30.5 acres have been scorched.
PUBLIC SERVICE ANNOUNCEMENTS
REPORT WILDFIRES ON DNR-LANDS
1-800-562-6010.
COUNTY EMERGENCY ALERT SYSTEM
"Opting IN will enable Okanogan County Emergency Management to provide residents with critical information when it is needed to give you an opportunity to take action and be in the know." – Okanogan County Emergency Management.
https://www.okanogandem.org/opt-in-page?fbclid=IwAR3t8sVjHtO7pIm7J8OhqQjRD4mZYl25miQfUYvfKFQj871Z4FQITzi4tOM (link to Alert System)
https://www.facebook.com/Okanogan.County.Emergency.Management (County's Facebook page).
ANIMAL SHELTER
For those who need temporary animal shelter, call the Okanogan Fairgrounds Manager at 509-322-1621 to make arrangements.  An alternative are the Tonasket Rodeo grounds. Call  Roger Sawyer at 509-429-8036.
FIRE WEATHER ALERT!
"Heads up! In addition to the heat today, there is a Red Flag Warning in effect for the western slopes of the central Cascades. With warmer temperatures, it is equally as important to be careful with any sources of ignition, especially around dry fuel!
#wawx" – NWS Seattle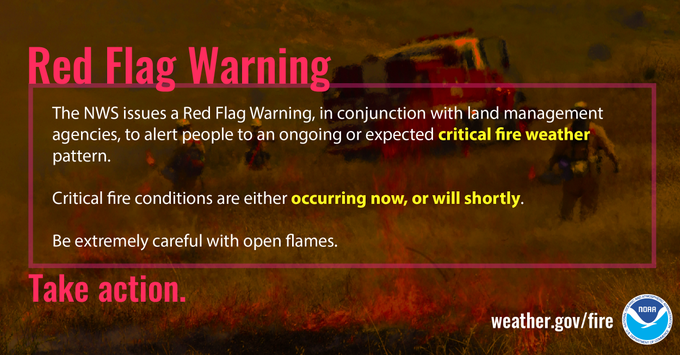 FIRE PREVENTION
"Are you smoke ready? Wildfires and smoke are a natural part of living in the fire adapted landscapes of the West. Be safe this #wildfire season by preparing your family before smoke is in the air. Visit http://epa.gov/smoke-ready-toolbox-wildfires… for resources. #SmokeReady #FireAdapted "- WA DNR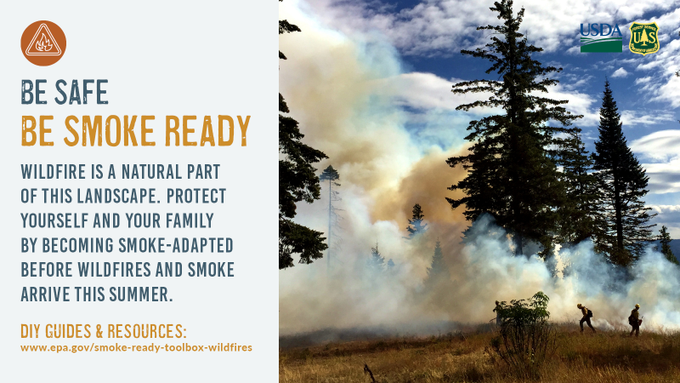 (c) 2020 NW Fire Blog – Updated 7/28/2020 1400 PT