UPDATE |  We previously reported this as an authorized debris burn pile should have been listed as an "UNauthorized" burn.  3/17/2018 @ 1552 PDT
Near Sebring Regional Airport, Florida | An authorized debris burning originally in a swamp bayhead which was said to be inaccessible by heavy equipment.  The fire was reported on March 3, 2018, that began to burn organic materials, muck and producing a stubborn smelly smolder.
When there is a potential danger for a muck fire to spread underground, burning tree roots and making trees unpredictable for stability, firefighters must have situational awareness to all potential hazards surrounding them.
The wildland fire has been named the #MiniRanchFire
Fire Timeline |   March 5, 2018, there were no planned evacuations and no structures were under a current threat.  The fire was listed at 40 acres. (1105 Hours EST).
Almost one hour later on the same day, the fire had grown to 125 acres and was said to be threatening four homes off of Moon Ranch Road. (1218 Hours EST)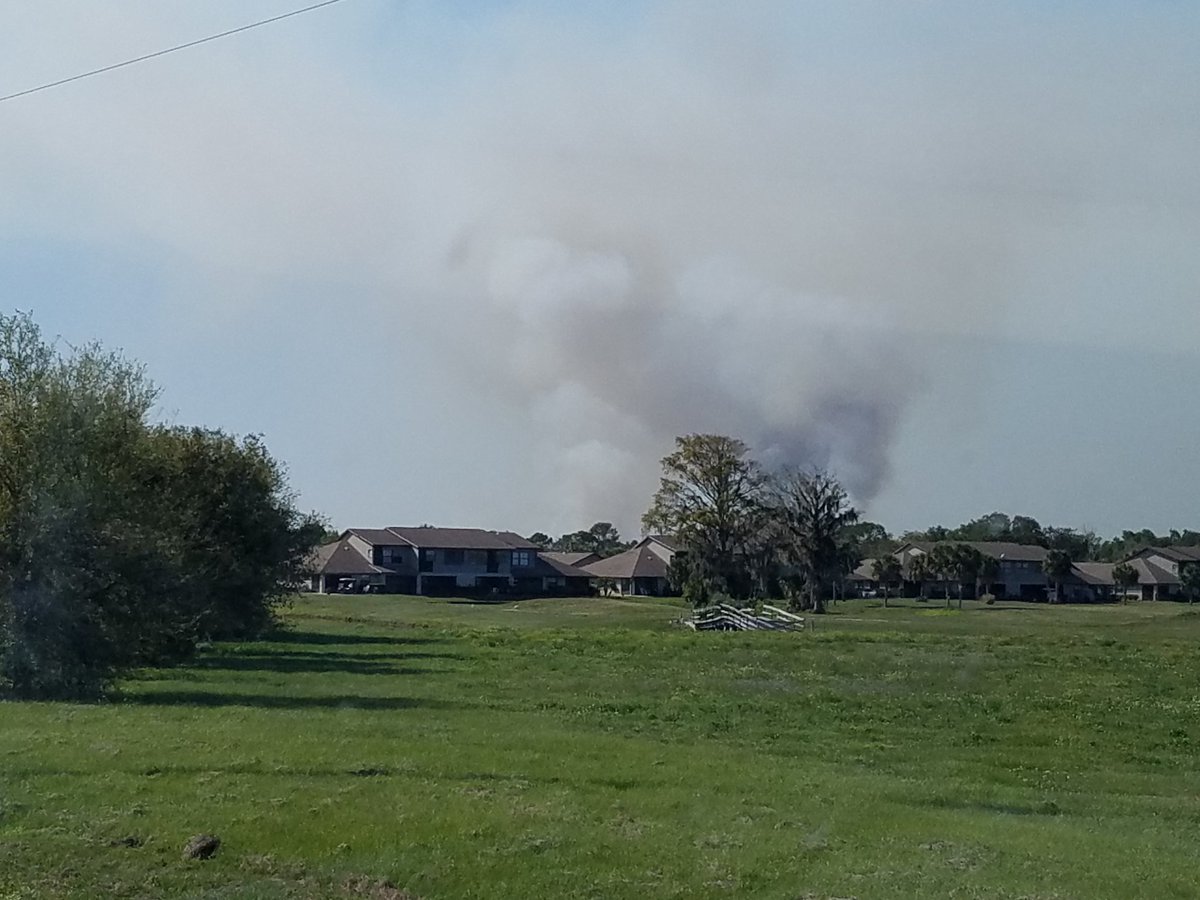 At one point, homeowners whom stayed in their residences while the wildfire burned nearby, turned on their sprinklers to ensure their yards were holding moisture as precautionary to the multitudes of burning embers floating and raining down on their residences and nearby exposures.
In one location, the fire came within 25 feet of a residence but volunteer fire crews were able to stop it from lapping at the home through structure protection.  Here are the four crews that saved it from the stubborn wildfire.  (1348 Hours EST)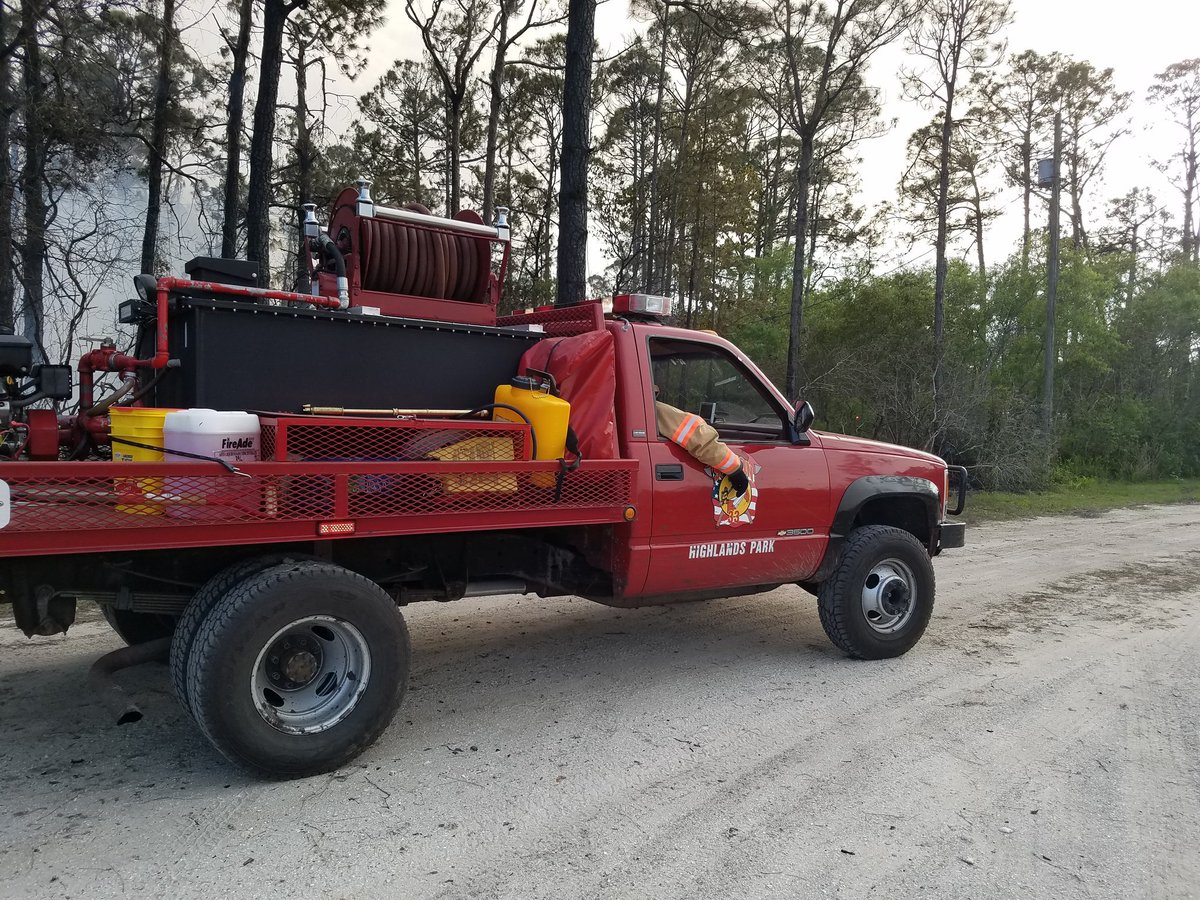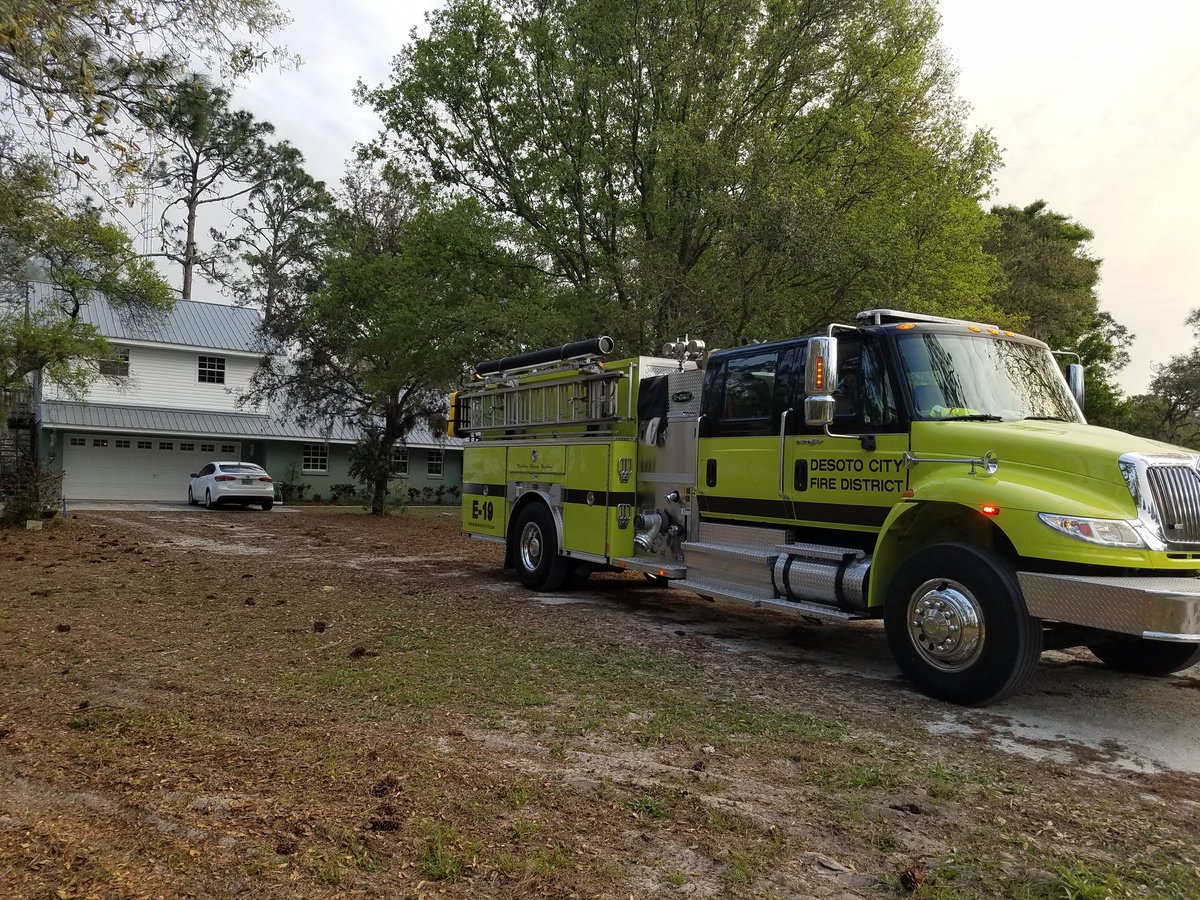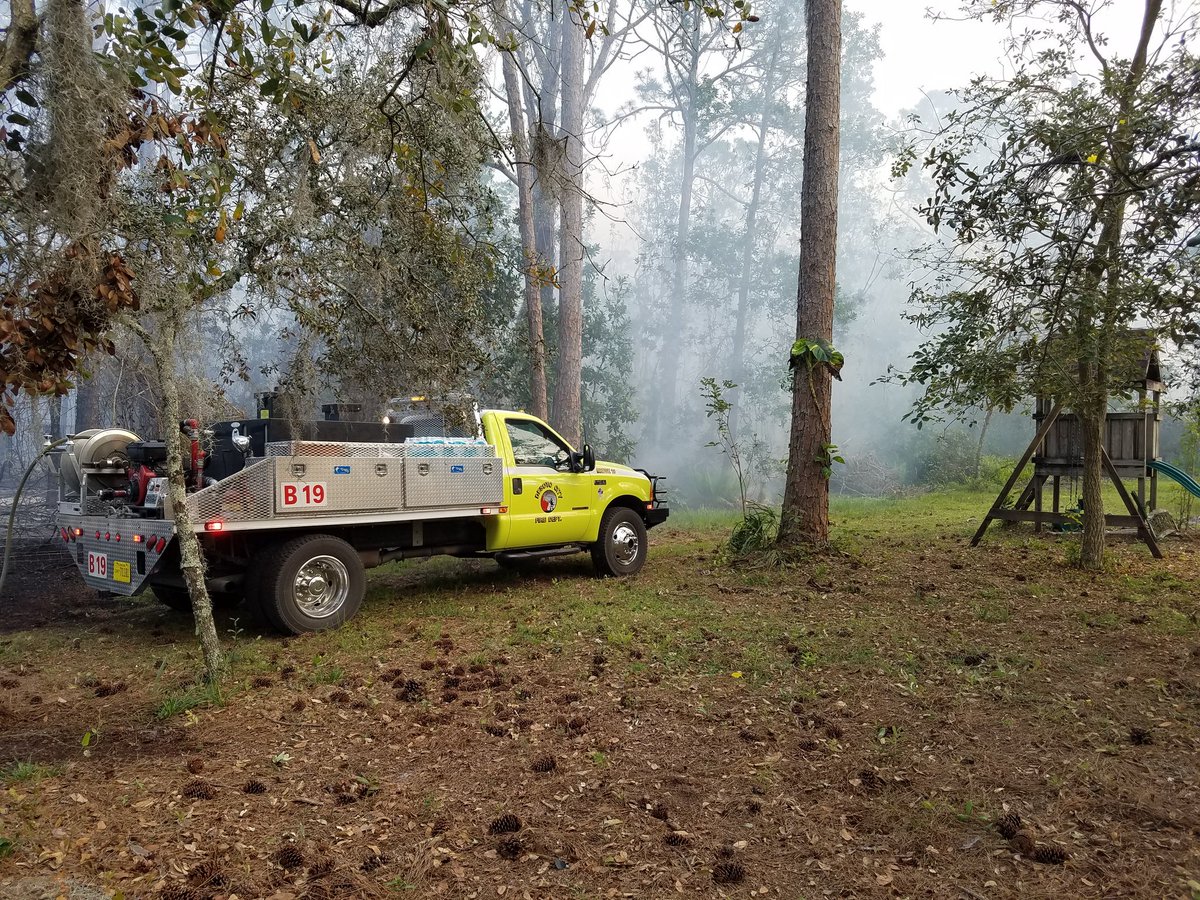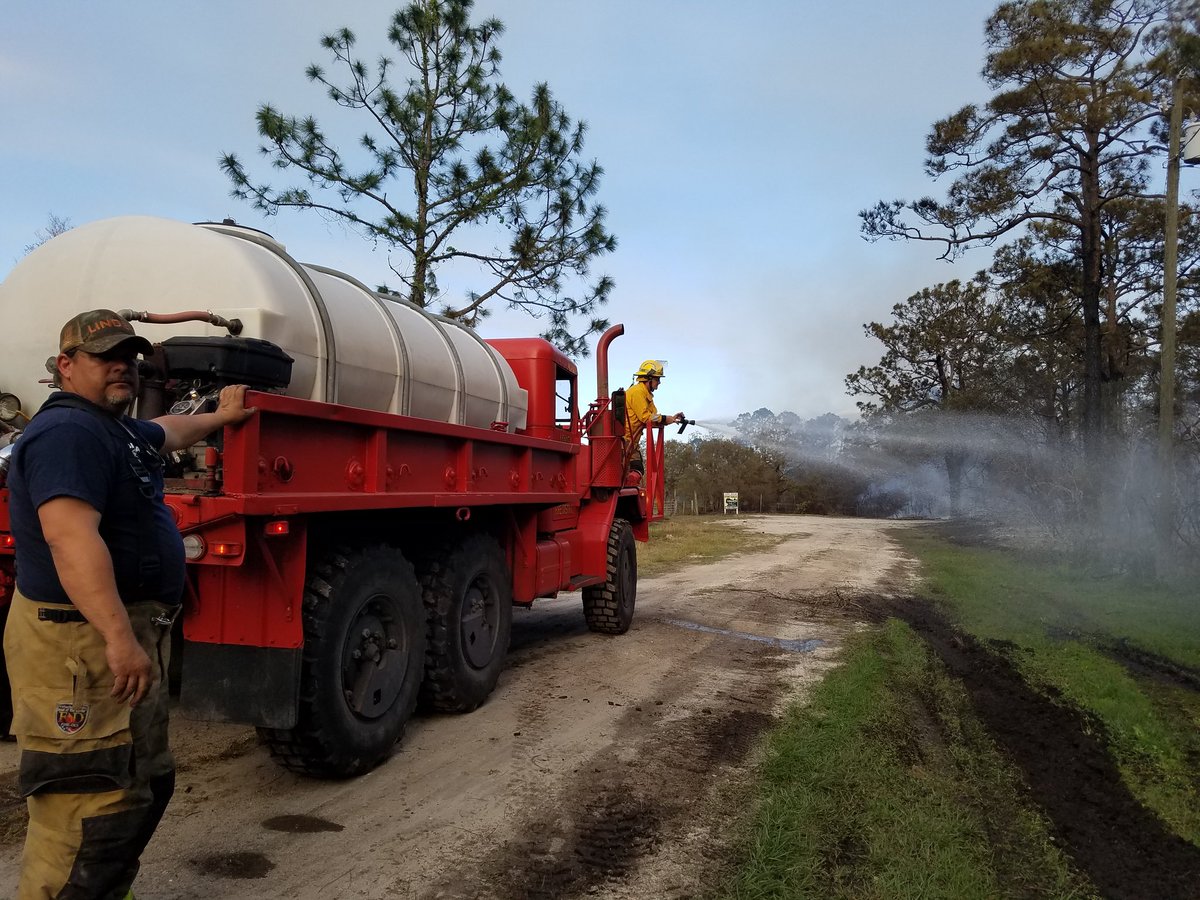 Fire Managers were now reporting the acreage had increased up to 220 acres while resources were busy with securing four homes.  Fire crews would now be prepping for the wind to shift  that would require them to secure bulldozer containment lines. (1406 Hours EST)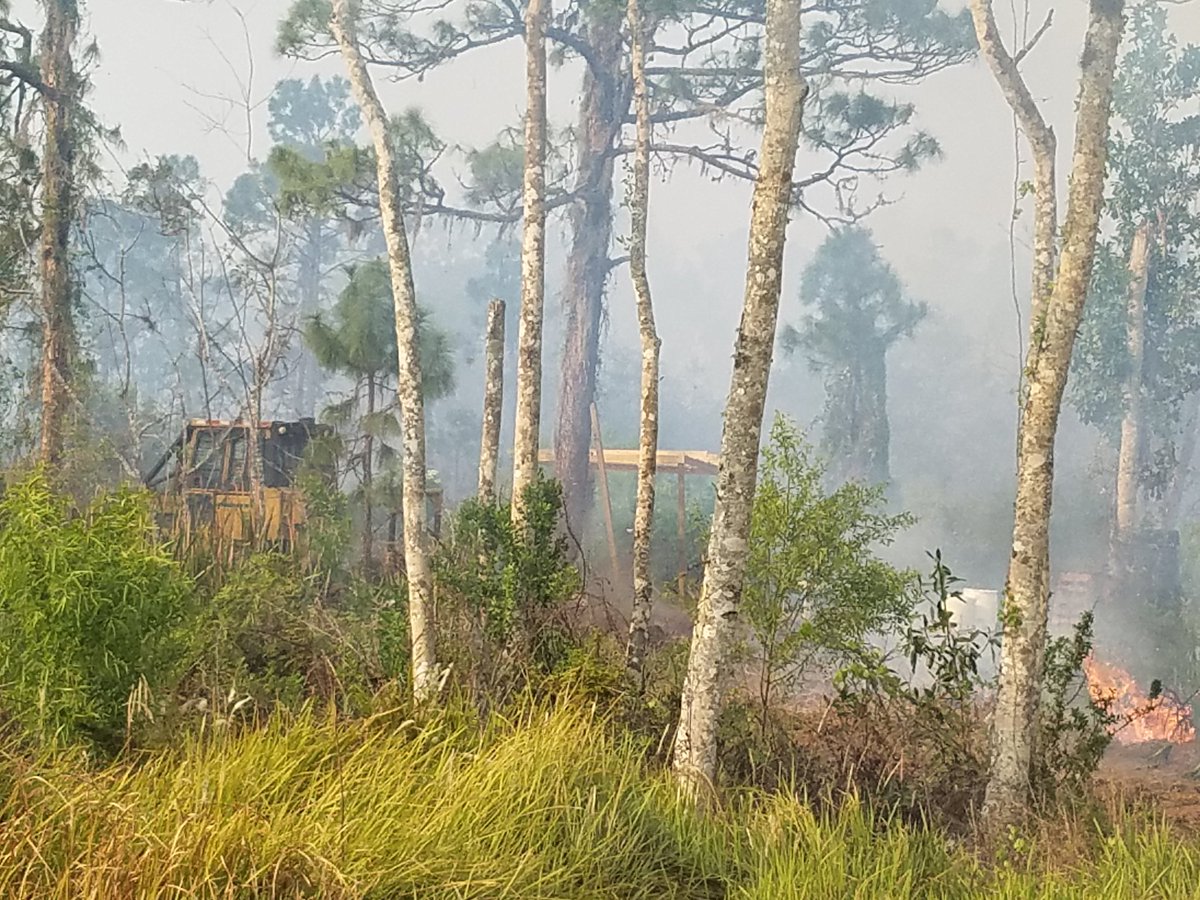 Over two hours later, the fire was still holding at 220 acres and crews had successfully reached a 40% containment status.  They were in the process of establishing containment lines between the fire and structures to prep for the windshift change forecasted the following day. (1622 Hours EST).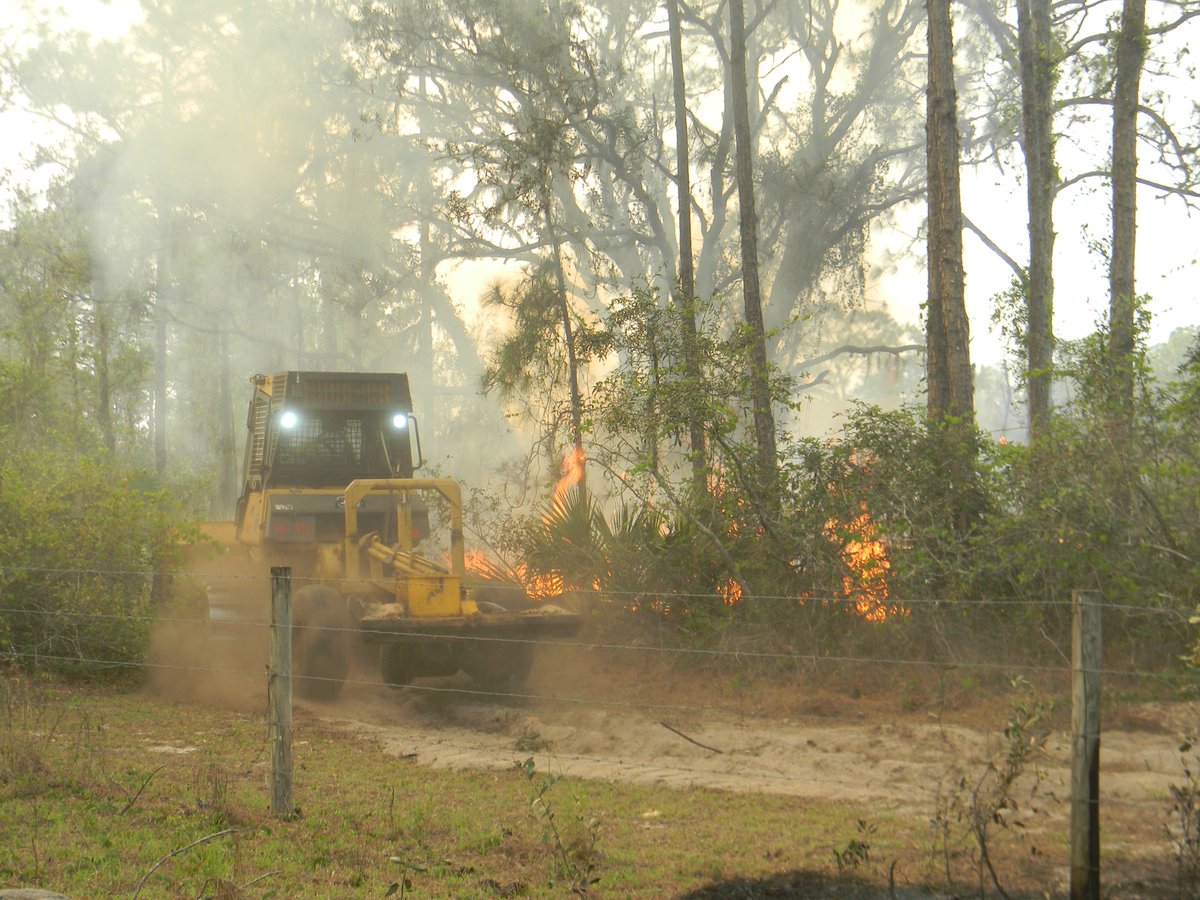 Fire Managers reported the fire was holding at 220 acres with a 40% containment, being held overnight and with no changes.  Firefighters were tasked with mop-up operations and to secure the fire by working on reducing visible smokes.  They were also working on debris removal along or near the control line and felled snags. (March 6, 2018 0548 Hours EST).
Half way through the day, Fire Managers reported the wildfire beginning to move away from homes from increased southwest winds spreading it towards nearby sod fields.  State fire crews monitored and patrolled for any new starts and quickly put them out to stop any future forward spread. (March 6, 2018 1240 Hours EST).
Resources | Florida Forest Service (FFS) Firefighters (along with two bulldozers, two engines, one fixed wing aircraft, one fire helo with a bambi bucket), U.S. Fish and Wildlife Service, Highlands County Fire Service,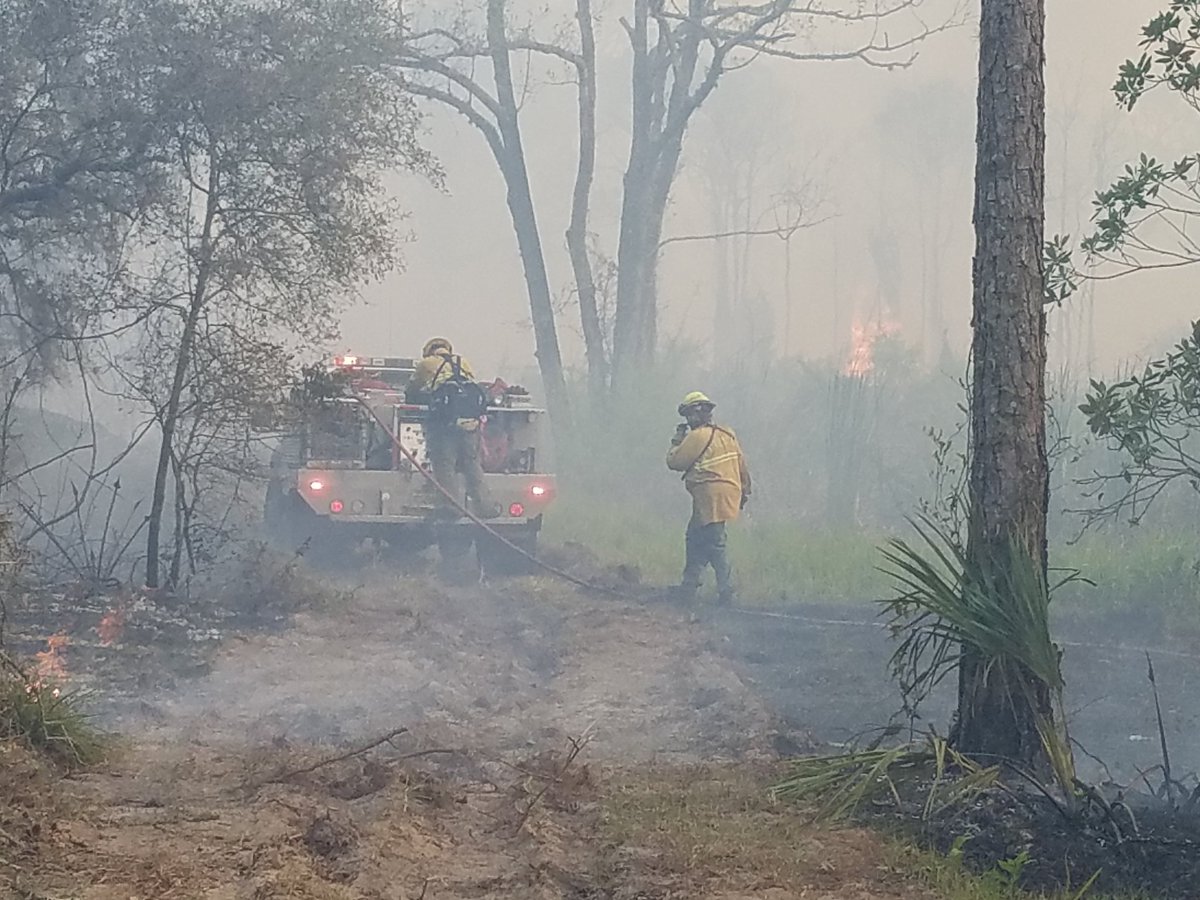 A fixed wing aircraft did a recon flight over the fire giving ground personnel a visual on fire behavior and weather conditions.
Photo Credit | Florida Forest Service – Okeechobee District PIO
Social Media |  We are using the hashtags for this incident as #MiniRanchFire #HighlandsCounty and #FLwildfire2018
ABOUT THE FLORIDA FOREST SERVICE – OKEECHOBEE DISTRICT
The Florida Forest Service – Okeechobee District protects areas in Martin, St. Lucie, Indian River, Okeechobee, Highlands and Glades Counties from wildland fire dangers and manages forestry resources in these six counties.
General information on the Florida Forest Service by visiting their website  https://www.freshfromflorida.com/Divisions-Offices/Florida-Forest-Service
How to Find current burn bans and helpful tips regarding wildfires in Florida.  
https://www.freshfromflorida.com/Divisions-Offices/Florida-Forest-Service/Wildland-Fire/FLBurnTools
(c) 2018 NW Fire Blog