INCIDENT SUMMARY | A wildfire reportedly broke out in Bowers City (Gray County), Texas on Thursday, April 12, 2018. We are working on the exact location of the fire.
FIRE TIMELINE | Here is the timeline according to fire suppression and containment efforts as posted on Social Media and verified sources.
"Do you know why some of the wildfires are named? The reason for naming wildfires is to avoid confusion when there are multiple wildfires in an area or the state. Giving each fire a unique names allows first responders and citizens to know which fire is which."

– Texas A&M Forest Service
1934 PDT:  Containment increases to 70% and fire is holding at 1,750 acres. Containment lines improving and in mop-up operations.
1808 PDT:  Fire burning in Gray County in Bowers City, OK.  1,750 acres. 50% containment. Fire crews are burning pockets of unburned fuels and making good progress.
1630 PDT:  1,000 acres with a 20% containment status.  Forward progression has been stopped.  Fire behavior is active with fire on flanks of the fire.  Good progress being made.
1429 PDT:  Fire resources are volunteer firefighters and working tirelessly on fire suppression efforts.
FIRE WEATHER | Though this map is from almost 12 hours ago, the fire weather remains to be the same, if not more critical and people need to be extremely careful outdoors.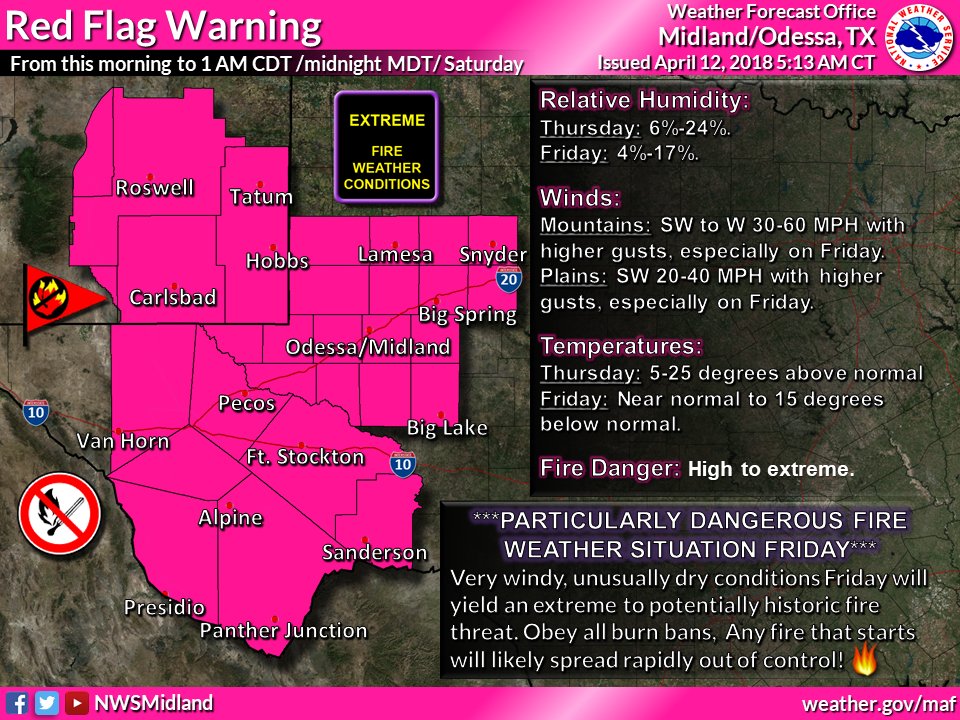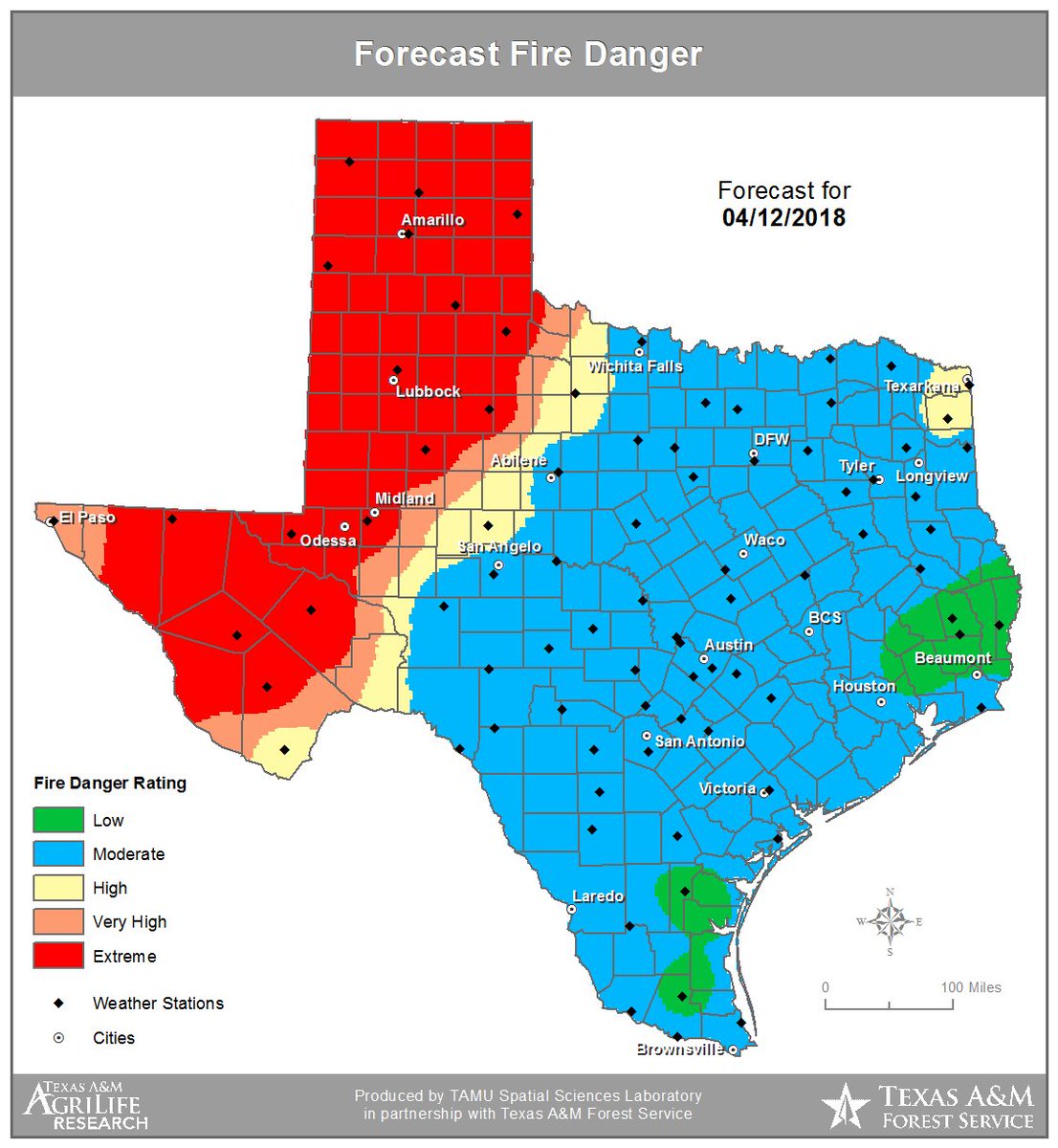 SOCIAL MEDIA | #BowersCityFire  #TXwildfires2018
ABOUT TEXAS A&M FOREST SERVICE
The Texas A&M Forest Service was created in 1915, that today has been recognized as the leader that defines the way of the future in forestry, tree development and wildfire prevention, mitigation and protection.  This is an integral part of the The Texas A&M University System.  It is mandated by law to "assume direction of all forest interests and all matters pertaining to forestry within the jurisdiction of the State."
There are approximately 400 employees in offices across the state.
The Texas A&M Forest Service can be found on Social Media such as Facebook (@texasforestservice) or on their website at http://tfsweb.tamu.edu.
(c) 2018 NW Fire Blog