PIERCE COUNTY, Wash. – After going on a recent ride-a-long with a FTO with a local County Sheriff's Office here in this State and observing some calls as a "rider" can only imagine how this call may home been broadcasted over the radio and how raw emotions would be spilled out into the open.
Domestic Violence Call
Per the Sheriff's Office, this is exactly what had occurred. 9-1-1 would have received the call from the reporting party in how a young child had been assaulted by the DV suspect.  Additional information sent to deputies regarding known multiple weapons known to be inside the home.
LAW ENFORCEMENT RESPONSE
Two Deputies were dispatched to the home located in the block of 113th Street South in Parkland around 0303 hours PST.  After one minute on-scene, the suspect began fighting with the both of them and not complying with their demands.
OFFICER NEEDS ASSISTANCE
Priority back-up (or Officer needs assistance) call was broadcasted over the air, to get a fast response.
At this point, it was said that the suspect was working to secure a weapon, a shotgun. The Deputies were still fighting with the suspect and it was becoming a seriously dangerous time for all those directly being assaulted by the suspect.
PCSO Deputy Cooper Dyson, 25 (#579)
Deputy Dyson called into Dispatch, he was en route to the call. Shortly, thereafter another call came into 9-1-1 around 0310 hours that a Sheriff's Deputy patrol car had crashed into a nearby commercial building in the vicinity of the 1300 block and 112th Street East. Resources rapidly responded to the scene.
He was killed in the Line-of-Duty as he was attempting to help his fellow Officers who needed him.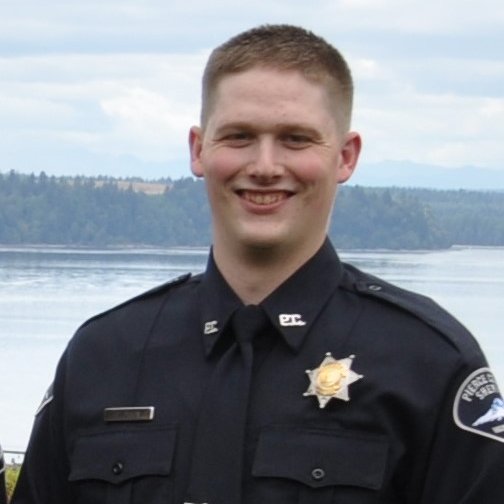 Deputy Cooper was married and survived by his pregnant wife and two-year old child. He is also the son of an East Pierce Fire & Rescue firefighter.
He had been with the Department since 2018.
 "This is a tremendously sad loss. Our Deputy was responding to help other Deputies in a dangerous domestic violence situation. It is another hard reminder of the dangers and difficulties our Deputies face."  – Pierce County Sheriff Paul Pastor
This traffic collison is the first for the department since 1941.
"We send our sincere sympathies, prayers and thoughts to Deputy Dyson's wife, child, family; Public Safety family, friends and communities he served and protected." – Ed.
OTHER LINE-OF-DUTY DEATHS
PCSO Deputy Daniel McCartney, 34 (#484)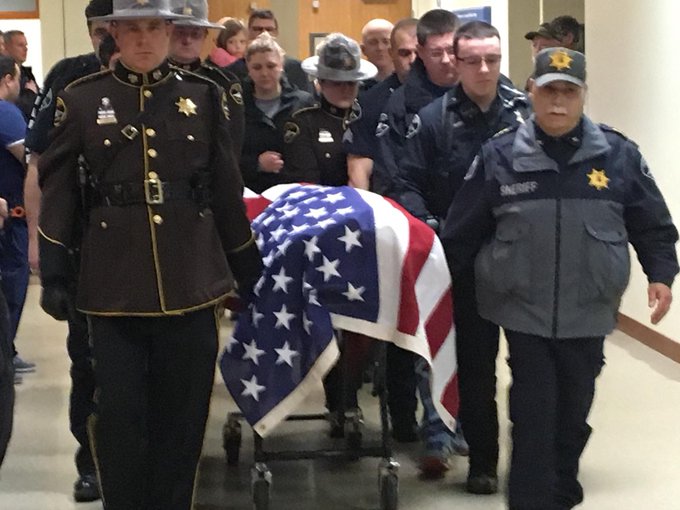 In 2018,  Deputy McCartney was also shot and killed during a DV call.  He was with the department for three years.
He would be the fourth LODD death in 2018 with the 9th LODD for the County and 6th by gunfire.  He was survived by survived by his wife and three young boys.
Deputy Kent Mundell, 44 (#423)
When a Deputy responds to a call, they never know what to expect but to be prepared for everything and anything.  Sometimes circumstance are well beyond their control.
Sgt. Nick Hausner and his partner, Deputy Kent Mundell, 44 (#423) were responding to a DV call and were shot by the suspect.
Sgt Hausner survived his serious injuries he suffered, while his partner, Deputy Mundell did not and passed away. It has been almost 10 years to this day in December.
#NeverForgotten #BlueLivesMatter #BackTheBlue
(c) 2019 NW Fire Blog – Update 1 – 2205 PST