SEATTLE, Washington
Firefighters are yet again on another large blaze this weekend.  Seattle Firefighters were dispatched on Saturday morning around 1051 hours PST to a 2-alarm fire in a vacant building located in the 600 block of South Roy Street.
First due units reported heavy smoke and flames in the vacant building.  Due to heavy fire and unknown interior conditions of the building, crews were being forced to fight it from the outside; a defensive operation.  No fire crews were allowed inside the building.
The Fire Department was encouraging those who live in the area to close their windows due to heavy smoky conditions to prevent smoke inhalation.
Photo Credit | Seattle Fire Department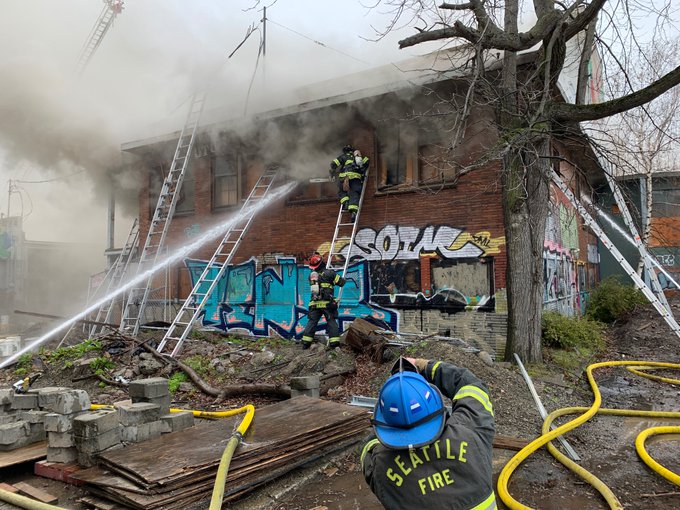 A wall on the Delta side was starting to bow out (around 1227 hours) and command asked crews on this and Charlie sides to watch the structure.  All firefighters were out of the collapse zone.
After almost fighting the fire over a period of two hours, fuel tanks were beginning to run low.  A fuel truck was requested to assist with several companies.
We are covering this incident with Live Updates on Twitter @nwfireblog 
(c) 2020 NW Fire Blog – Updated 3/282020 1230 PST